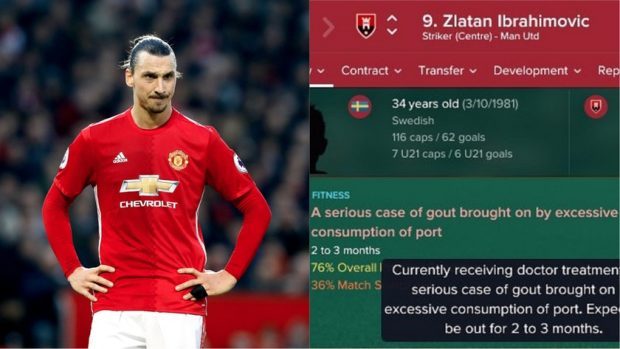 Football Manager can feel like a job at times, especially when the game's microscopic attention to detail combines with the crushing inevitability of stricken squad members.
Well, one FM player decided he'd had enough of all that, and chose to lighten the mid-season gloom by introducing some new ailments to his save, leading to some interesting absences.
Ease off on the port there, Zlatan.
The idea came from Alex Pratchett, who is also behind popular Twitter account Panini Cheapskates, with his wife Sian.
"Despite having played FM (and Championship Manager before it) in its various iterations for about 20 years, I was sat in a particularly sullen huff at my beloved Newport County's belated play-off push being cruelly derailed by an appalling injury crisis," said Alex.
"So I decided there were only so many hamstring (two months), Achilles (three months) and slipped disc (six to nine months) injuries I could stomach, and decided that if I was going to have my best players so unfairly denied to me (pity poor Joss Labadie, my inspirational captain seemingly made of glass) then I could at least lighten the gloom."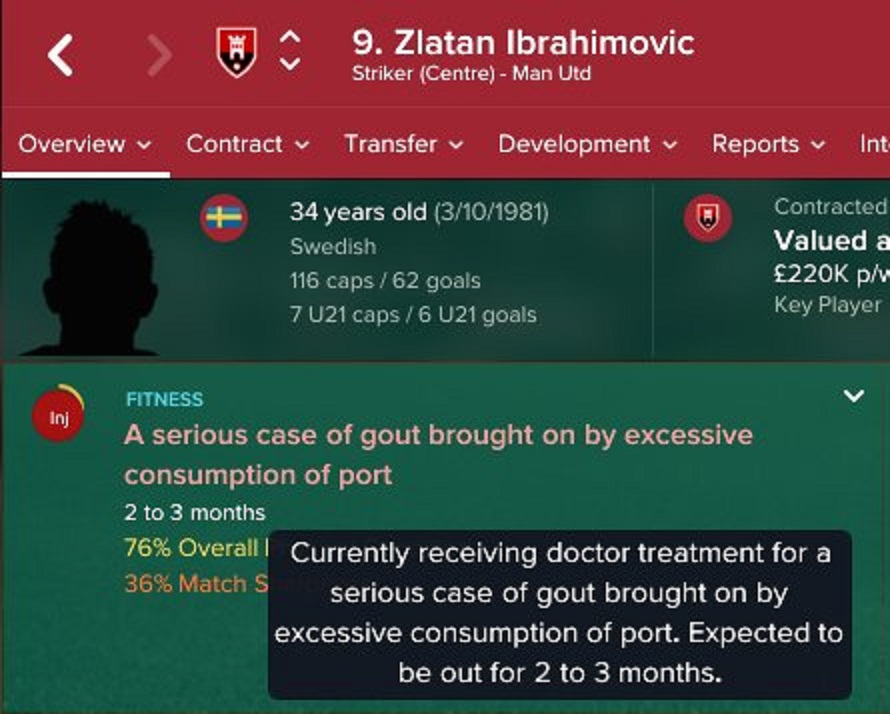 Alex's method of lightening the gloom on this occasion, however, was rather unusual.
"I combined a quick foray into the FM editor and some (very) dimly remembered details from studying history at university," he said.
"Bingo – Zlatan has gout, Hector Bellerin is waylaid with 'fainting sickness', and Charlie Adam is looking at a year on the treatment table with a 'surfeit of unused excitability'."
The result is a quite unbelievable injury list, with raging pestilence reducing John Terry to 41% match sharpness…
… while Jordan Henderson is looking at half a year out with hysteria.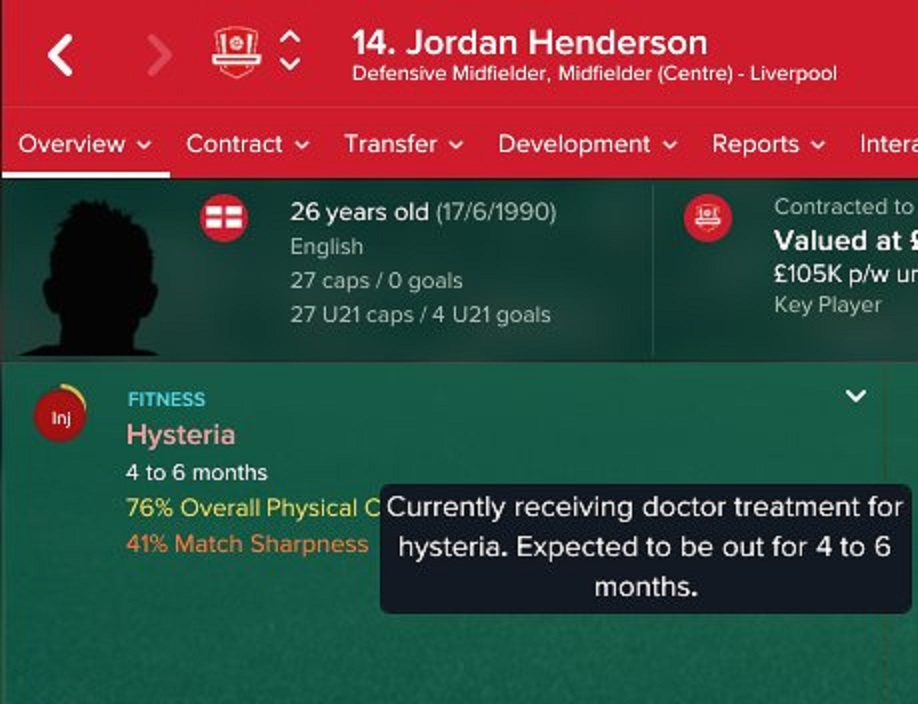 The idea caught on like the plague on Twitter with those familiar with Football Manager's cruel ways – but what else is Alex planning to throw into the game?
"This is very much a first draft," said Alex. "Plenty more ailments and maladies to follow. Watch this space."
How gruesome.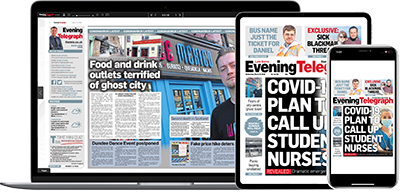 Help support quality local journalism … become a digital subscriber to the Evening Telegraph
For as little as £5.99 a month you can access all of our content, including Premium articles.
Subscribe