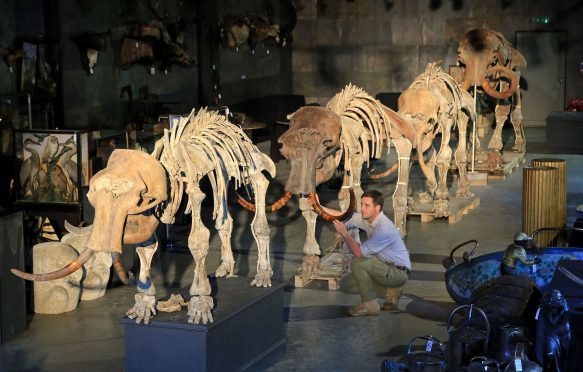 A family of four mammoth skeletons are expected to fetch up to £400,000 at auction.
The ice age giants were discovered together in 2002, during building works near the Siberian city of Tomsk.
A male and a female, a teenage daughter and a one-year old baby mammoth were unearthed, after construction workers noticed bones close to where they had started work.
The one-year-old is only the second known almost complete baby mammoth skeleton in the world.
Due to their relatively small size, the animals are thought to have experienced unfavourable living conditions and to have died around 12,000 to 16,000 years ago, at the end of the Pleistocene period.
Rupert van der Werff, Summers Place Auctions' natural history specialist, said: "I was really excited to see the mammoths as a group for the first time a few months ago, but it was quite a thrill when they arrived in 16 boxes in our gallery…
"'Building' a skeleton comes with a lot of challenges, imagine it to be a bit like doing a rather difficult 3-D puzzle. Having sold an individual mammoth in 2014 for £150,000, we hope that this unique family group will find a new home in a museum, a company's atrium or a private collection somewhere around the world."
The family of mammoths go under the hammer at Summers Place Auctions fifth evolution sale on November 21 and are expected to fetch between £250,000 and £400,000.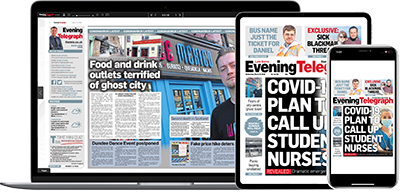 Help support quality local journalism … become a digital subscriber to the Evening Telegraph
Subscribe