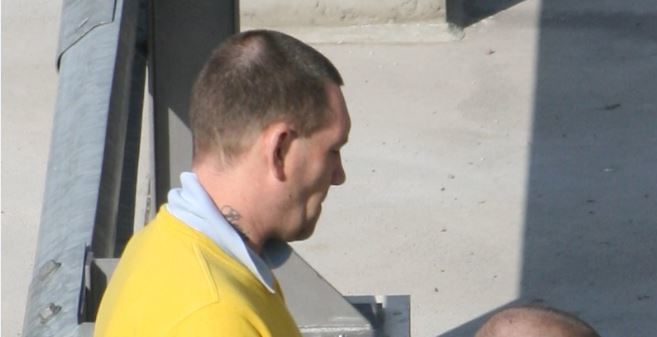 A STALKER who threatened to stab a love rival before staking out his ex-partner's house over night after threatening to "ruin her life" was today jailed for almost two years.
Fraser Watt flipped when he barged in to Rebecca Williams' Dundee home and found her "associate" John Munday inside.
Former offshore worker Watt screamed at him to "get out" – before storming into the kitchen to find a knife and stating: "I'm going to put this right through you."
Mr Munday fled before Miss Williams attempted to call police – only for Watt to pull out the phone's cord when she was connected to the control room.
Watt then took her mobile phone and left in his car – before turning up outside in his motor and texting her that he was watching.
Fiscal depute Vicki Bell told Dundee Sheriff Court: "At first he sat for five minutes before driving off.
"The complainer phoned him to establish why he was there. He said it was his intention to ruin her life.
"At 9.39pm she received a text on an old mobile saying 'are you in the house yourself – are you saying that'.
"They engaged in a text conversation where he repeatedly asked to come in or he would stay outside all night.
"She repeatedly asked him to leave her alone as she was fearful of his actions. He said he intended to make her life a misery.
"The next day she received a further text saying he was still outside and he was freezing. She didn't respond.
"At 6pm he asked her to watch his car as in a safe place. He then went to the nearby police office and was detained."
Watt, 44, a prisoner at Perth, pleaded guilty on indictment to a charge of stalking committed between February 19 and February 22 this year.
Defence solicitor Billy Rennie said: "He knew nothing of the other relationship.
"He went there initially to see her in the way he often had – he thought there was still some form of relationship."
Sheriff Alastair Brown jailed Watt for 22 months and imposed a non-harassment order banning him from approaching or contacting his victim for the next 10 years.
He said: "You repeatedly threatened to stab Mr Munday. You went to the kitchen to look for a knife.
"This set of circumstances often leads to very serious injury and sometimes death.
"Secondly, you threatened to do what you could to ruin this lady's life.
"I regard this as a very serious matter for which nothing other than a prison sentence is possibly appropriate."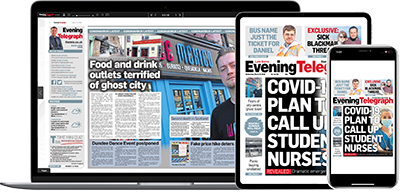 Help support quality local journalism … become a digital subscriber to the Evening Telegraph
Subscribe