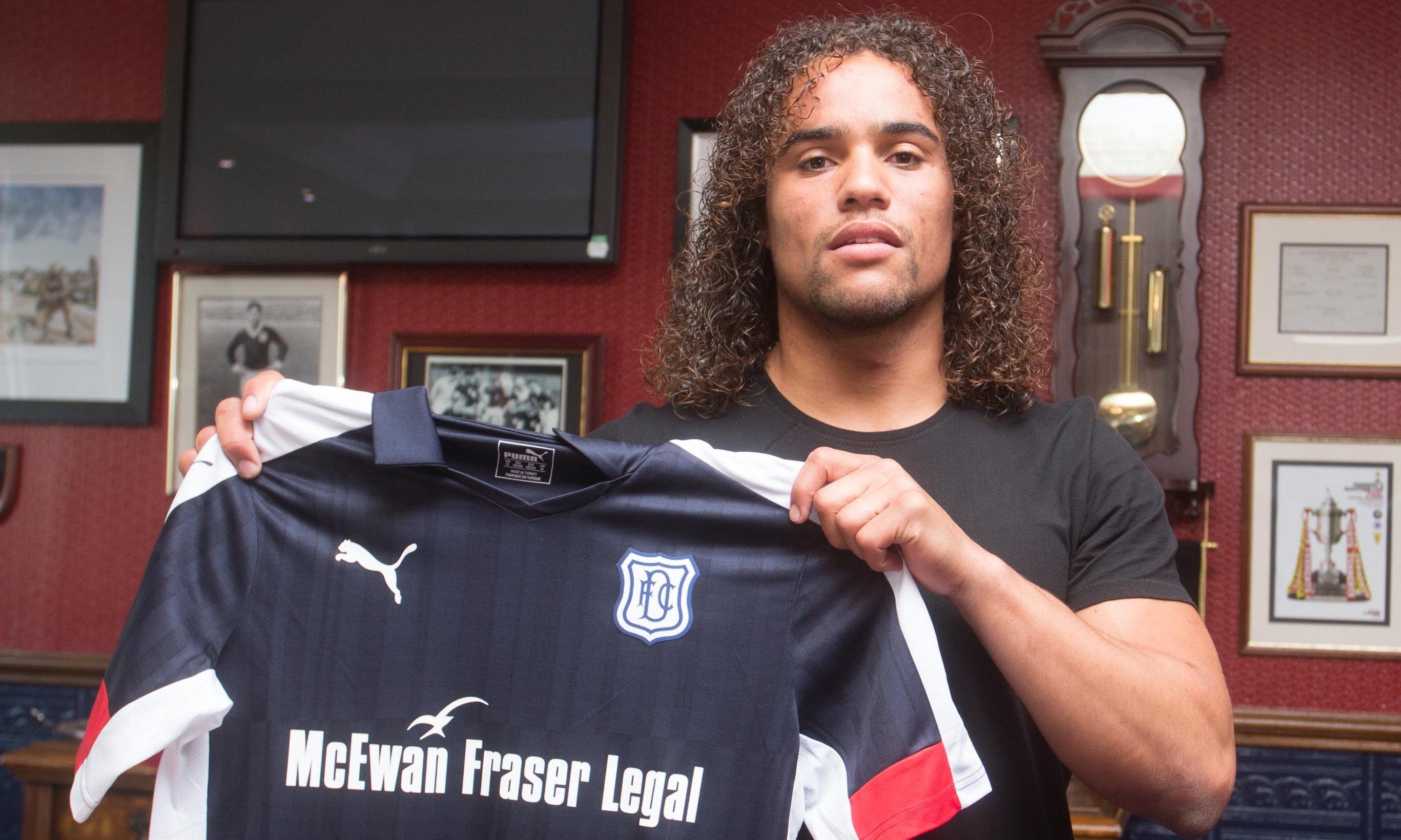 New Dundee signing Yord Teijsse is following in the footsteps of Holland superstar Dirk Kuyt as he heads over the North Sea to pursue a professional career in British football.
The 23-year-old has signed up at Dens Park after a hugely successful spell with top Dutch amateur outfit Quick Boys.
That's where former Liverpool attacker Kuyt started playing his football and now he's back in Holland with giants Feyenoord, he has rekindled his links with the team
from the seaside town of Katwijk.
That means the 35-year-old was watching from the stands as Teijsse fired Quick Boys to promotion just a couple of weeks ago with 30 goals in just 26 games this season.
"Dirk is our most famous player and he is still in contact with us. When he can he comes to watch our games," said Quick Boys communications director Pieter Kuijt.
He also revealed Teijsse has rubbed shoulders with some of the current crop of Dutch stars since he signed two years ago.
"We are regarded as the second largest amateur club in Holland and we are also well-known here because this is where the national team come to prepare for their home games.
"They use a hotel nearby and use our facilities to train before internationals, so we get publicity from that."
While no one is predicting Teijsse is going to follow Kuyt all the way to some of the Continent's biggest clubs, he is being backed to continue to get goals when he arrives in the Premiership.
His performances this term meant although he'd signed on again for next season, Quick Boys feared they would lose him.
A number of clubs in Holland's second tier were tracking him and it was expected he would exercise a clause in his contract allowing him to leave if he was fixed up by June 1.
"Yordi has done very well and we are sorry to see him go but we knew this might happen," added Kuijt.
"His goal average is special.
"Perhaps our only surprise is he's going to Scotland. We thought he might move to a club here. "But we are very happy for him because this is a great chance for him to move up and be a success.
"I think he can be because he is a very good footballer. In his first season he missed half a year because he took a kick on his ankle.
"But this season he has been fit and strong. He works hard for the whole 90 minutes and gets a lot of goals.
"He is not big but he can jump high and a lot of his goals for Quick Boys have been with his head.
"I have been over to Scotland and seen your Premiership and I believe he can do well there. Like a lot of Dutch players he is suited to the style of British football."
Teijsse has also been backed to cope with the rigours of full-time football. As well as training three times a week with Quick Boys, the 23-year-old is a qualified personal trainer and has been running his own business in his native Amsterdam.
"He will be OK. We are an amateur club and the players have other jobs as well as football.
"But we are run like professional teams and that is why we have been successful and won many trophies.
"Your crowds also will not be a problem for him. When we won the league away from home two weeks ago we had 2,500 travelling with us.
"Usually for our home games we get 3,000 and when we play our local rivals in Katwijk the crowd goes up to 8,000."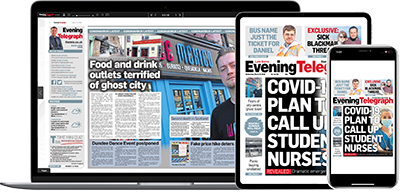 Help support quality local journalism … become a digital subscriber to the Evening Telegraph
Subscribe