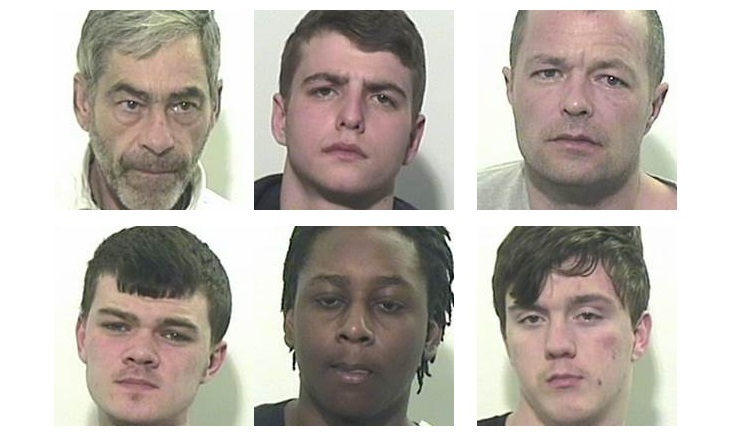 Seven men who plotted to carry out an armed robbery in Fife have been jailed for a combined 47 years.
Paul Hogwood, 56, Louie Attwood, 21, Peter Attwood, 44, Kevin Mulheron, 34, Tommy Slayford, 20, Benson Aluko, 20, and Kai McGinley, 18, were sentenced at the High Court in Paisley today.
The group planned to raid the Mappin and Webb Jewellers at the Old Course Hotel in St Andrews on March 3 2015.
They were previously on the radar of the Metropolitan Police Flying Squad for being responsible for a series of smash and grab robberies in London.
Detectives from the Met Police contacted Police Scotland after gaining information that the men planned to travel north and commit a similar crime.
A major surveillance operation was launched and the men were tracked from the moment they entered Scotland officers followed them as they made their way from Glasgow to St Andrews.
Six of them made their way to the East Fife town in two vehicles – a BMW 5 Series Car and a Transit Van.
Having obtained sufficient evidence during the surveillance phase, police quickly surrounded both vehicles and detained all six once they reached St Andrews.
A seventh individual was arrested in the London shortly thereafter.
A number of items including weapons, balaclavas, gloves and motor scooters were recovered from the Transit van, while mobile phones and pieces of documentation were seized from the BMW.
After being convicted in April, Hogwood was sentenced to 10-years, while Peter Atwood was given 9-years. Kevin Mulhern received seven and a half years and Thomas Slayford was sentenced to five and a half years in prison. Louie Atwood, Benson Aluko and Kai McGinley each received five-year sentences.
Detective Inspector Steven Sandilands from the Organised Crime and Counter Terrorism Unit in Glasgow said: "This crime group was already known to the Metropolitan Police for a number of smash and grab robberies and as soon as they made us aware of their intent to travel to Scotland we dedicated significant resources to ensure they were under extensive surveillance from the second they crossed the border.
"In addition to OCCTU detectives, we utilised the assistance of the Air Support Unit, Armed Response Officers and local resources with St Andrews to follow and subsequently arrest these men before they could put their plot into action.
"I have no doubt in my mind, had they been successful, they would have looked to target Scotland again in the future.
"However, the extent of our operation, the arrest of these men and their subsequent sentences should send a very clear message that Scotland is no soft target and whenever we receive information relating to potential criminal activity taking place in our area, we will utilise all the resources at our disposal to bring those responsible to justice.
"I would like to thank our partners at the Met Flying Squad for their vital assistance during this operation and the various Police Scotland departments that played a pivotal role in preventing this planned robbery from occurring."
Local Area Commander for North East Fife, Chief Inspector Adrian Annandale said: "Had these men been successful in their attempts to carry out this robbery, the impact for the local community, particularly with The Open Championship due to take place, would have been devastating.
"This group clearly thought that an area such as St Andrews would not be equipped to deal with serious crime, but they have been proved resoundingly wrong.
"Thanks to the collaboration between local officers, specialist units and partners from the Metropolitan Police, we have prevented what would have been one the most high-profile robberies in Scotland's recent history.
"My thanks go out to our local community, who were exceptional in helping police with their inquiries after these arrests were made."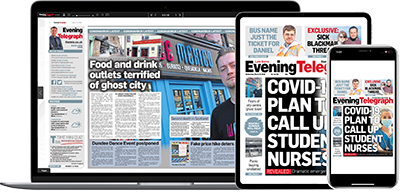 Help support quality local journalism … become a digital subscriber to the Evening Telegraph
For as little as £5.99 a month you can access all of our content, including Premium articles.
Subscribe