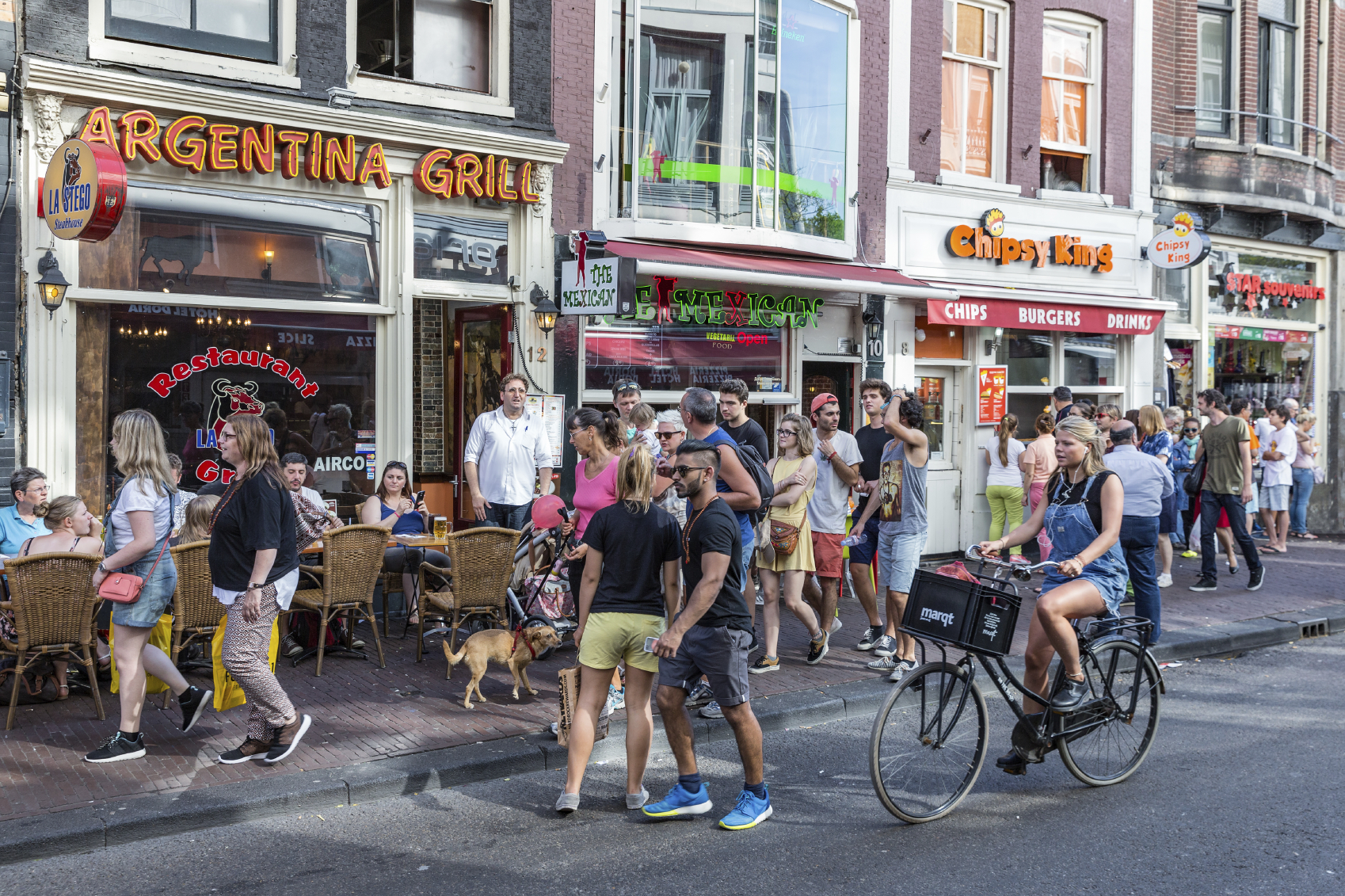 So you've landed in Amsterdam, checked into the hotel and ready to go out on an adventure.
But there's just one thing. You are starving! Rather than head for the nearest McDonald's why not try some local delicacies?
Here are 10 dishes to sample while you're on your trip.
Bitterballen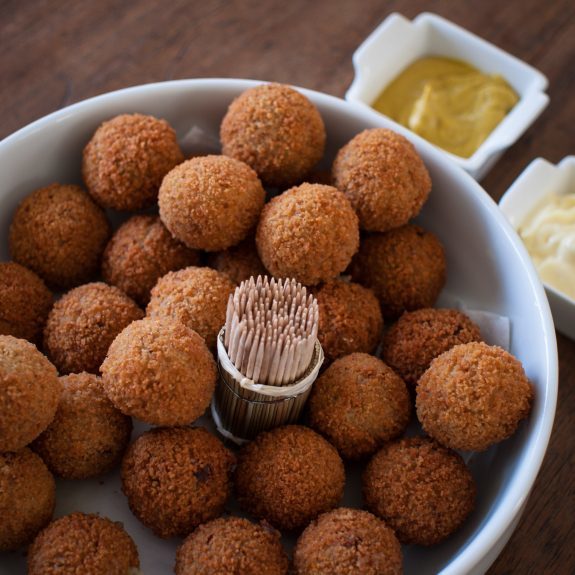 Deep fried crispy meatballs. What's not to like? These golden nuggets of deliciousness as the staple Dutch pub snacks and can be found on the menus of the majority of pubs in the city. They're traditionally served with a mustard on the side for dipping.
Stroopwafel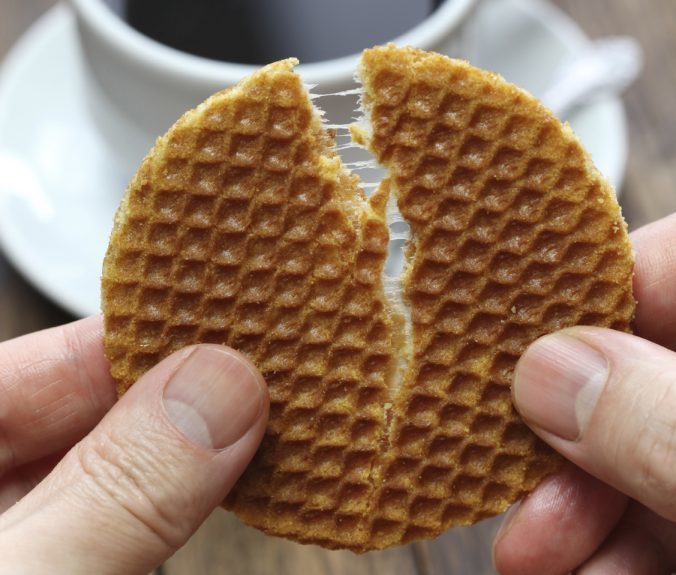 You've probably seen something like this in coffee shops here, but they'll never be as good as when it's made right in front of you at a street market. Here we have two thin waffles stuck together with a layer of sweet syrup; these delicacies are best enjoyed hot and gooey.
Raw Herring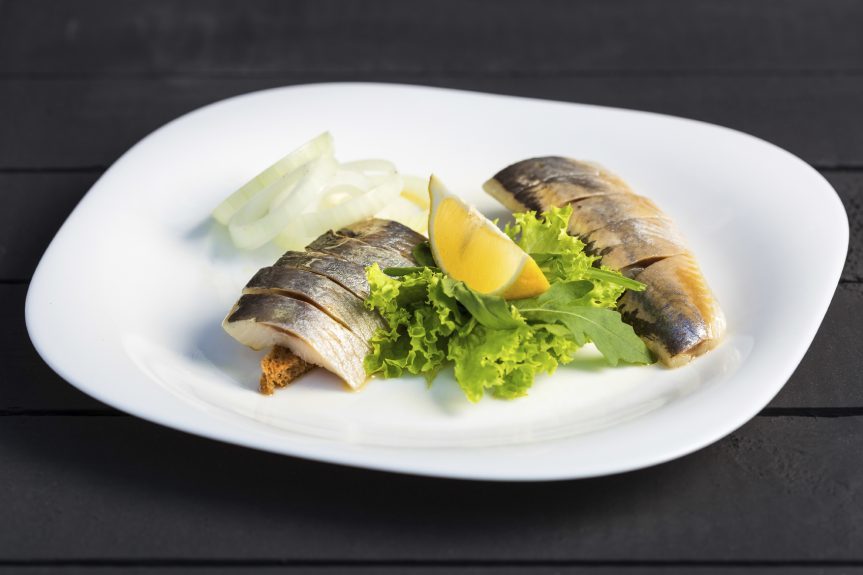 Okay, this is not everyone's cup of tea and even the word 'raw' is enough to turn most folk off – but give it a chance. Herring carts (aka haringhandels) can be spotted across the city. If you ask for a 'broodje haring' you'll get the fish served in a small sandwich with pickles and onions. The best time to try raw herring is between May and July when the herring is said to be at its sweetest.
Thick Dutch fries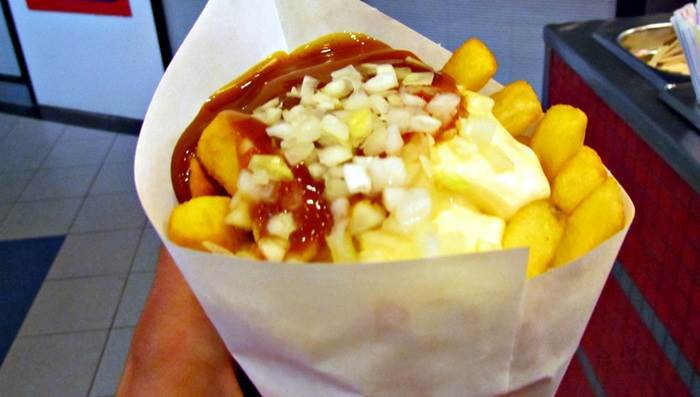 Again, this one might not be everyone's cup of tea, but as they say "When in 'Amsterdam'…". You're more likely to see this street food called 'patat' or 'frites' on a menu and they traditionally come served in a piping hot paper cone covered with any manner of tasty toppings. Ask for 'patatje oorlog' for a dollop of peanut satay sauce, mayo and onions, or a 'patat speciaal' for a mix of curry ketchup, mayonnaise and onions.
Kibbeling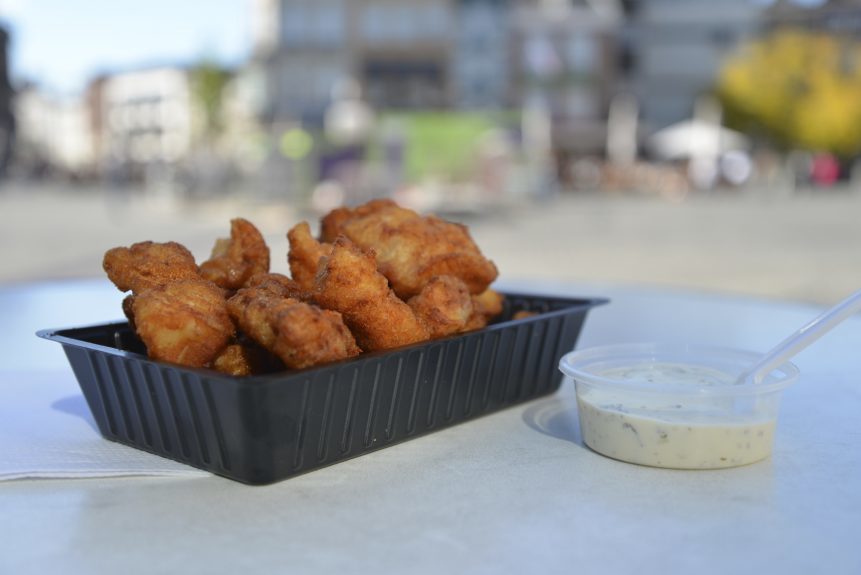 If you're not feeling quite brave enough to try raw herring, then you can still get your fishy fix from kibbeling – battered and deep fried morsels of white fish; usually cod. They're every bit as delicious as they look, and usually served with a mayonaisey herb sauce and lemon.
Food from a vending machine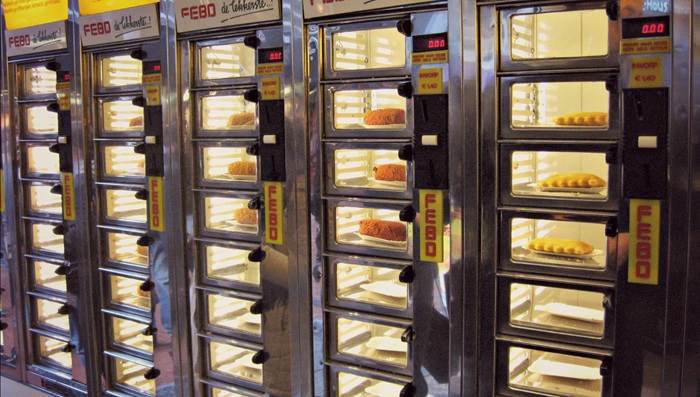 We're not taking Mars Bars or crisps here. You can actually get hot food from vending machines dotted across Amsterdam. We're not talking about Michelin standard cuisine here, but these hole-in-the-wall cafés get into this list of Dutch must-tries on novelty value alone. You'll see an array of hot snacks including hamburgers, kroketten (potato croquettes) and frinkandellen (hot dogs) displayed behind glass doors. Put some coins into the slot et voila; a quick dinner is served.
Oliebollen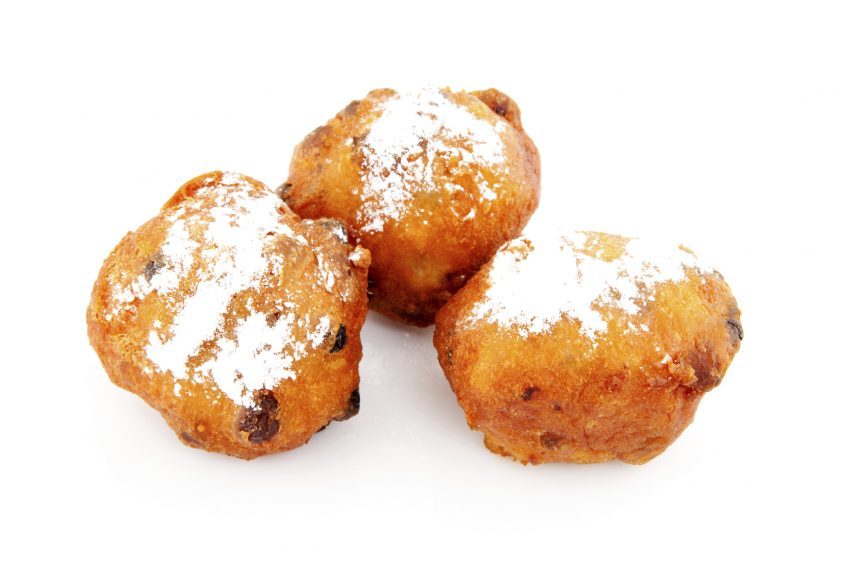 The name literally means 'oil balls' – but don't let that put you off. Essentially they are deep fried sweet dumplings (sometimes containing fruit pieces) and dusted in powdered sugar, and they're so delicious that they only come out around New Year's Eve, just before the January diet kicks in – so if you're away off for a break in the new year keep an eye out!
Poffertjes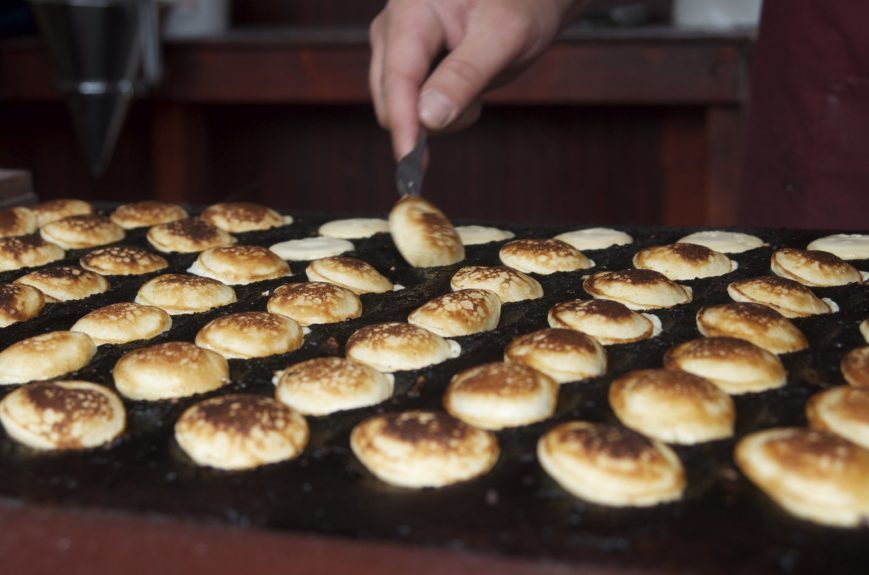 Pronounced 'PO-fer-jus', these little fluffy clouds of  batter are served up in restaurants and pancake houses all across the city. But nothing can beat a bag of hot, buttery poffertjes from a street market vendor. Sprinkle them with powdered sugar and enjoy.
Ontbijtkoek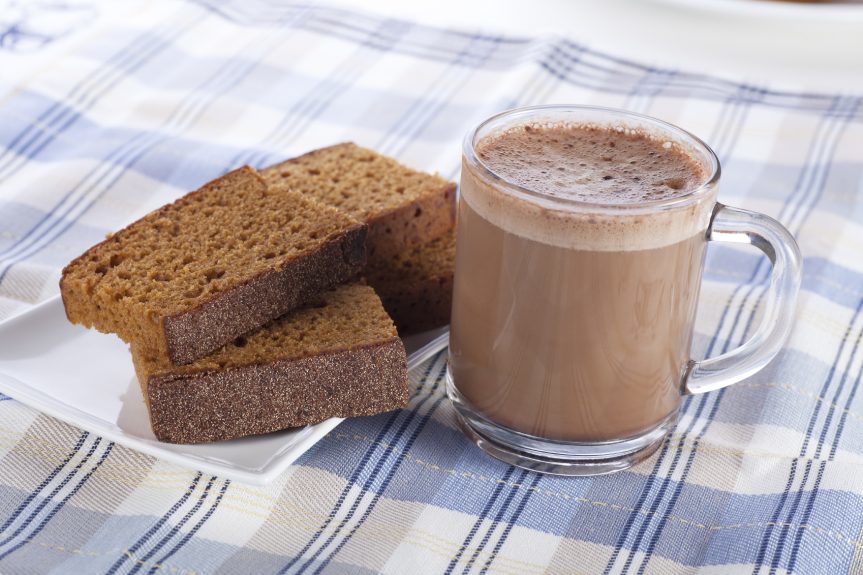 This ginger cake comes in loaves, and is stodgy enough to ensure that one slice is always enough. The name literally translates to 'breakfast cake'; though you can tuck in at any time of the day. Spread some thick butter on it for extra yumminess.
Stamppot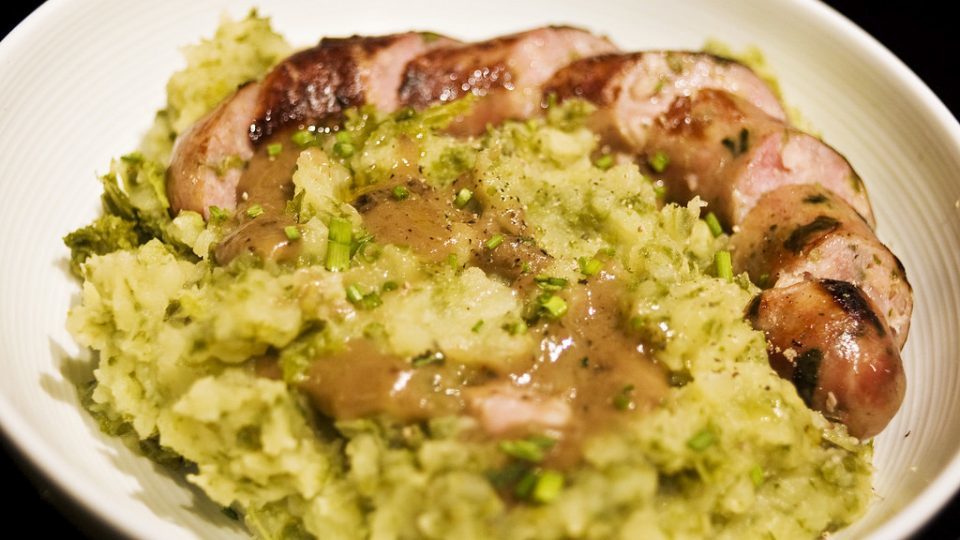 If this was a Scottish dish, your gran would say "this will put hairs on yer chest!" It's not too dissimilar to stovies and translates literally as 'mash pot'. This traditional dish involves potatoes mashed with other vegetables – traditional stamppot includes various combinations of sauerkraut, carrot, onion or kale – and is usually served with a big juicy sausage.