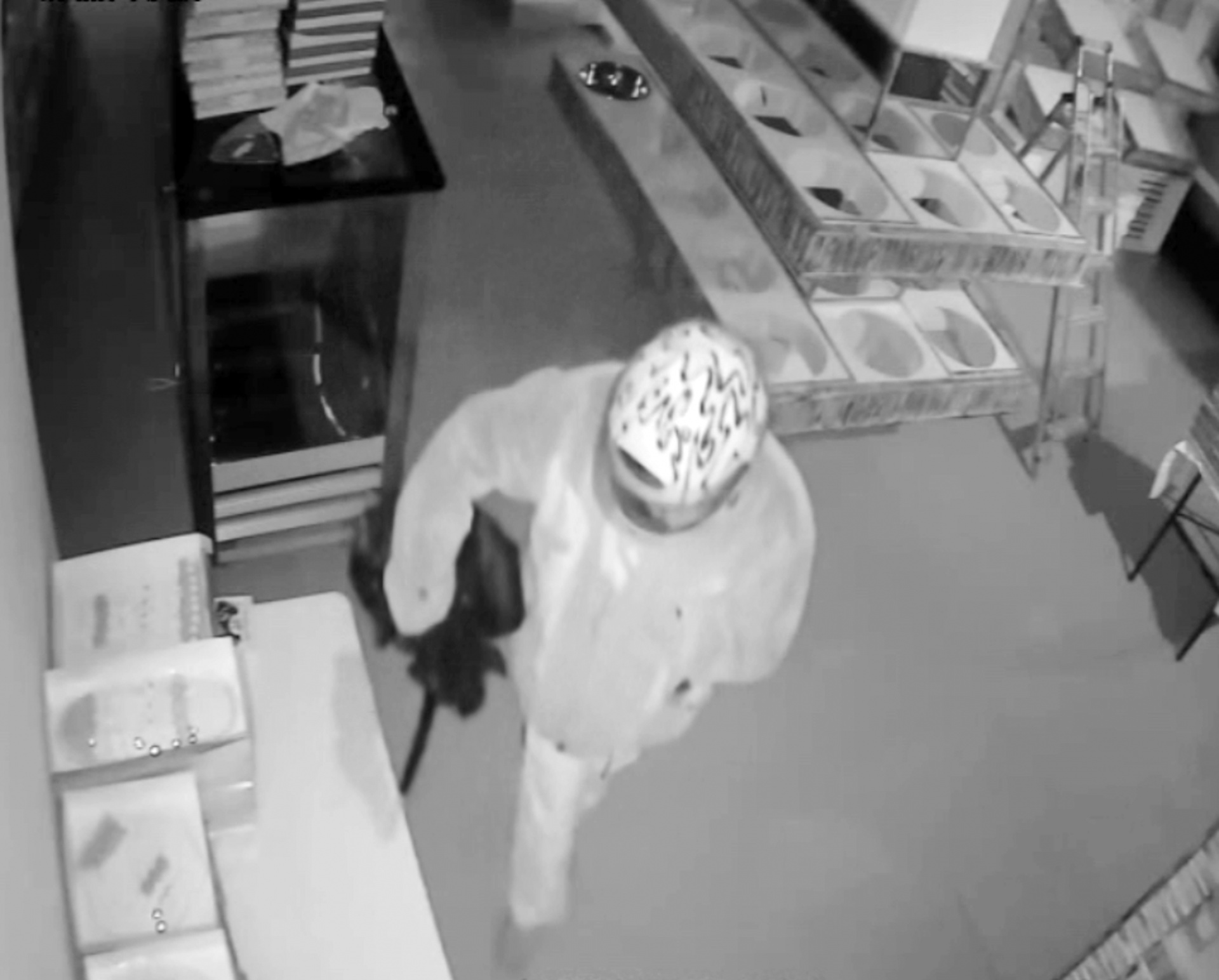 This video shows a masked arsonist calmly pouring petrol around a bakery before sending a surge of flames shooting through the building.
The attacker, wearing a crash helmet, was captured on CCTV walking slowly around Tavazo bakery in Finchley, north London, emptying a can of fuel.
Footage shows the arsonist setting a fire and closing the door as they leave before a wave of orange and blue flames bursts through the bakery.
The blaze was started at around 5am on March 14 and eight fire engines were sent to douse the flames. Smoke alarms in the building were covered up and so did not work.
Scotland Yard said the suspect was wearing a patterned crash helmet, a jacket, trousers, gloves and black and white trainers.
The force said: "CCTV footage captured the suspect approaching the rear door of the premises, opening it and then walking around dousing the floor with a flammable liquid from a black fuel container.
"Police are keen to hear from anyone who may recognise the suspect shown on the CCTV."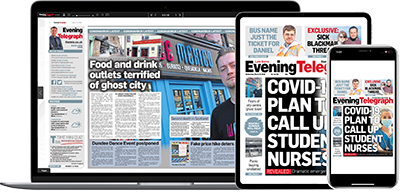 Help support quality local journalism … become a digital subscriber to the Evening Telegraph
For as little as £5.99 a month you can access all of our content, including Premium articles.
Subscribe