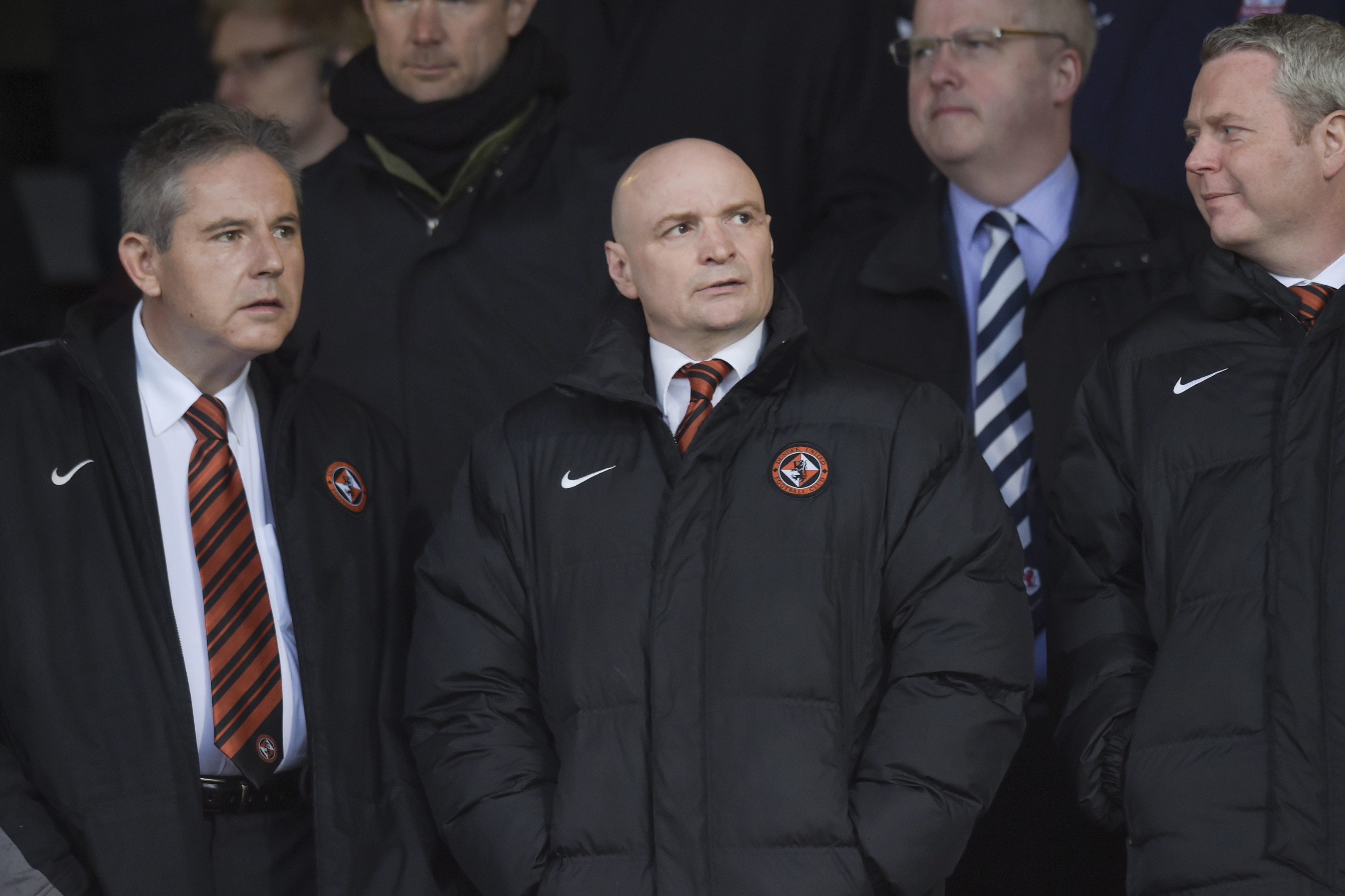 Dundee United chairman Stephen Thompson has apologised to Arabs following relegation from the Premiership.
But significantly his address to fans did not make any mention of manager Mixu Paatelainen.
Paatelainen and Thompson met at Tannadice this afternoon and it's understood his future at Tannadice was discussed. That was with a view to being relieved of his duties in charge of the team.
The manager then left the ground just 25 minutes after arriving, saying he was "carrying on regardless".
A statement, without confirming there would be a change, was released.
It read: "Dundee United have let you, the supporters, down this season. I apologise unreservedly to all of you for our relegation from the Ladbrokes Premiership.
"As the Chairman the buck stops with me and I accept full responsibility for what has happened. The big decisions were mine and I got some of them wrong.
""I have backed managers with the third biggest budget in the league but the results have not been acceptable. In the near future many radical changes will be made to try to ensure our quick return to the top league.
Further changes will see increased fan representation as well as boardroom changes to re-vitalise and re-energise the Club.
"There will also be much better, more regular, more open and transparent communication with you, the fans, who are the lifeblood of Dundee United.
"I am currently seeking fresh investment in the Club which may in time lead to me standing aside, and I aim to strengthen our current financial position to launch a bid for an immediate return to the top flight.
"I understand calls for change and am open to realistic well-funded proposals that can bring in major investment.
"However, with the serious financial challenges we face in the Championship, I will not put the Club's existence in peril by simply handing over the keys unless any proposed investor is well financed and can offer a sustainable alternative.
"The board has worked over a period of time to review and restructure the Club.
"Financially, there will be a substantial drop in income due to relegation that will mean cost reductions across the Club. These include both on and off-field operations that will be implemented after consultation with employees.
"I am determined to return this Club to the top of Scottish football as soon as possible and once again offer every United supporter my unreserved apologies for what has happened on my watch.
"I ask you now for your continued support: already over 1,100 have renewed your season ticket during our loyalty period and I thank you for this excellent take-up. It has never been more sorely needed as the job of rebuilding this great Club for the future begins in earnest."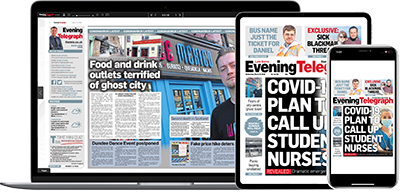 Help support quality local journalism … become a digital subscriber to the Evening Telegraph
Subscribe