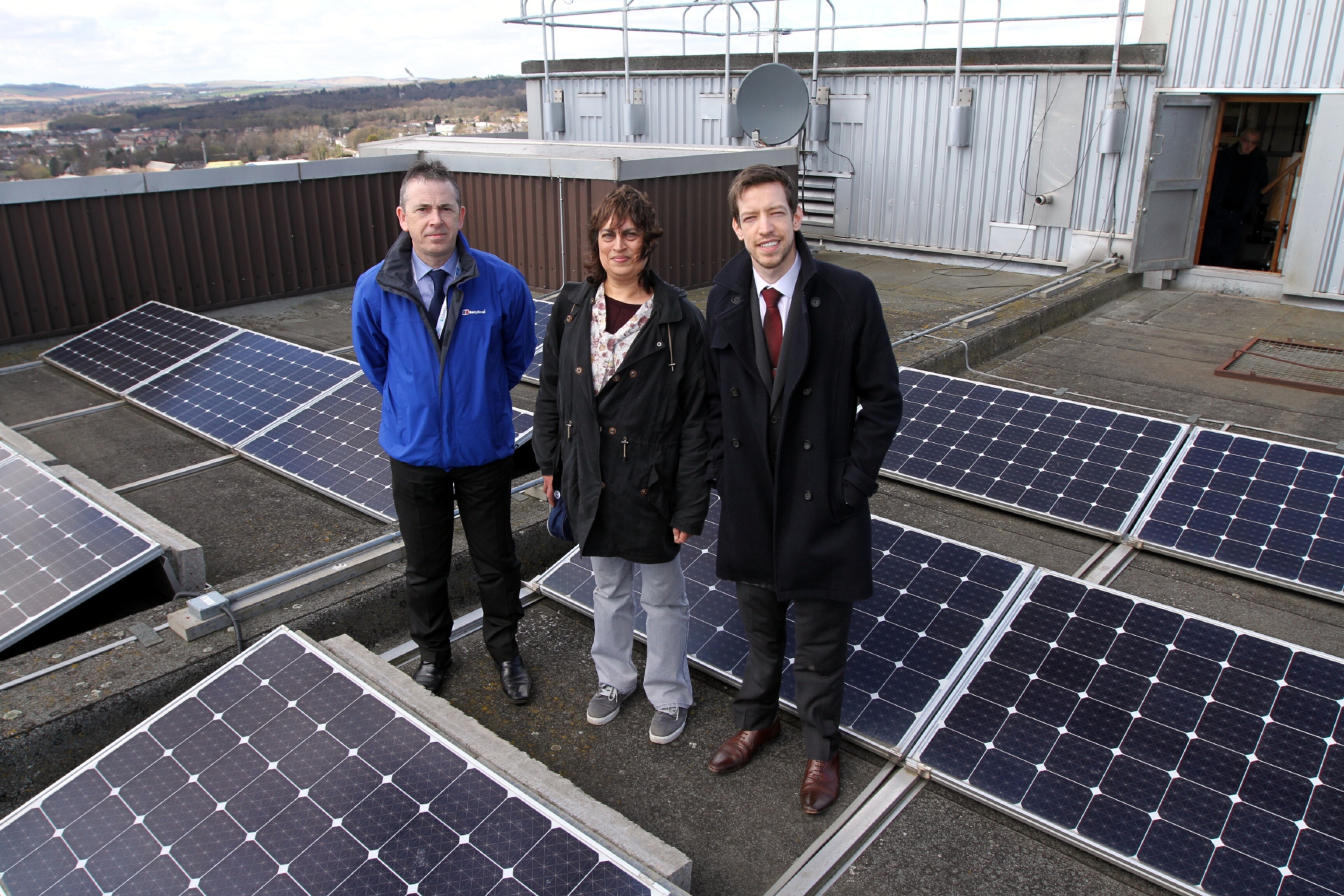 Solar panels on the roof of Dundee multis are proving to be a ray of sunshine for some families.
The panels — which sit on the top of Ancrum, Burnside, Lansdowne and Pitalpin courts in Whorterbank — were today described as "a great success" by a city councillor.
They are currently producing enough energy for 17 family homes 24-hours-a-day, seven-days-a-week.
The panels are also proving to be an income earner for the local authority.
John Alexander, convener of Dundee City Council's neighbourhood services committee, said the panels generated electricity for residents.
He said that, across the four multis, nearly 35,000 kWh of electricity was being produced.
Mr Alexander added: "To put this into perspective, the average UK household consumes around 2,000 kWh of electricity a year.
"The electricity generated from these four sites is the equivalent of around 17 family homes operating 24/7.
"People often only see the big ticket projects, such as our external insulation programme, which are incredibly important.
"However, they do not realise the many other initiatives we operate to reduce our emissions and cut costs. We have committed to tackling fuel poverty but we are also committed to reducing emissions which are harmful and cost lives and money."
He added: "Our efforts have helped to reduce emissions and provided free electricity to power communal lighting, while also generating £6,000 for the council.
"That is something worth celebrating. It is also something that we will continue.
"We are always looking at new ways of working. I am sure our tenants will be pleased to hear of these efforts.
"A small project like this really can make a big difference."
Jenny Kermally, of Friends of the Earth Tayside, said: "Dundee is meant to be one of the sunniest cities in Scotland, so, if that's the case, we should be making the most of it.
"Solar panels make sense because they not only are making money for the council and providing energy from natural resources they are a cleaner, carbon-free way to do that."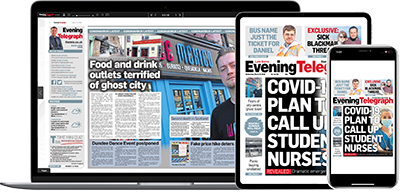 Help support quality local journalism … become a digital subscriber to the Evening Telegraph
For as little as £5.99 a month you can access all of our content, including Premium articles.
Subscribe