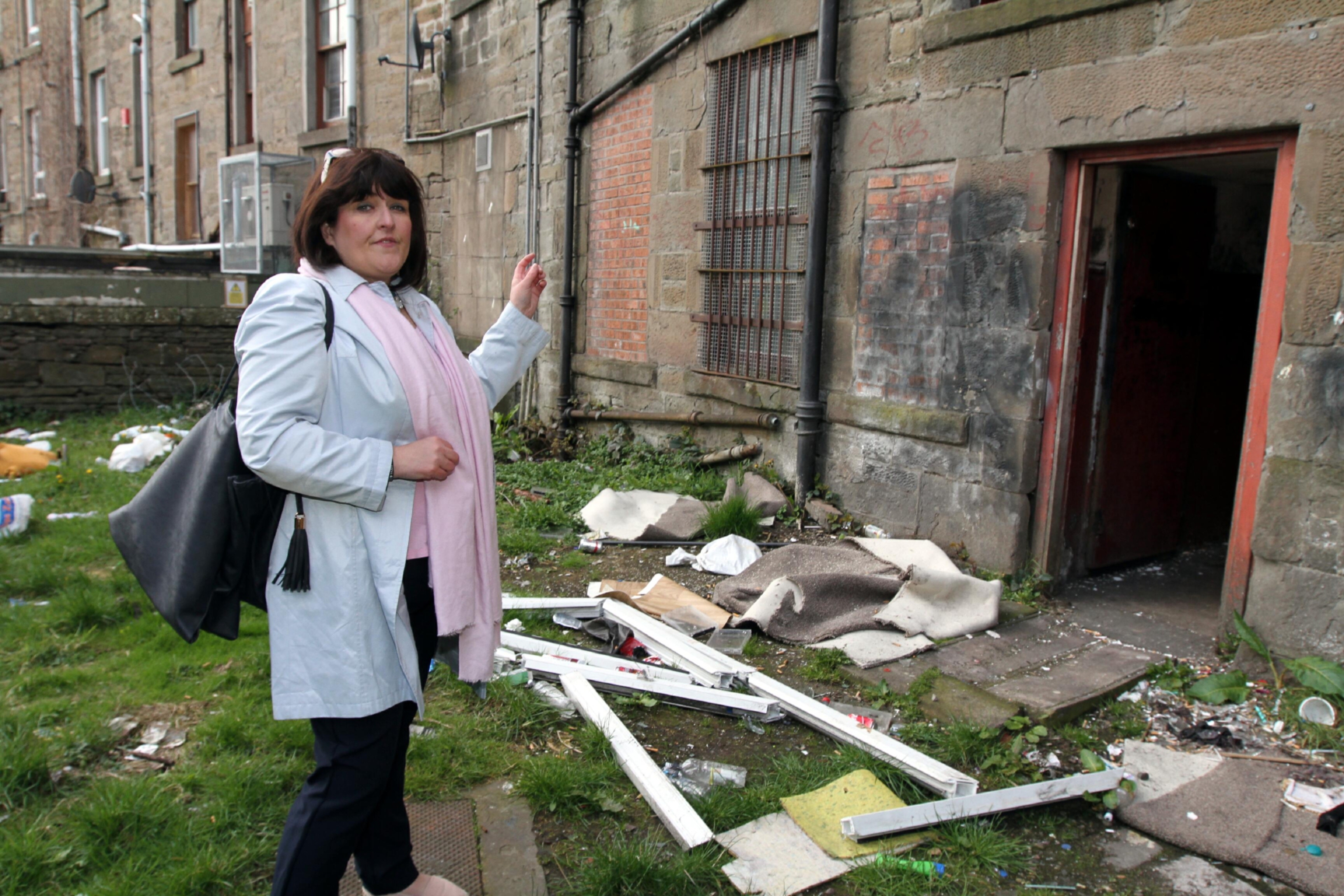 A CITY councillor plans to meet with the headteacher at her local high school as part of a bid to improve the state of common closes in her area.
Councillor Lynne Short, who was elected last month as a new councillor for Maryfield, has carried out inspections of problem closes in Stobswell —including one where mail deliveries were banned over safety concerns.
Ms Short says she's hopeful to bring people together to sort out problems at this close and elsewhere.
She has also encouraged residents to be more proactive in dealing with problems of graffiti and vandalism by looking to clean up the areas they live in.
She said: "I would be somewhat intimidated walking in here on my own but I feel the residents could be playing a more proactive role in keeping the close cleaner.
"I do understand it would be disheartening to clear this mess up and have a similar situation develop again.
"Our first priority is to tackle the issue with the secure entry door — previously they did have a secure entry door in place but it wasn't robust enough. We have a good strong diverse community here, with the Stobswell forum here as well, who I'm sure would be happy to assist residents in getting this close to turn a corner.
"I will also be looking to make contact with the rector at Morgan Academy to try to address the issue of kids loitering around the close during lunch times as I think they could be playing an important part in addressing the problem.
"I have spoken to one of the agents that manages a flat within the close and he has quotations in place for the handrail, windows and the secure entry door.
"We do of course need residents to be on board with getting the block up to an appropriate standard before other works can be started."
A council spokesman said: "The council is continuing to hold discussions with tenants and owners about financial support that could be available when certain criteria are met."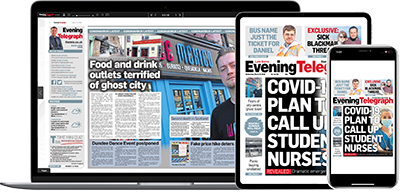 Help support quality local journalism … become a digital subscriber to the Evening Telegraph
For as little as £5.99 a month you can access all of our content, including Premium articles.
Subscribe