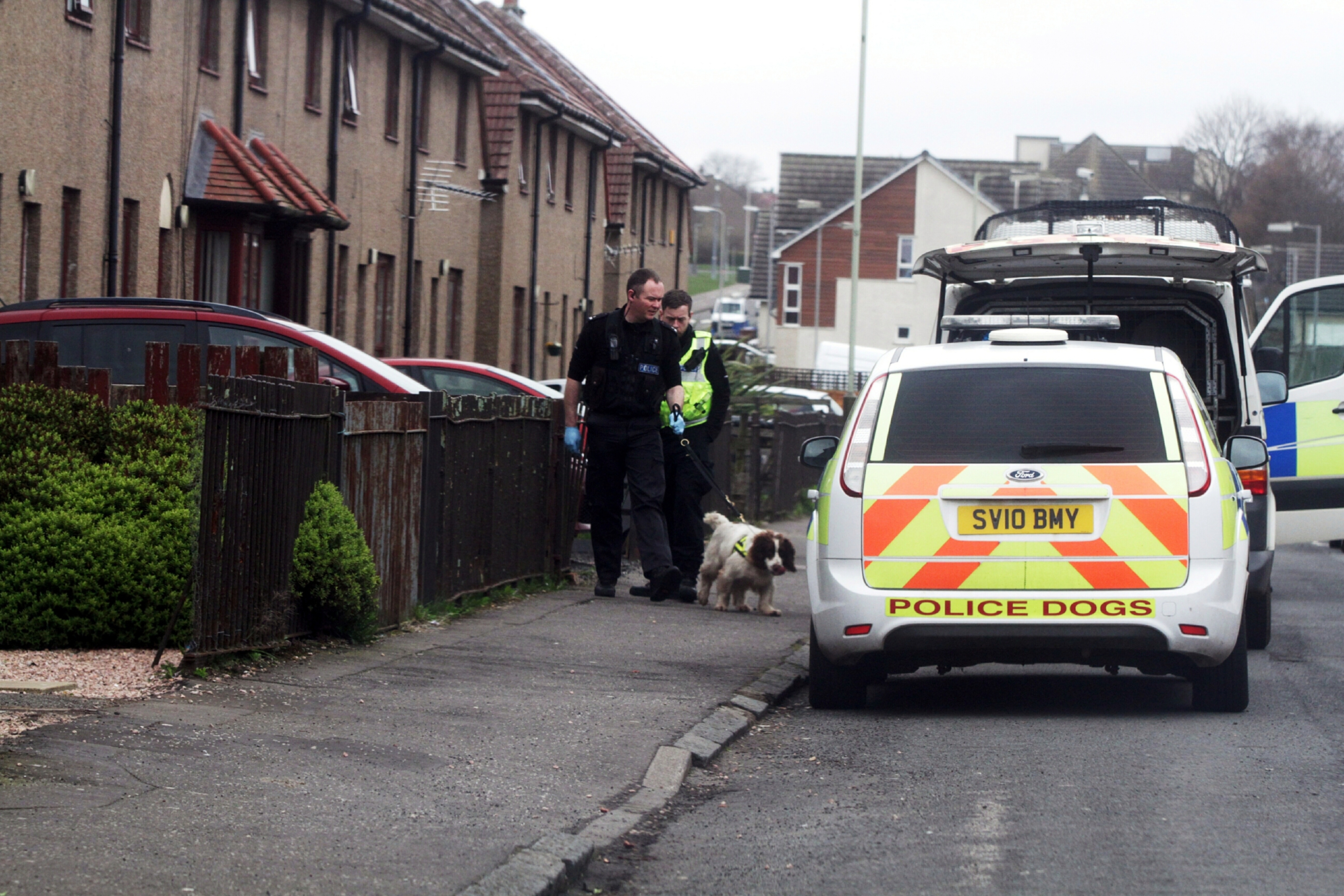 Police hammered down the doors of two Dundee homes as they continued their war on drugs.
Residents in Kirkton's Ashmore Street and Beauly Avenue were stirred by the crashing of battering rams being used by officers dressed in riot gear.
Vehicles from Police Scotland's dog section also attended afterwards in a bid to search the properties.
It was confirmed today that the police activity — which happened on Tuesday — involved the execution of drug warrants.
"Items" were found in the Ashmore Street house, but police did not reveal what they were and at the time of going to press, no one had been charged.
Meanwhile, at Beauly Avenue, nothing suspicious was found within the property.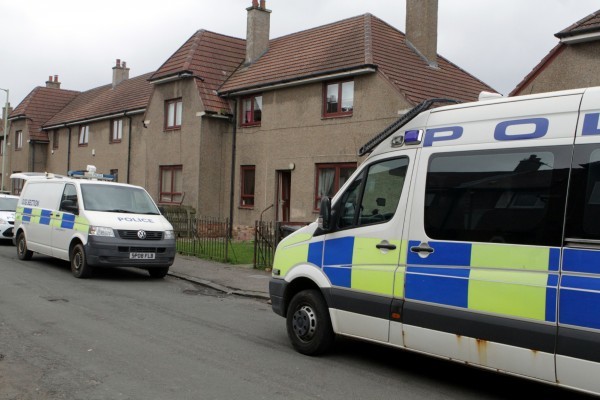 One neighbour in Ashmore Street said: "I was sitting in the livingroom watching the telly when I saw the police pulling up and I heard the banging. They must have been there for about an hour-and-a-half and there were definitely police dogs, as I heard them barking."
Another added: "I try to stay out of the way of these things, but I did see a police officer go inside with blue gloves on."
A resident in Beauly Avenue added: "I was in the sittingroom and I heard this banging. When I looked outside I saw someone was getting their door kicked in by the police. They turned up at about 11.30am in two police cars and a van and it wasn't long before they took the dogs in.
"There were quite a lot of police there and a lot were dressed in protective pads and they were wearing helmets. They used a battering ram to get the door open — I'm not sure if the owner was actually in at the time."
The witness said police activity was a common sight in that area of Kirkton.
She added: "It's horrendous around here, there are police all the time but I've never seen them at that house before. I didn't see anyone getting taken away but they were in there for more than a hour. A woman went into the house later and more police turned up too."
Strathmartine councillor Ian Borthwick said: "I'm confident the police and authorities are doing all they can to sort these matters out but it must be an anxiety for the law-abiding families in the area. Drugs are often at the root of all anti-social behaviour and if the public sees anything suspicious I'd encourage them to come forward."
A spokeswoman for Police Scotland said: "Officers attended at an address in Ashmore Street, Dundee, at about 11.10am on Tuesday to execute a drugs search warrant.
Items were recovered from the address and inquiries are continuing into the matter.
"Police Scotland also attended at an address in Beauly Avenue at about 11.30am on Tuesday to execute a drugs search warrant. No controlled drugs were recovered during the search."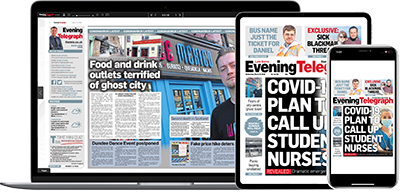 Help support quality local journalism … become a digital subscriber to the Evening Telegraph
Subscribe