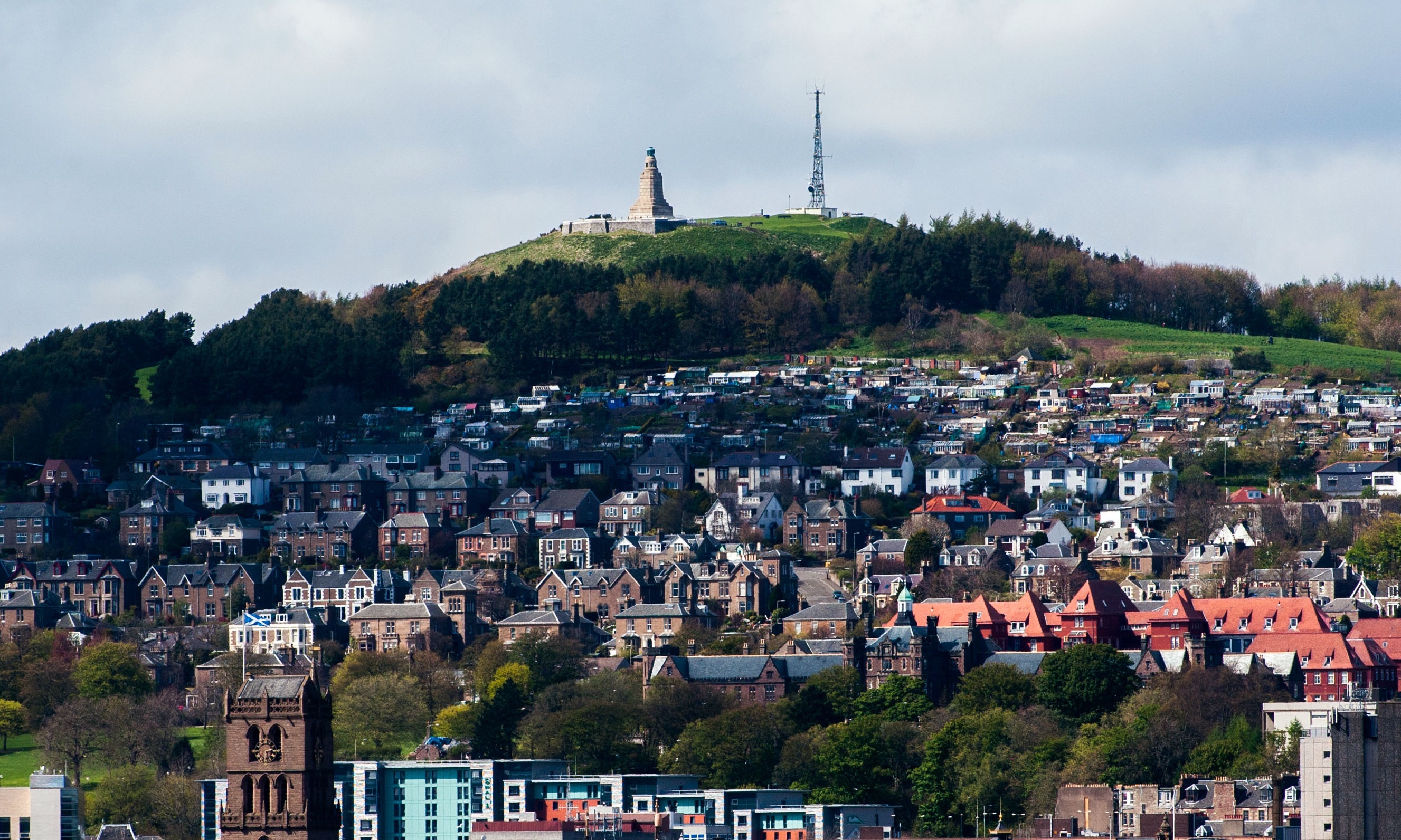 IT'S less than four weeks until Dundee goes to the polls to elect its new MSPs for the east and west of the city.
Candidates for each constituency have got their campaigning well under way as they bid to win your backing for election to the Scottish Parliament at Holyrood.
Dundee is split into two constituencies — Dundee City East and Dundee City West. There are five candidates in each area, representing Labour, the Conservatives, the Lib Dems, the SNP and the Scottish Trade Unionist and Socialist Coalition.
The vote takes place on Thursday May 5.
Here, we take a look at the candidates and their policies.
For Dundee West
LIB DEMS — DANIEL COLEMAN.

"I am 20 and currently at the University of Dundee. I am aiming to bring in a new, fresh and vibrant face to politics in Dundee.
"In 2011, I was elected to the Scottish Youth Parliament to represent Dundee West and then resoundingly re-elected in 2013. In that time I tirelessly campaigned on behalf of the young people, representing and taking forward their views and concerns.
"Furthermore, in March 2013, I became chairman of the Dundee Youth Council, serving 18 months — the longest to date. I qualified as a SFA football referee in 2011 and have officiated in six cup finals and a Youth Scottish Cup semi-final."
THE SNP — JOE FITZPATRICK.

"It's been an honour to serve my home city for 17 years — first as a councillor then an MSP — and in the Scottish Government, driving forward the SNP's ambitious policies.
"We've restored free education, scrapped prescription charges, guaranteed free bus travel, boosted NHS funding, saved households £1,772 with our council tax freeze, built 957 affordable homes and we're rebuilding or refurbishing schools across the city.
"But the SNP wants to do more. We'll deliver a regional sports centre, champion a city deal for Dundee, support investment in our port and Waterfront and fight for more jobs."
LABOUR — JENNY MARRA.

"Dundee is a great city and, as a proud Dundonian, I will always fight for more investment and better opportunities.
"That is why I am campaigning to win well-paid jobs in decommissioning North Sea oil and gas platforms for the city.
"In Dundee, we are suffering from massive SNP cuts that are causing a crisis in our local council and health services. There is an ongoing shortage of family doctors and teachers across the city.
"Scottish Labour has a real alternative to austerity SNP cuts. We will reverse George Osborne's tax cut for the rich and set a 50p top rate of tax. We will invest in health services and protect spending on schools."
CONSERVATIVES — NICOLA ROSS.

"As someone who was born, grew up and was educated in the city, I'm aware of the opportunities and challenges facing Dundee. I want to see the city flourish in light of the developments taking place at the Waterfront and elsewhere.
"I believe cuts to college budgets should be reversed and more educational opportunities made available on a part-time basis to help those who struggle with full-time courses due to work or caring commitments.
"I think the focus for education should be placed on increasing the literacy and numeracy of our young people."
TUSC — JIM McFARLANE.

"I'm a council worker and the branch secretary of Dundee City Unison, standing for election as a socialist and trade unionist.
"As a Dundonian I'm angry that almost one-in-three children in our city live in poverty. I'm angry about benefit attacks, low pay and cuts to council services. We need MSPs who'll turn anti-austerity words into action by refusing to carry out cuts.
"Dundee returned the biggest Yes vote in the 2014 referendum but we've been badly let down since. We need socialist MSPs who'll fight for public ownership, who'll live on a workers' wage."
For Dundee East
LIB DEMS — CRAIG DUNCAN.

"I have strong roots in the local area, having been born in Dundee and schooled at primary level in Dundee and Monifieth and at secondary level in Carnoustie. I hold an honours degree from Heriot-Watt University.
"I'm no 'straight from university career politician' but I have lived and worked at a variety of jobs ranging from professional posts to temporary jobs. I currently run my own business in Dundee.
"I am active in local politics and charitable work, and I have lived in West Ferry for more than 15 years. As a local resident, I intend to provide a strong local voice, standing up for local people."
LABOUR — RICHARD McCREADY.

 "Dundee is a great city and I am proud to have played my part by serving our community as a Labour and Co-operative Party councillor.
"As I go around the city campaigning, people are telling me that they are struggling to make ends meet and that there are not enough jobs. That is why I am pushing to win well-paid jobs in decommissioning North Sea oil and gas platforms for the city.
"I am also pushing for a multi-million-pound City Deal for Dundee which would deliver a massive investment boost to get our city working again. Glasgow, Aberdeen and Inverness have one. Why not Dundee? Labour has an alternative to Tory austerity and SNP cuts."
TUSC — LEAH GANLEY.

 "My early years were spent living in Whitfield and the Hilltown. I graduated from Dundee University and now work for a charity. I've been an active socialist since I was a teenager, organising campaigns for the rights of young people and women.
"TUSC is standing to build a real anti-austerity alternative: for a minimum wage of £10 an hour without exemptions and an end to zero-hours contracts; for 100,000 new council homes across Scotland.
"We need MSPs who will never vote to implement Tory cuts, who'll stand up against the scandal of tax-dodging billionaires getting ever-richer."
CONSERVATIVES — BILL BOWMAN.

 "I am a Scottish chartered accountant.
"I have spent 20 years working with KPMG in Aberdeen as a partner, and 10 years abroad with KPMG Central and Eastern Europe.
"I stood in Dundee East for the 2015 General Election and increased the Scottish Conservatives' share of the vote.
"My priorities for this election include growing the Dundee economy through job creation and new apprenticeships — while investing in public services and transport infrastructure.
"If elected, I would hold the SNP to account and work to repair the damage caused to the NHS and education systems in Scotland and to restore local accountability and local control to the police service."
SNP — SHONA ROBISON.

 "It has been an honour to represent Dundee City East since 2003 and to serve in the Scottish Government as health secretary.
"The SNP is delivering with major investment in Dundee's Waterfront and V&A, creating jobs and leading the city's regeneration. More than 2,313 local firms are also benefitting from our Small Business Bonus scheme.
"We are supporting council plans to build 667 new homes in Dundee and delivering a £17 million regional sports centre in Caird Park.
"Since 2007, the council tax freeze has saved the average band D household in Dundee £1,772 and we have built or refurbished 14 city schools."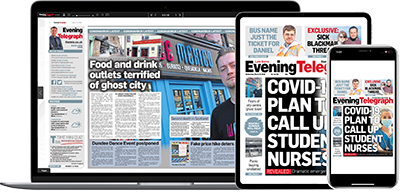 Help support quality local journalism … become a digital subscriber to the Evening Telegraph
Subscribe