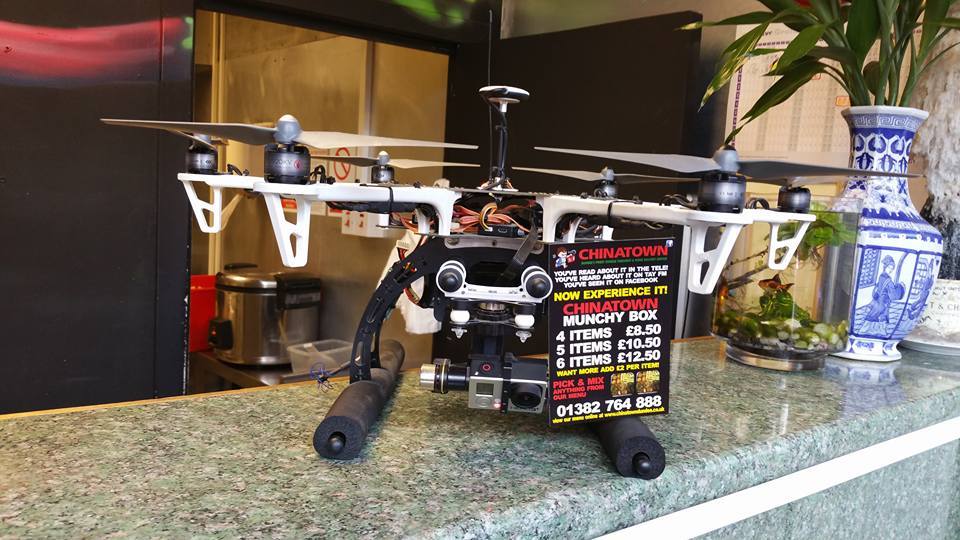 A CHINESE takeaway is launching a new delivery service — which will see customers receive their orders by drone.
Chinatown owner Steve Chow said he will launch the new service next month.
He said he has been inundated with custom since launching the city's first Chinese munchy box in October last year.
And now he hopes to serve the demands of loyal customers by delivering their orders using the airborne devices.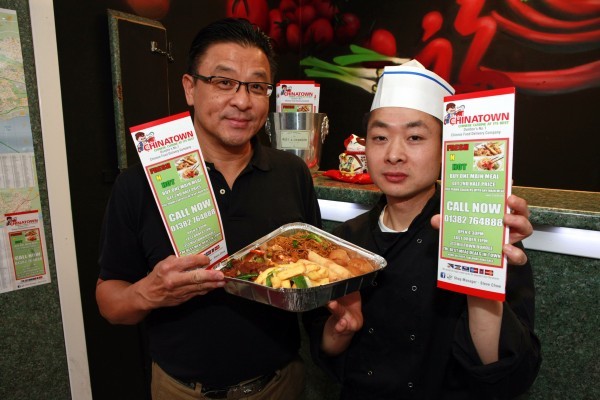 Steve, a former Cathay Pacific Airline engineer, is putting preparations in place which will see his £4,500 drone — which he has named the Chinatown Pioneer — take to the skies.
He said his idea gathered pace after he was inspired by global online firm Amazon, which has already tested the use of drones to drop off parcels in the United States.
Steve said: "We obviously have certain restrictions in place and will only be making this unique experience available to regular customers who use our services two or three times a week."
"The customer will need to be issued with a landing pad and obviously have a back garden to allow the Chinatown Pioneer to land.
"Customers will also need to be in an eight mile radius of the shop."
"The drone can carry up to 10 kilos, which we reckon will be the equivalent of delivering up to three munchy boxes.
"These will obviously be packaged differently for the flight."
A 'pilot' operating from the Hilltown takeaway will control the drone and direct it to the homes of customers, who will each have their own landing pad.
Only regulars at the takeaway will have access to the service.
Steve said: "Drones are used by the military — so why can't we take this innovative step?
"We are looking to launch the maiden flight in April and we will have a pilot navigating the deliveries from the shop via a joystick and computer screen to make sure the deliveries arrive safely.
"The weather will also play a part in how the drone can deliver the meals but the pilot is very skilled and has clocked up a lot of experience flying these drones."
Staff at Chinatown will now consist of 10 delivery drivers, three chefs, two front of house staff, a packer and the 'pilot'.
Steve said: "We do over 100 deliveries at the weekend and we think this is a great way to offer our customers a new experience.
"There are currently no laws in place restricting us from providing this as a delivery option and we will make sure the delivery is secure before it takes-off.
"We think this is also a great way to market our business in the sky."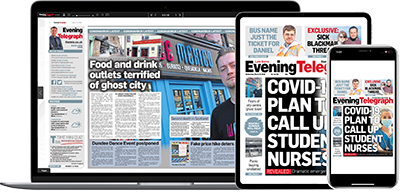 Help support quality local journalism … become a digital subscriber to the Evening Telegraph
Subscribe