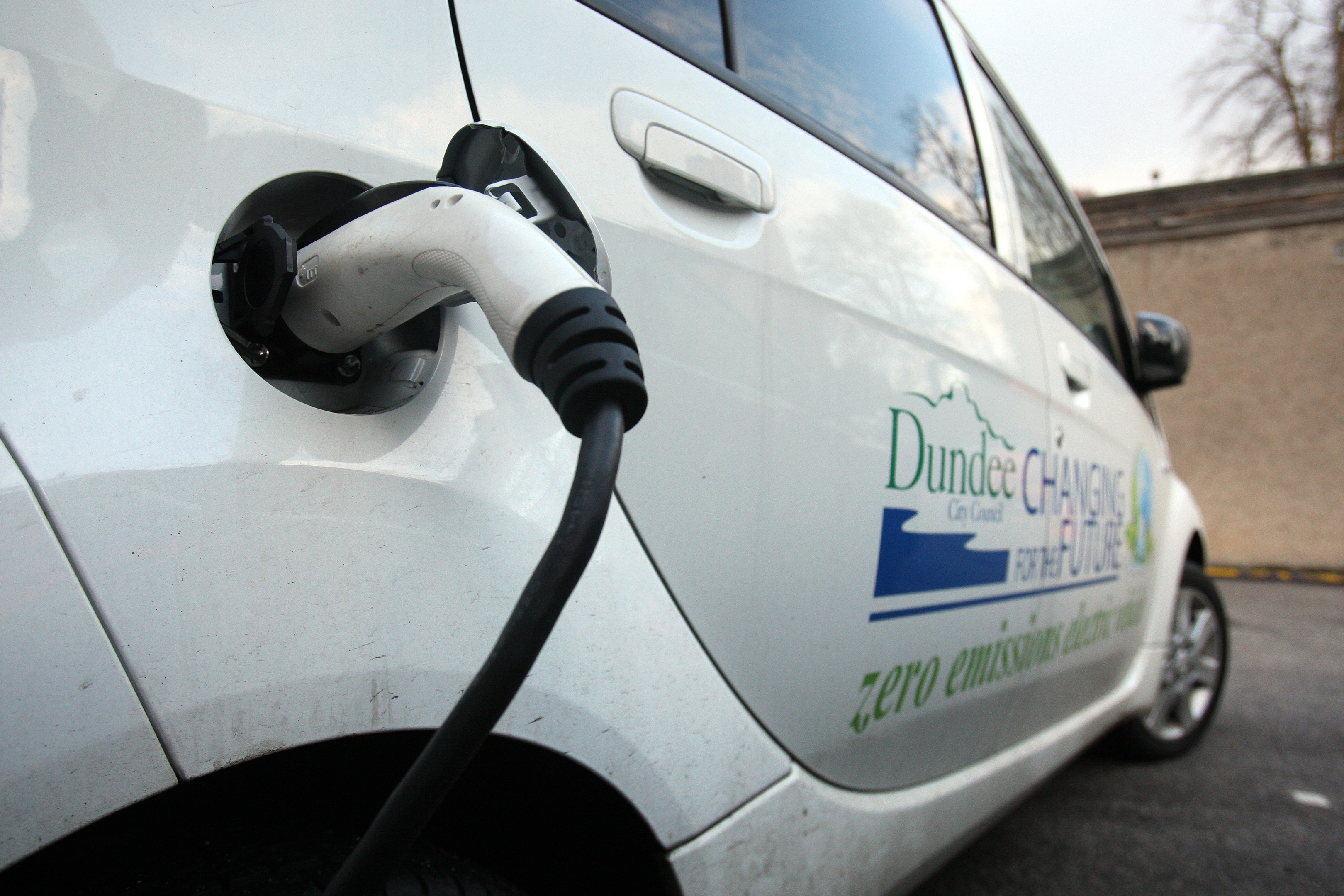 Dundee has been awarded £5 million to encourage the use of electric vehicles.
The City of Discovery is one of eight cities across the UK to receive a share of the multi-million pound scheme from the government and was today officially named as a 'Go Ultra Low City' – the only Scottish city to have been given the award.
Cities secured funding from the scheme by pledging ideas and as part of the initiative will deliver a roll-out of cutting edge technology.
Among the ideas is the opening of new charging hubs in the city, which is said to open up links across Tayside for plug-in vehicle owners.
It is hoped the investment in electric vehicles will help improve the city's air quality. This comes just one week after two roads in Dundee were named amongst the most polluted in Scotland.
Will Dawson, convener of Dundee City Council's city development committee, said the cash injection is an 'exciting' development for the city.
He said: "Dundee is widely recognised as one of the leading cities in Europe in the ultra low and zero emission vehicle revolution.
"This new injection of money will help us to continue in the vanguard of electric vehicle use, infrastructure provision and help in the city's efforts to improve air quality.
"As an official 'Go Ultra Low City' we have plans to use this cash injection to increase and develop the infrastructrure that will support even greater use of electric and hyrbid vehcles in Dundee.
"I would encourage everyone to keep an eye out for the next exciting and innovative step we are going to take on this journey."
Other cities to have been awarded cash include London, Bristol, Milton Keynes, Nottingham, Oxford, York and the North East of England.
Transport Secretary Patrick McLoughlin said: "These Go Ultra Low Cities have proposed exciting, innovative ideas that will encourage drivers to choose an electric car. I want to see thousands more greener vehicles on our roads and I am proud to back this ambition with £40 million to help the UK become international pioneers of emission cutting technology.
"The UK is a world leader in the uptake of low emission vehicles and our long-term economic plan is investing £600 million by 2020 to improve air quality, create jobs and achieve our goal of every new car and van in the UK being ultra-low emission by 2040."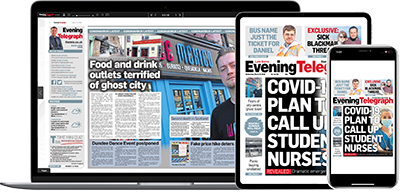 Help support quality local journalism … become a digital subscriber to the Evening Telegraph
Subscribe