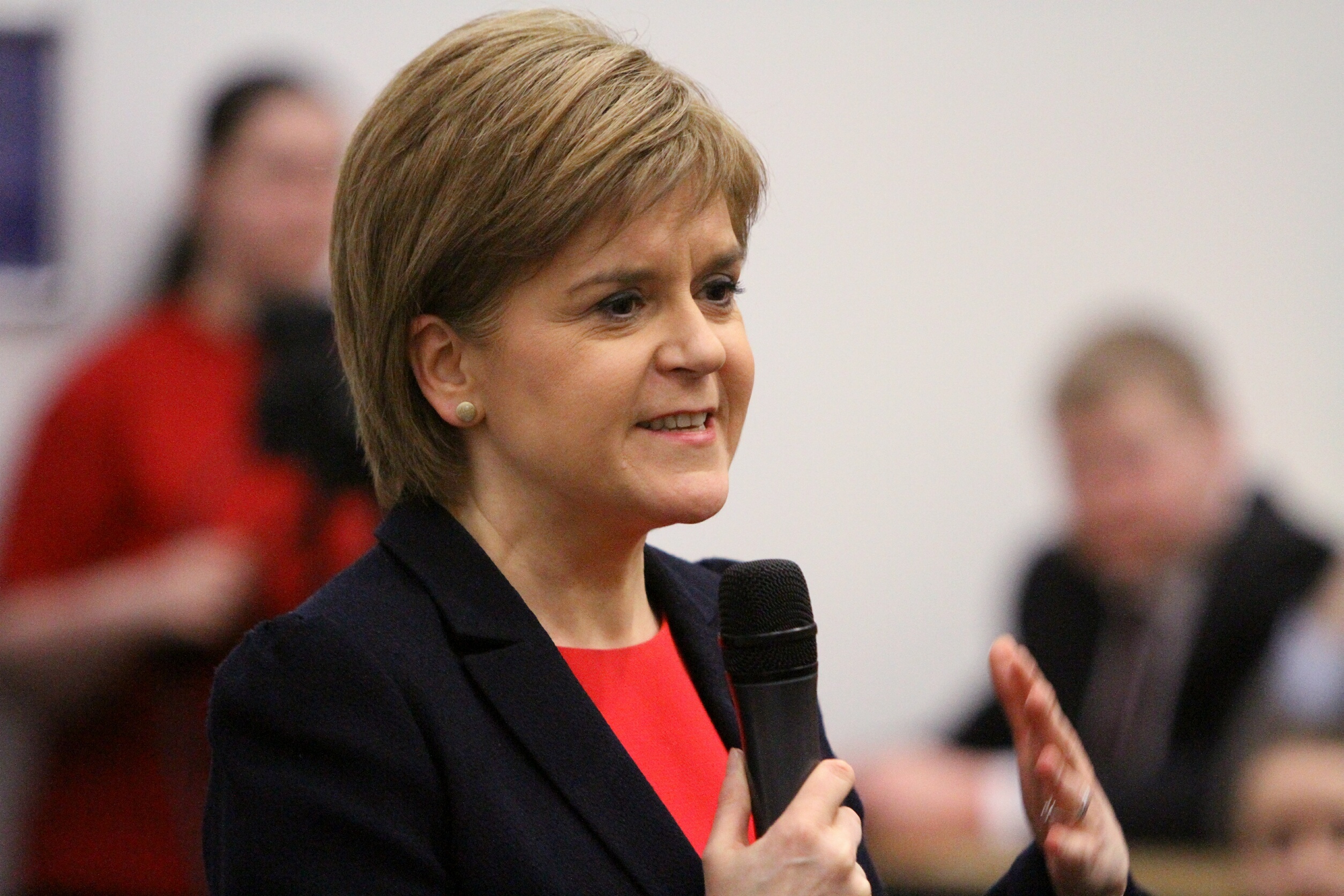 Nicola Sturgeon has been challenged to match "record with rhetoric" on tax in the first debate between party leaders ahead of the Holyrood elections in May.
The SNP leader and First Minister came under pressure to set out "progressive" policies during the event hosted by Dundee University Students' Association.
SNP plans to cut air passenger duty (APD) were criticised by opposition leaders during the debate at the University of Dundee.
Ms Sturgeon hit back, describing the accusation that her party was "determined to outdo" the Conservatives as "utter tosh".
Liberal Democrat leader Willie Rennie said: "Nicola presents herself as an anti-austerity party but look at her record in comparison with George Osborne.
"She wants to match him on the income tax, she wants to undercut him on air passenger duty and she is undercutting him on the council tax.
"This is not an anti-austerity party, they talk left but act right. They need to match up their record with their rhetoric."
Ms Sturgeon responded: "Right now as First Minister I lead a government that every single year is investing £100 million – more than £100 million – to mitigate the impact of George Osborne's policies."
She added: "APD is one of these policies that is about trying to generate more growth in our economy to make our economy more internationalist and outward-looking."
On APD, Labour leader Kezia Dugdale said: "This is one tax cut that Labour wouldn't make, we would use that money differently.
"We have evidence to show that every £1,000 used to cut air passenger duty supports about nine jobs, that is the Edinburgh Airport figure.
"Spend £1,000 to maximise the income of low-income families and you can secure and support 15 jobs."
Ms Sturgeon also came under pressure to justify the APD cut and council tax freeze from a member of the audience who said 750 council workers in Dundee faced losing their jobs as a result of cuts to local authority budgets.
She said: "The Scottish Government budget has been cut in real terms every year since the Tories came to power. We have tried to deal with the impact of that as fairly as possible."
The First Minister said the reduction in local authority budgets this year amounted to 2% of their total revenue expenditure, pointing out an extra £250 million was being invested in social care.
Alex Johnstone MSP, representing the Scottish Conservatives, said: "In this global world we have to make sure tax rates are competitive because if we decide to tax the wealthy or to tax larger business disproportionally then we have to accept these businesses may choose to set up elsewhere."
Greens co-convenor Patrick Harvie said: "My concern about the next session of the Scottish Parliament is that we may yet again find that we're unable to grasp the opportunities of a new economy and see so many heads still stuck in the sand hoping that we can just get back to business as usual the way the old economy worked."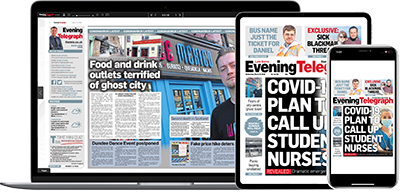 Help support quality local journalism … become a digital subscriber to the Evening Telegraph
Subscribe