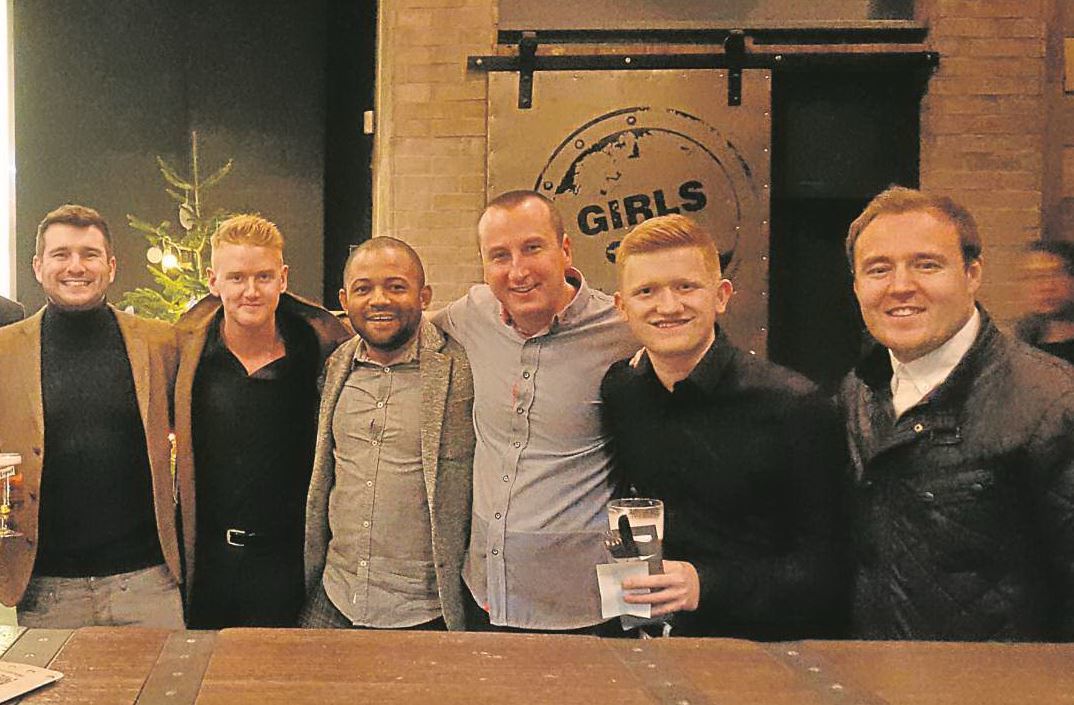 It started with being stranded for a night in Leeds.
Now, Ben Tagoe, 40, pens some of the biggest storylines on our TV screens.
The Perth man was working in the sales industry a decade ago — including a stint selling mobile phones in Dundee — when the chance stranding saw him spend a night out with people involved in the music and arts industry.
Within a couple of months he had sold his flat in Edinburgh and signed up for a creative writing course.
And just a short time later, he was writing prominent Coronation Street episodes — including the follow-up to the recent live show where Callum Logan was found beneath the Platts' garage.
The current feather in his writing cap came this month, when his January 4 episode saw 8.07 million viewers watch Carla Connor in an explosive mood reveal the big secret that Johnny had been hiding — that he is her father. Then telling Aidan and Kate the news that she is their sister. The storyline attracted the highest viewing figure for Corrie since September.
Ben said of his rise to prominence: "I decided to just take a chance — it was a huge decision to take and a lot of people thought I was mad because I was doing well and had a decent job.
"I just knew that I wanted to be able to enjoy my job and it not feel like a chore doing it every day.
"I finished my course in 2005 and for the next five years I was writing plays and putting them on with local actors — then I got my first paid writing job.
"It was hard-going — I thought I might have to give up at points."
Ben's big break came after years of toiling and temporary work when he scored a place on the prestigious BBC Writers' Academy course. Living in London for three months, the course gave him the chance to help write episodes for EastEnders, Casualty, Holby City and Doctors.
He didn't feel he fitted in until he was asked to write three episodes for Coronation Street — which he said suited his style of writing down to the ground.
After impressing the show's bosses he was given a 12-month contract to pen episodes on a regular basis — the process had taken him 10 years.
Ben added: "TV is a tough business and you need to just keep going if you want to make it.
"It takes a long time and a lot of effort — for me it was 10 years of hard graft.
"You just need to do it because you love it. It's the best job ever.
"You get such a big buzz seeing your writing on the screen or on the stage — I wouldn't change my job for the world now."
Now, as well as continuing his Corrie career, Ben is developing a drama series set in Dundee.
He has had the idea for the project in his mind for some time.
He explained that there is no guarantee of it making the screen — as is the way with TV programmes — but at least it has taken a step forward.
Ben, who attended Tulloch Primary and Perth Grammar School in the Fair City, said: "I'm presently developing this drama with STV Productions but there's still a way to go yet. I often think on the rare occasions we see Scotland in TV drama it's usually Edinburgh or Glasgow.
"I'd really love for people to see that there are actually other parts of the country."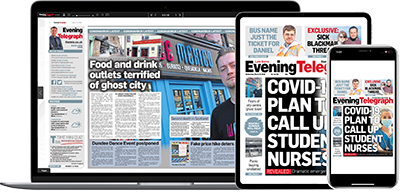 Help support quality local journalism … become a digital subscriber to the Evening Telegraph
Subscribe