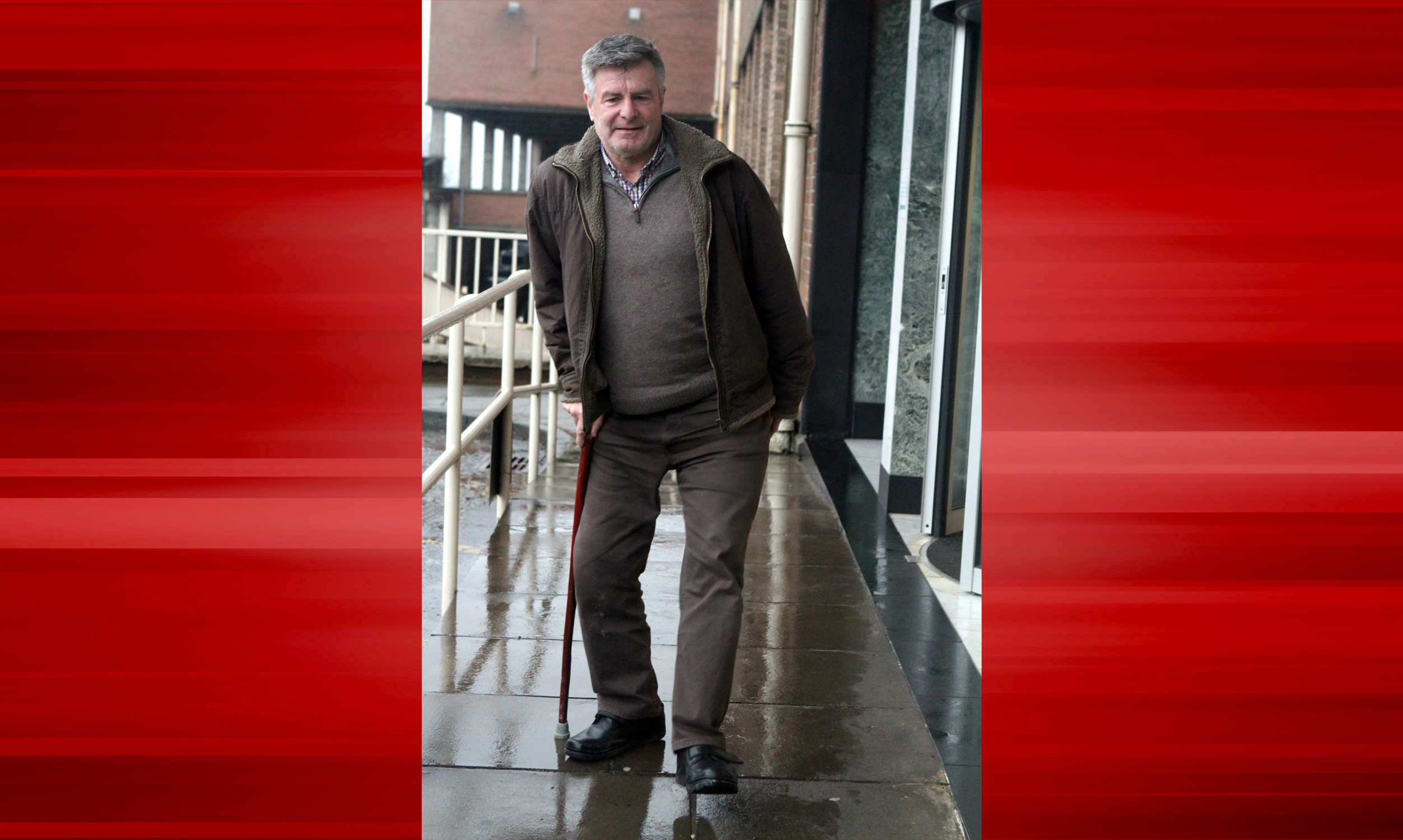 "It used to strike fear into the heart of people but most just assume that no one gets polio anymore."
Bill Fenwick, 65, is one of these people, after contracting poliomyelitis in 1950 at just three months' old.
The crippling virus infected 157 of the city's residents during this outbreak, one of three epidemics to hit Dundee.
Retired council worker Bill said: "The initial virus attacks the muscles and kills the nerves.
"But the muscles tend to deteriorate over time.
"I was born in the Watt Street tenements.
"They don't exist anymore, but it was a more industrialised Dundee then and one with poorer sanitation, which was a cause of Polio."
Bill needs a brace, or calliper, on his right leg as a result of the virus, — which has now been eradicated in the UK — as he suffers muscle wastage in the leg.
"When I was younger I used to referee and I didn't really need any support. But I can't walk without the calliper now — my leg is too weak.
"This is something life has given me and so I get on with it. Compared to others, I'm very lucky.
"A lot of issues come later, as much as 50 years after the initial infection. This is called Post-Polio Syndrome (PPS).
"I don't have half the problems that others do, but I still have some.
"I get extreme fatigue. I'm fortunate that it isn't too often, but tiredness can roll over me and I need to go to bed, instantly.
"People treat you differently until they get to know you.
"I can't tell you the number of old ladies who used to treat me as if I was deaf.
"I was perhaps luckier than others as my mother insisted I go to normal school, rather than one for disability, and so I have never seen myself as less than anyone else.
"I didn't even give it a second thought until I was in secondary school when it became more obvious."
Ted Hill, chief executive of The British Polio Fellowship (BPF), said a core focus was to increase awareness of an issue that affects as many as 10,200 people in Scotland.
He added: "PPS is a neurological condition, which can occur in up to 80% of those who have had polio.
"Individuals can develop increasing weakness, fatigue and pain in previously affected or unaffected muscles, a general reduction in stamina, breathing, sleeping and/or
swallowing problems and cold intolerance."
Ken MacDonald, clinical scientist at NHS Tayside's rehabilitation engineering services, said: "The orthotics service provides a clinical service for the assessment, prescription and treatment of conditions affecting the neurological and musculoskeletal systems, such as polio."
Bill added: "The support and friendship of the BPF is important and we also share tips, news, equipment and advice.
"I'm one of the younger survivors and when you see the primitive equipment and treatment of days past, you realise how much the technology has improved.
"I'd prefer to be suffering PPS now than 30 years ago.
"The quality and weight of equipment is much better.
"Ninewells Hospital is so supportive and efficient in providing it.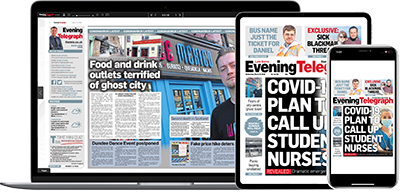 Help support quality local journalism … become a digital subscriber to the Evening Telegraph
Subscribe