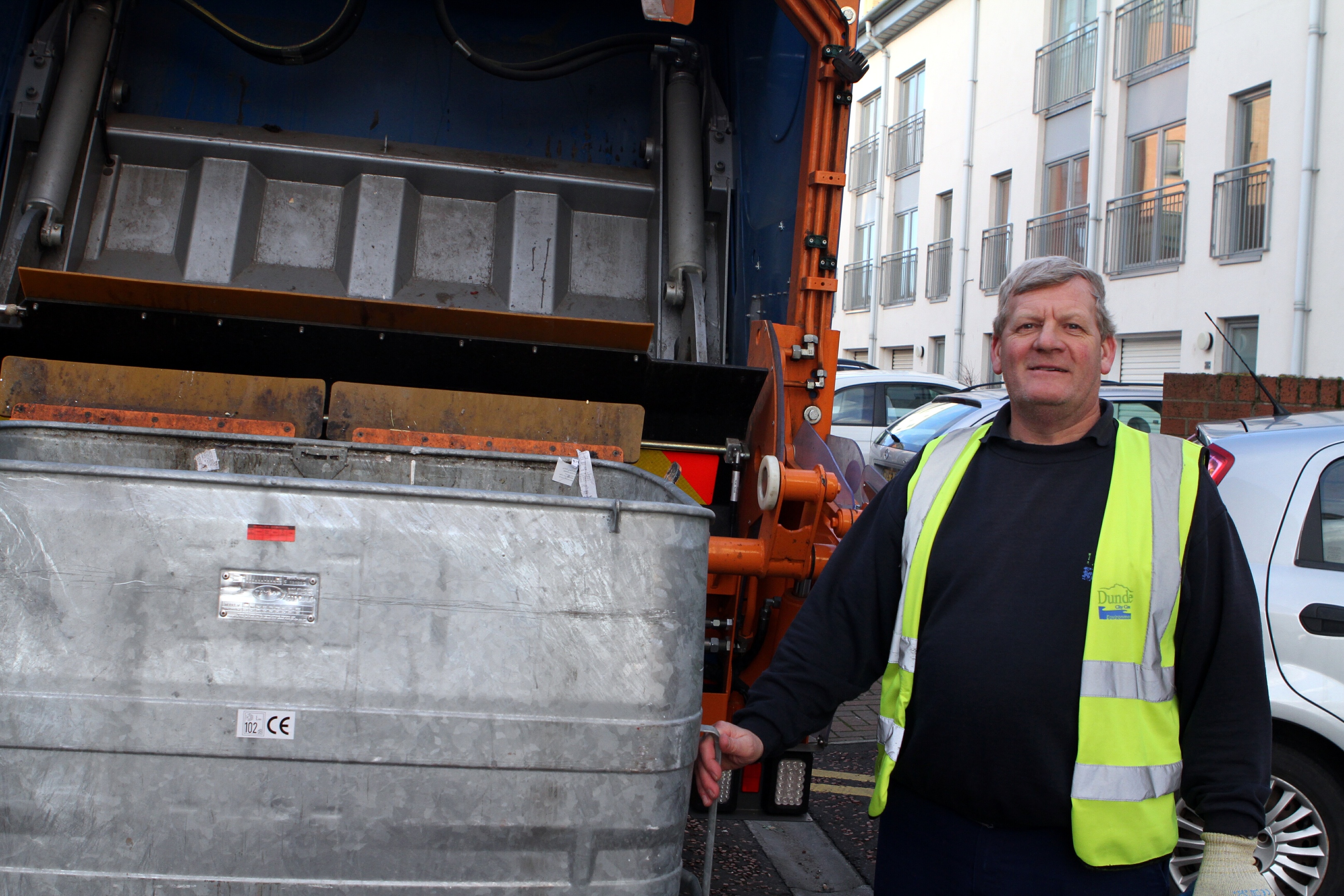 Dundee's binmen and street sweepers have warned they would consider strike action if the council doesn't start listening to them.
George Barr, convener with UNITE — which represents the city's street cleaning staff — added workers wouldn't discount other industrial action, including work to rule.
Mr Barr was commenting following the decision by councillors to go ahead with proposed changes to street cleaning services, which would involve removing 45 posts.
He added: "We are extremely concerned about the current situation and threat to jobs.
"We're not making any threats but if the council don't start listening to us and being more open about their plans, we would not rule out that we will be forced to take action.
"We just want the council to meet us half way. We are concerned that for the first time ever the council has specified exactly how many jobs they want to get rid of. What's going to happen if these jobs don't go through natural wastage or voluntary redundancies?
"The council has said that they won't make compulsory redundancies but if they are forced to axe a specific number of jobs who is to say that won't happen?"
Mr Barr warned that if workers are forced into the position of taking action it would have a detrimental effect on the whole of Dundee and all the people in the city.
He added: "At the moment our street cleaners are happy to tidy up bags of rubbish that are burst or left lying around. But if a work to rule was voted for, these bags and all the rubbish would be left."
At a meeting of the policy and resources committee on Monday night, councillors heard from director of environment Ken Laing that changes to the street cleaning services would save almost £1.4 million in a full financial year.
He recommended the committee accept his report and agree to begin detailed consultation with the workforce and trade unions to implement the changes.
Mr Laing, pictured right, added: "The council's change programme is driven by the desire to continuously improve services while meeting the financial challenges facing local government in the years ahead.
"The current street cleaning and litter picking regime was established in the early 1990s.
"It is now proposed to bring the council's litter picking practices fully in line with the Scottish Government's code of practice.
"It's clear there are many opportunities to make changes that will yield considerable efficiencies."
The Labour group on the council asked members to take no further action at this stage until more discussions had taken place.
Councillor Richard McCready also asked that a "full consultation with the workforce and trade unions be carried out before any changes are brought forward to committee with regard to street
cleaning and open space management in Dundee."
Councillors rejected his proposal by 18 votes to 11.
Council leader Ken Guild said discussion had already taken place with the unions, adding: "The trade unions have discussed many of the details with us and we have kept them fully informed."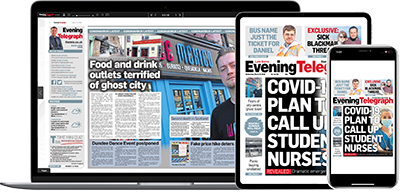 Help support quality local journalism … become a digital subscriber to the Evening Telegraph
For as little as £5.99 a month you can access all of our content, including Premium articles.
Subscribe