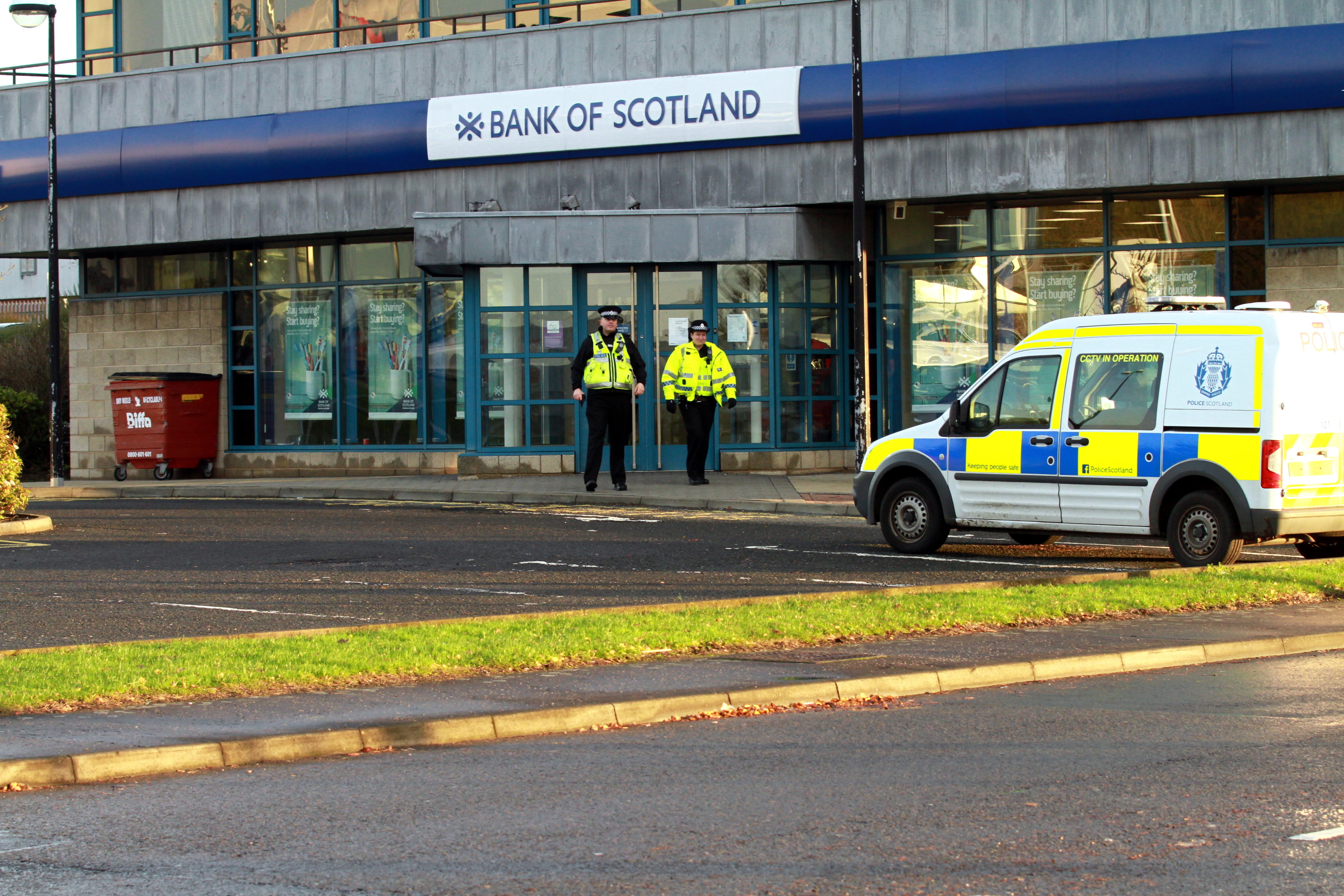 A reward of up to £25,000 is being offered for information about a bank heist.
The reward is being offered by the British Bankers Association, which comes after a Bank of Scotland premises in Kirkcaldy's Mitchelston Industrial Estate was held up on Wednesday.
Police are still looking for the man who carried out the robbery.
It has since emerged that a taxi driver was taken hostage by the culprit in nearby Lochgelly.
The driver was then made to drive to the Bank of Scotland in Kirkcaldy where he was forced to enter the bank and present a note to the staff demanding money.
A significant police response was on the scene, including a bomb disposal unit after reports of an explosive device.
However, officers soon established this was not the case.
A spokeswoman from the British Bankers Association said that a reward is available to anyone who comes forward with information significant to the robbery.
She added: "A reward of up to £25,000 can be paid to any members of the public who provide information in relation to a serious crime, which was committed at Bank of Scotland in Mitchelston Industrial Estate in Kirkcaldy.
"We can confirm that this reward is applicable to the bank robbery that took place on November 11 at those premises.
"We would ask that members of the public with information contact the police in the first instance."
Detective Inspector Charlie Duncan, who is leading the investigation, said police were looking to speak to anyone who saw a man described as white, 5ft 6in tall, of heavy build and wearing a dark green baseball cap. He was also wearing a dark green scarf, a thick dark blue jacket, tracksuit bottoms and sunglasses. The man also had a distinctive Eastern European accent.
He added: "We would also be keen to trace any taxi drivers or members of the public who may have seen a man fitting this description leaving the Kirkcaldy area anytime from 1.30pm following the incident at the bank."
Superintendent Derek McEwan offered his reassurances to the public following the incident — which saw a nearby Asda store and a school put on lockdown — and praised the taxi driver and Bank of Scotland staff.
He added: "Officers will be in Kirkcaldy and Lochgelly offering further reassurance and carrying out more inquiries, and will be available to speak to anyone who has any information which could assist our investigation."
Pupils at nearby St Andrew's RC High School and St Marie's RC Primary were temporarily held back in class at the end of the school day and shoppers at an Asda store were locked inside as a precaution.