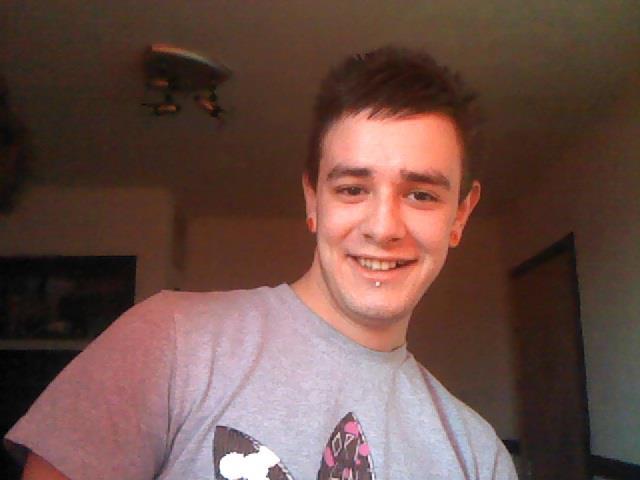 A Dundee man has spoken of his heartbreak after his 23-year-old brother hung himself following years of battling depression.
Mark Smith, originally from Kirkton, was found on Saturday morning and despite the efforts of hospital staff, he couldn't be saved.
Mark struggled with depression for many years after his sister Kim died aged just 15 in 2005 from an asthma attack and again when his mum passed away six years later following a battle with cancer.
Now his brother, Ronnie Smith, 30, has pleaded with anyone suffering from the illness to talk to anyone and seek help so their families don't have to go through what he is now experiencing.
Mark also leaves behind his devastated girlfriend Michaela Hunter, 19, who he had lived with for over a year in Menzieshill.
Ronnie said: "He has left such a big gap in my life now. I just can't believe what he did to himself.
"I'm going to miss him so much. He was my little brother and I loved him to bits – it's heartbreaking.
"Everyone in Kirkton knew him. He went to St Columba's Primary and loved football. He worked as a painter and decorator around Dundee.
"Baba was his nickname because he was the young guy of the family and people knew him as Baba Smith."
But Ronnie wants to use his grief to show others who are struggling with depression that taking their life is not worth it.
He said: "Mark wasn't happy for a long time with everything that happened.
"Our sister died when she was just 15 from an asthma attack which he really struggled to deal with.
"Then our mum died in 2011 from cancer. He never got to see her before she went and so her passing hit him even harder.
"Now I just want to ask him 'why were you so stupid and why didn't you just talk to someone in the family for help?'
"I hope his story can help other people because I don't want this happening to somebody else.
"We've had a lot of people in our family suffer from anxiety and depression and you need to seek help."
Mark's funeral is to take place at Dundee Crematorium on November 12 at 2pm and Ronnie is expecting a huge turn out from friends and relatives.
Due to financial circumstances with Mark's family they have appealed for donations to cover the costs of his funeral and with over £1,000 raised they have been overwhelmed with the generosity shown.
Ronnie said: "It has been incredible so far. Mark loved his family and it just shows the love that people had for him too.
"He was just a kind guy, he would do anything he could to help others.
"He has donated five of his organs – his kidney, two lungs, pancreas and liver – so he has effectively saved five lives and I think that sums up the kind of guy he was."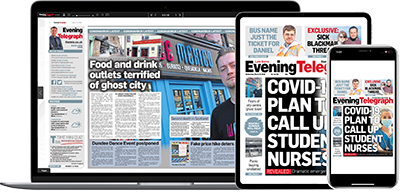 Help support quality local journalism … become a digital subscriber to the Evening Telegraph
Subscribe