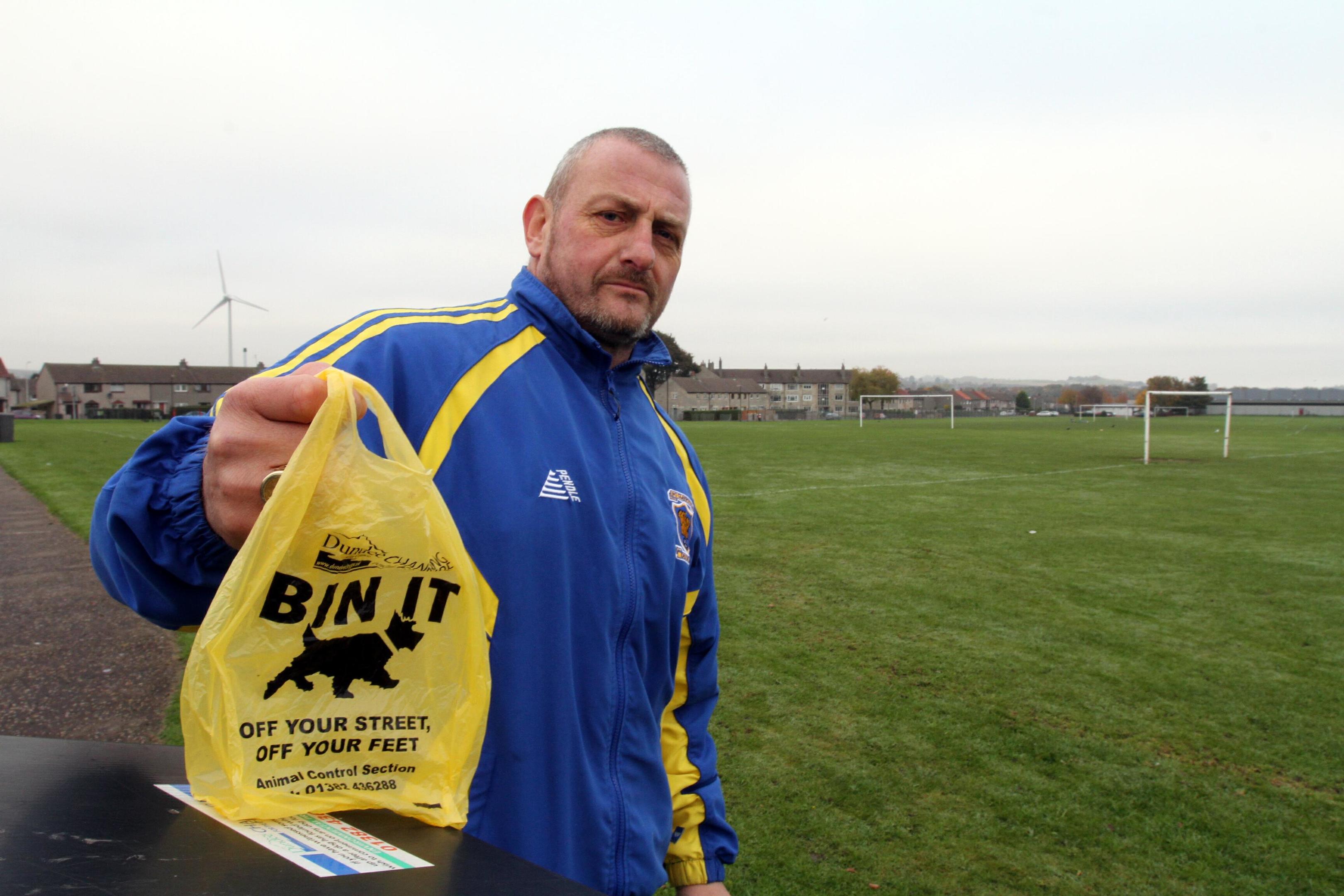 A Dundee football team is on the verge of cancelling games due to dog fouling on the pitch.
The home games of FC Claypotts — a local amateur outfit who play at Claypotts Park — have been put at risk of cancellation due to dog mess on the playing surface.
Club secretary Callum Ogilvie, 47, described the dog fouling as "disgusting" and said one game was even stopped midway because of the mess.
He added: "The last two home games were so bad that I genuinely considered cancelling the tie.
"I feel that strongly about it. It is disgusting and it has been getting really bad lately.
"Football is one of these things that takes up so much of your time and it is all voluntary.
"It takes up so much of my time already.
"I have had to spend even more time going around and picking it all up before we play.
"It is just disgusting behaviour and it needs to stop or our games will be put in jeopardy.
"We shouldn't have to be doing this, the dog owners should be responsible and pick up any mess that their dog leaves.
"We have even had the referee stop a match and tell us to clean up some of it that we had missed before the game.
"It is a health and safety issue.
"They made us take the metal pegs off of our goal posts and replace them with plastic ones for health and safety reasons.
"I don't understand why they don't treat this like a safety risk."
Mr Ogilvie, who founded FC Claypotts 14 years ago, said dog fouling has been an issue at the park for a long time.
But recently, he said it has gotten "out of control".
He added: "The smell is also horrible, it actually goes straight for my stomach and I start retching.
"Someone needs to pick it up though, otherwise our boys wouldn't be able to get a game.
"If it continues then I will need to start cancelling games.
"I am so disgusted by what is going on.
"I have never seen it so bad and I only live across the road. It's been an ongoing issue but it's getting worse.
"I don't see it going away until something is done.
"It isn't nice, it is a real issue and it is getting to be more than a problem.
"You will always have problems with litter.
"Someone comes round to pick that up though they don't pick up the dog mess — I have to."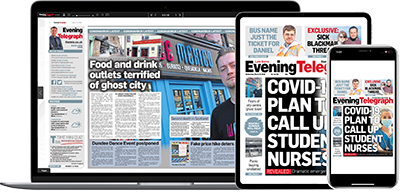 Help support quality local journalism … become a digital subscriber to the Evening Telegraph
Subscribe