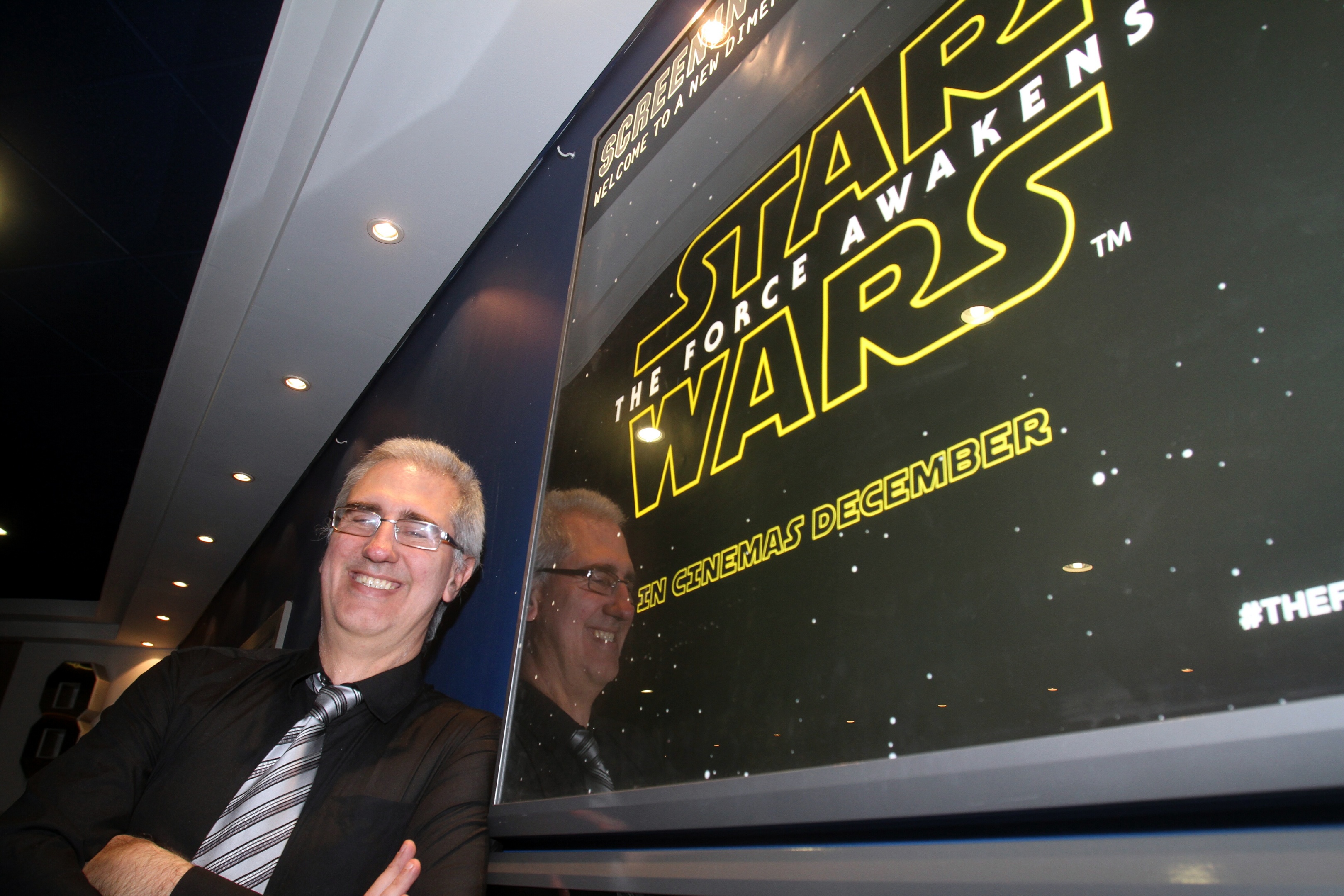 Dundee has felt the full Force of movie mania after locals went "berserk" for tickets to the new Star Wars film.
Star Wars: The Force Awakens went on pre-sale on Monday in Dundee's Odeon cinema and has seen the busiest week ever for online bookings.
It is the first film of a third Star Wars trilogy and will be released on December 17, with a midnight screening for the most devoted fans.
Derrick Townsend, deputy manager at Odeon Dundee, said: "Monday went berserk as soon as tickets went on sale.
"There was so much interest that the website, which is used to high traffic, slowed down — people were so desperate to secure their tickets they were ringing and coming in to book.
"We're not sold out yet, but the first day is already close and it won't take long — it's only October and at the speed they're selling, there won't be any tickets available by December 17."
He said the film had seen more hype than any of the prequel trilogy films released between 1999 and 2005, and may see a return of an older generation of fans.
He said: "It has captured everybody. It's going to smash records."
It comes just days before Dundonians are set to enjoy another blockbuster — the new James Bond movie, Spectre.
An Odeon spokesman said: "We're delighted that the excitement for Star Wars: The Force Awakens and Spectre is at an all-time high.
"Odeon Dundee will be doing late night screenings for Star Wars: The Force Awakens to ensure our guests have plenty of opportunity to be among the first to see the film.
"Our teams are looking forward to welcoming guests and giving them a great cinema experience." With other films like the latest instalment of The Hunger Games — Mockingjay, Part Two — on the horizon, Mr Townsend expects the next few months to be hectic, providing a welcome boost to the cinema trade.
He said: "We always take on extra staff at Christmas but this year will be over and above — we will take on at least 10 staff.
"We have three blockbusters lined up which is great for business. Any film that gets hype is, and we have three of them in the space of two months.
"Spectre hasn't been quite as mad but it's still going to be busy."
Promotional material and special events for the Star Wars film have not yet been agreed, with distributors' Walt Disney Studios Motion Pictures keeping very quiet so far, but the Odeon Dundee expects and wants to help create a great atmosphere in the lead up to Christmas.
Mr Townsend added: "I'm looking forward to the excitement.
"It's a long wait, but it's going to be worth it."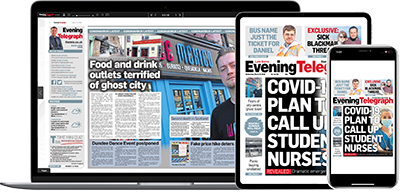 Help support quality local journalism … become a digital subscriber to the Evening Telegraph
For as little as £5.99 a month you can access all of our content, including Premium articles.
Subscribe