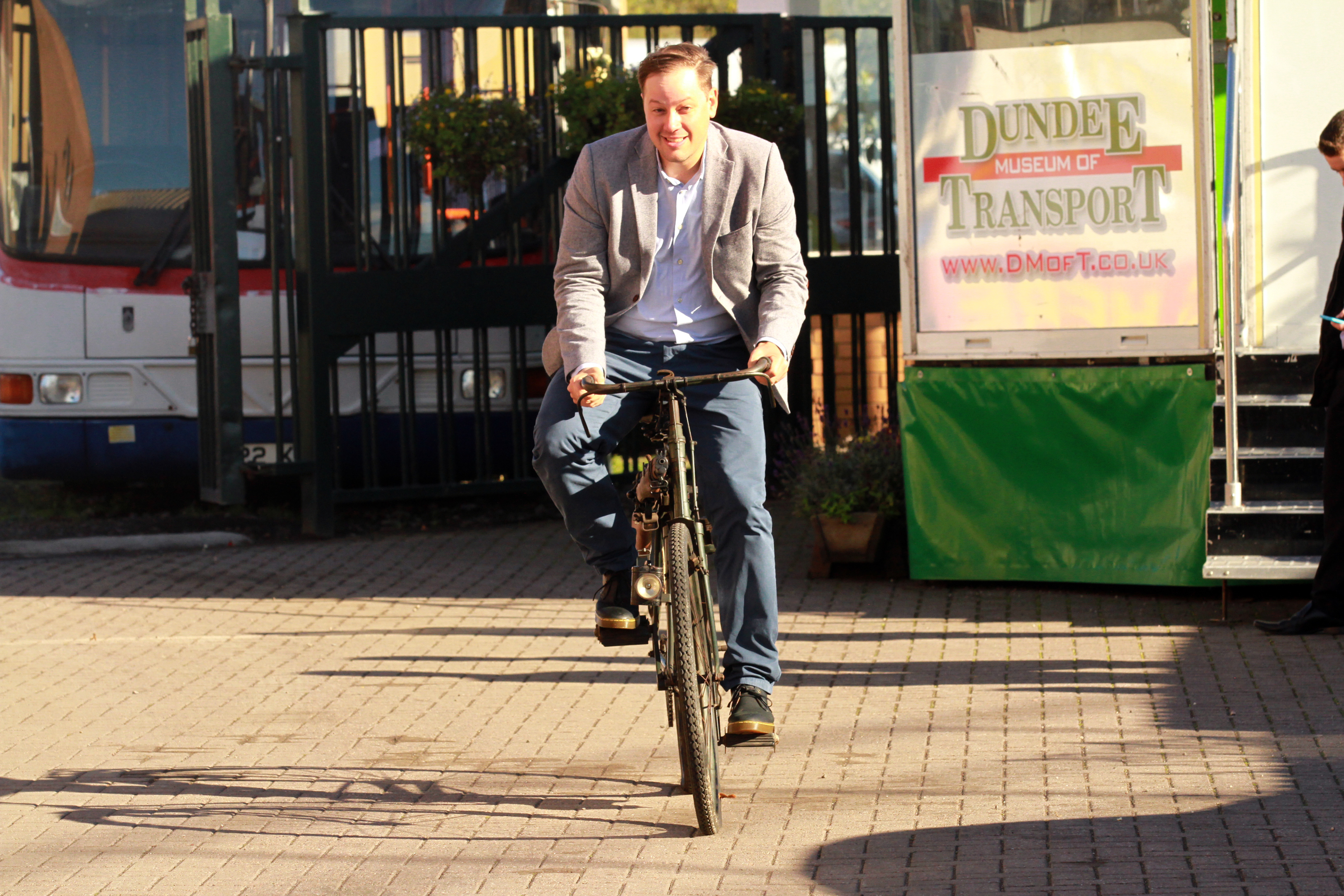 A debut novelist has been announced as the winner of the Dundee International Book Prize 2015.
Martin Cathcart Froden, the author of Devil Take The Hindmost,  receives a prize of £10,000 and a publishing deal with Freight Books.
The annual contest attracted almost 500 entries.
He said: "I am absolutely over the moon!
"Winning the Dundee International Book Prize is a dream come true. It's one of those life-changing surprises. I am so, so happy."
Originally from Sweden, Martin has lived in Canada, Israel, Argentina and London and worked as a drummer, avocado picker, sound engineer, magazine editor and greengrocer as well as teaching English in prisons.
His fiction has been shortlisted for various awards including the Bridport Prize, and broadcast on BBC Radio 4.
Martin recently completed a Masters in Creative Writing at Glasgow University, where he will be starting his doctoral studies in 2015.
His winning novel is set in London in the 1920s and centres on a cyclist so fast, criminals want him to win races, to stage losses and to run important messages.
Award-winning crime writer Denise Mina, one of the competition judges, said: "It was an honour to sit on the panel for this prize. These unpublished manuscripts were variously moving, well plotted and brilliantly observed. This prize gives you a sense of all the fantastic, undiscovered work out there."
Dundee International Book Prize is a collaboration between the University of Dundee's Literary Dundee initiative, Freight Books and Dundee City Council's 'One City, Many Discoveries' campaign, with the support of Apex Hotels.
There will be an opportunity for the public to meet Martin and hear more about his book at the University of Dundee's Bonar Hall from 12.15pm on Thursday as part of Dundee Literary Festival.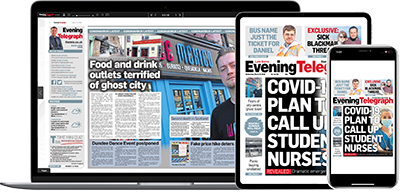 Help support quality local journalism … become a digital subscriber to the Evening Telegraph
For as little as £5.99 a month you can access all of our content, including Premium articles.
Subscribe