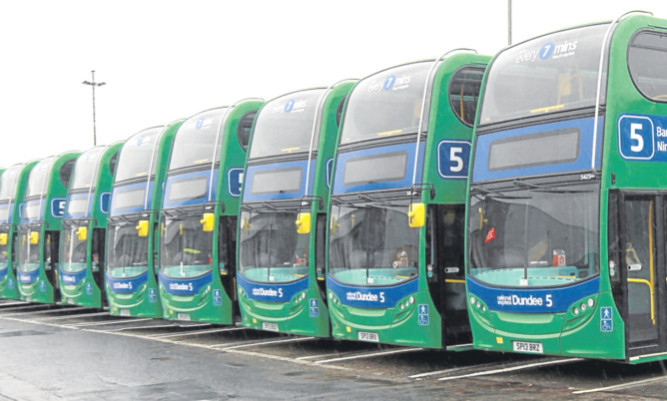 Bosses at Dundee's biggest bus firm apologised tonight after foul-mouthed abuse of Prime Minister David Cameron was published on its official Twitter feed.
The messages – coinciding with Mr Cameron's speech at the Conservative Party conference – appeared on the account run by Xplore Dundee, formerly National Express Dundee.
One of the tweets, sent to the PM, stated: "We're all in this togeth…a, f*** it, even I don't believe me," what David Cameron should've said if he was being honest."
Another said: "It would be great (even a little inspiring) if the PM was sincere about tackling poverty/injustice. But he causes more of it."
The posts, apparently created by a member of staff at the company, were quickly deleted, and replaced by an apology.
Our apologies – the last 2 tweets were sent erroneously from this account.
Please note they were an individual's views, not the company's.

— Xplore Dundee (@XploreDundeeBus) October 7, 2015
Mr Cameron today set out his vision of a "Greater Britain" as he vowed to spend the second half of his 10 years in power taking on the country's deepest social problems – poverty, lack of opportunity, discrimination and extremism.
The Prime Minister said he would end the "passive tolerance" of the promotion of extremist ideas, promising to shut down Muslim madrassa schools which teach children hatred and intolerance.
And he said he would stand up for the British values of "freedom, democracy and equality", telling activists at the Conservative Party conference in Manchester that he wanted to see "less Britain-bashing, more national pride".
In his keynote speech to the first conference since the Tories' general election victory in May, Mr Cameron made clear he wants the party to occupy territory vacated by Labour as it moves to the left under Jeremy Corbyn.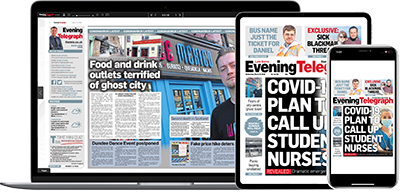 Help support quality local journalism … become a digital subscriber to the Evening Telegraph
Subscribe