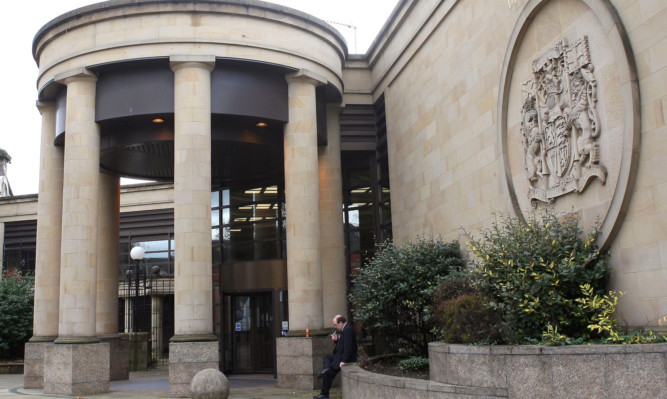 Three men were today jailed for a total of nine-and-a-half years for their role in a "truly vast" international fraud.
The trio, two of whom were from Dundee and one from Fife, were snared after a probe involving police and the National Crime Agency.
Muhammed Zeeshan Abdul Hameed, 32, from Dundee, was sentenced to five years and six months behind bars.
Saleem Mohammed Shikari, 50, from Dundee, was sentenced to two years, imprisonment, as was Shahid Aslam, 36, from Kirkcaldy.
They had previously plead guilty to so-called "cuckoo smurfing," which is a recognised form of international money laundering conducted by organised crime groups.
The accused were apprehended in August 2013 when police carried out surveillance in Dundee and observed an individual clandestinely hand over to Hameed a bag subsequently found to contain £75,150 in cash.
Hameed was followed into his house where he was found to be in possession of the money and a counting machine. After further investigation, police found that Hameed, Aslam and Shikhari had made large deposits into third party accounts at various banks in Dundee between December 2013 and January 2014.
Hameed, Aslam and Shikari were found to have received instructions via mobile telephone calls and text messages from contacts in Pakistan, the United Arab Emirates and elsewhere providing them with account numbers, sort codes and the names of account holders who were at that time expecting to receive transfers of money into their accounts from overseas, in particular from Pakistan and Iran.
They then deposited equivalent sums of cash, being the proceeds of local crimes, into the acounts without the knowledge of the account holders. The money originally intended for the account holders was then re-routed to the local criminals, minus a commission for the launderers.
In this way they were found to have laundered criminal property worth at least £672,382.
The conviction is the first for this type of fraud in Scotland.
Lindsey Miller, Procurator Fiscal for Organised Crime and Counter-Terrorism, said: "These men played a key role in an international fraud on a truly vast scale.
"This case demonstrates the ability of prosecutors in Scotland to conduct investigations that stretch across legal jurisdictions and continents, to outsmart highly experienced organised crime groups, and to bring to justice individuals involved in extremely complex frauds.
"We will continue to work closely with Police Scotland and the NCA to ensure that we stay one step ahead of these gangs, and that we dismantle their networks and bring them to justice wherever they are found."
Detective Inspector Scott Thompson said it had been a "tremendously complex investigation which spanned the globe."
He said: "Police Scotland worked closely with colleagues at the NCA and COPFS to close down Hameed, Aslam and Shikari's illegal money laundering operation. They no doubt thought that by using a complex network of contacts, bank accounts and technology, their sophisticated fraud would continue and they would not be brought to justice.
"However, today's sentencing, following the first conviction in Scotland for this type of fraud, clearly demonstrates that regardless of how clever those involved in criminality believe they are, Police Scotland, working with its partners, will continue to dismantle serious and organised crime whenever and wherever it takes place.
"Anyone who believes they have been a victim of this type of fraud should contact Police Scotland on 101."
Andrew Pollock, NCA senior manager in Scotland, said: "Most criminals are motivated by money and they need launderers like this group to process the proceeds of a broad range of activities including drug trafficking, fraud and other acquisitive crimes, enabling further criminal activity.
"This money is often diverted abroad, making it more difficult to trace. But working with law enforcement partners at home and abroad we are determined to do all we can to disrupt the organised criminal networks – like this one – involved in money laundering.
"This is an excellent example of joint working, where the NCA were able to share resource and expert knowledge with Scottish partners to help secure these arrests and convictions."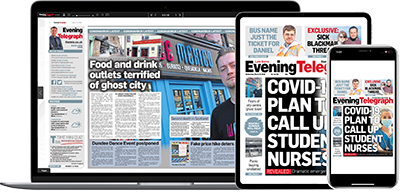 Help support quality local journalism … become a digital subscriber to the Evening Telegraph
Subscribe