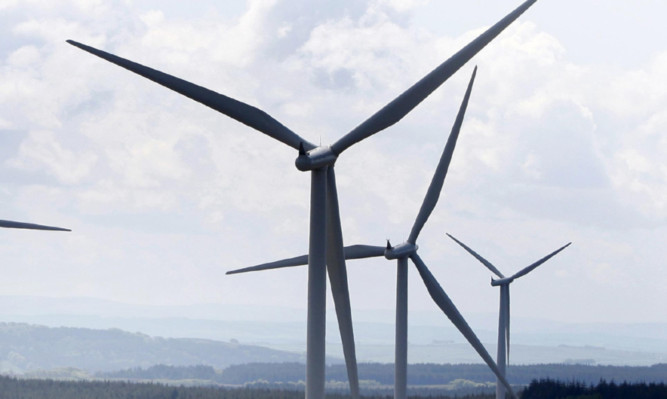 The future of hundreds of proposed offshore renewable energy jobs in Tayside still hangs in the balance as a legal battle over the protection of birds continues.
The saga has now been ongoing for more than three years — despite the Scottish Government pledging that the renewable energy industry would be a major driver of employment, particularly in the docks of Dundee.
Permission to build four major offshore windfarms in the Firth of Tay and Firth of Forth was granted in October 2014.
The proposed Inch Cape, Neart na Gaoithe and Seagreen Alpha and Bravo projects sparked hope that the jobs would finally arrive.
But a report by Marine Scotland late last year indicated that the work could kill up to 3,000 birds every year — including rare species.
As a result, the Royal Society for the Protection of Birds launched legal action in January in a bid to have the proposed projects cancelled.
The case's hearing was heard through the end of May and beginning of June.
But both parties are now forced to wait anxiously for the verdict, with no estimated date set for its release.
Speaking to the Tele, Dundee council leader Ken Guild, said: "The plans have been brought to a halt by the court case.
"The hearing has been heard and the verdict is being considered, but we still don't know when it is due.
"Our hands are tied in terms of estimating timescales.
"Until the verdict is released, we cannot confirm anything at all.
"It's just a case of sitting tight and hoping for good news."
The four projects could comprise more than 400 turbines and generate in excess of 2.2GW — enough to power more than 1.4 million homes every year.
Consent for the windfarms was given by Scottish ministers under strict conditions to mitigate any potential environmental impact.
Speaking back in January, Mr Guild expressed frustration with the action and its impact on efforts by both the council and the Scottish Government to bring jobs to the area.
He said: "We are very disappointed with the action the RSPB has taken. There are offshore windfarms operating very successfully elsewhere.
"The likes of Essex and Sussex have them and they also have wildlife. If they can operate there, then we're not quite sure why they can't operate here."
Two years ago this week, Mr Guild demanded answers as the proposals were stalled due to the UK Government's delay in pushing through policies despite a reported promise from then Scottish Secretary Michael Moore that the work was "imminent".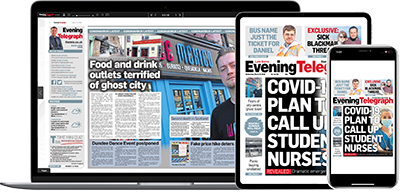 Help support quality local journalism … become a digital subscriber to the Evening Telegraph
For as little as £5.99 a month you can access all of our content, including Premium articles.
Subscribe