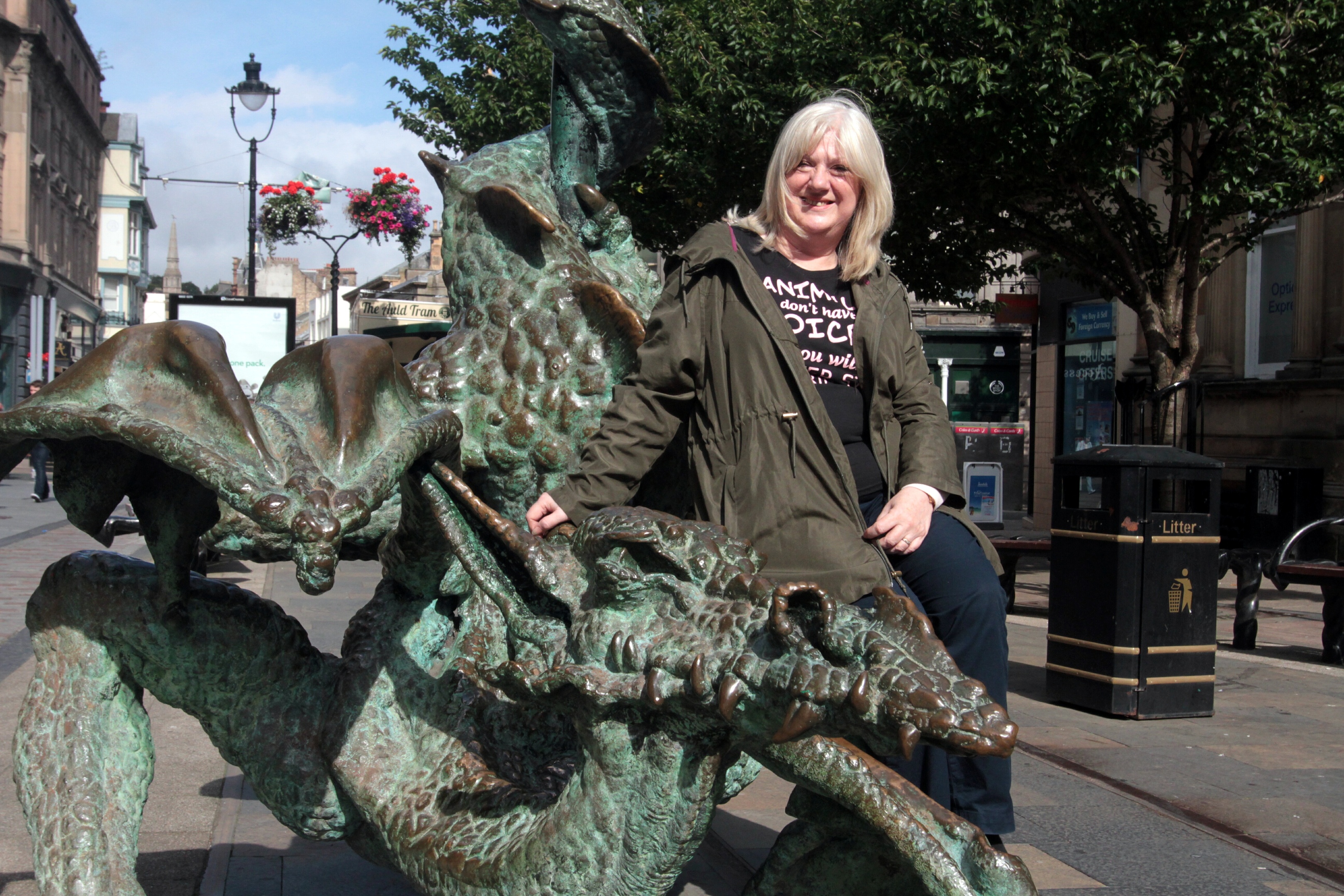 "I was quite calm, thinking that's it, I'm going to die like my mum."
Those were the thoughts going through Dundee woman Sandra Boyle's mind when she was told that she had an aggressive form of womb cancer.
The 67-year-old, from Lochee, now wants to raise awareness of the disease, which she said was the least talked about female cancer.
She spoke to the Tele about her experiences, which coincide with September's Womb Cancer Awareness Month.
Sandra said: "I first noticed there was something wrong when I had some abnormal bleeding.
"I'm quite intuitive about my body and went to get checked out, because cancer runs in our family. My mum died of it when she was 63 and my aunt had it too.
"Every smear test I had was always clear, but the problem is it only tests for cervical cancer, which gets a lot more publicity.
"As soon as the doctor did some checks I could tell by her face that there was something wrong.
"It turned out to be an aggressive cancer and I had a hysterectomy about a month later.
"This was followed by chemotherapy."
For the past three years, Sandra has been cancer-free, but says that the condition changed her as a person.
She has urged women to get checked for womb cancer, as well as cervical, if they're having unusual symptoms.
She added: "Womb cancer is associated with post-menopausal women who may be overweight.
"But I'm part of a cancer support group where there are teenagers and people who have run marathons.
"It is important to get diagnosed early, because the cancer can get into the blood and the bones.
"I was told that if I'd waited a few months longer, I could have been haemorrhaging and the cancer could've been terminal.
"It still hasn't really sunk in that I've been ill.
"I think my family were more upset than I was.
"But they have been a godsend.
"My husband Danny, daughter Rachel and my granddaughter Holly have helped me so much.
"Cancer changes you and makes you appreciate things more, and I'm thankful for every day, every week and every year that I'm here."