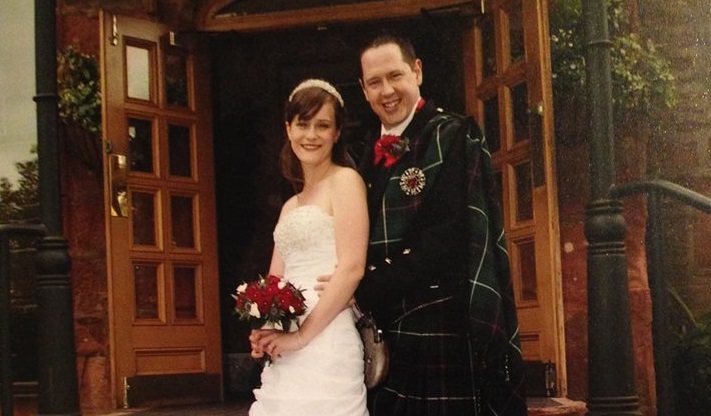 A young mum from Dundee has issued an emotional appeal after losing four rings worth £6,000.
Schoolteacher Louise Jack, from the Fintry area, lost her wedding ring, engagement ring, eternity ring and a special birthday ring in the baby changing area of the Overgate Centre as she changed her 12-week-old son Nairn.
The Fintry Primary School teacher said: "It was completely devastating, I cry every time I think about it, I just want my rings back.
"I only took them off so that I didn't scratch Nairn.
"He is my first child, so I am still getting used to motherhood and he hasn't been very well — I didn't even realise I hadn't picked them up until about 20 minutes later.
"I ran back to the changing area but they were nowhere to be seen.
"The staff at the Overgate were really helpful and looked on the CCTV, but they said that they couldn't see close enough to the baby changing room to see who had gone in and out of it.
"The rings are worth around £6,000, but they are priceless when it comes to sentimental value.
"I know that my engagement ring isn't stocked at jewellers any more, so I wouldn't be able to get a like-for-like replacement.
"My husband, James, has been really supportive — but I am just so upset about it.
"He just says that it doesn't matter but I can't stop crying about it.
"It is one of the most upsetting things that has ever happened to me."
Since losing the rings, Louise has launched an appeal on social media and also been around local pawn shops in the hope that someone will recognise them and contact her.
Louise added: "It would honestly be the best thing ever if they did turn up.
"I have started to lose hope but you never know what can happen.
"They are worth a decent amount of money to whoever has them, but they are worth so much more than that to me. They represent my memories and the best times of my life."
Louise's engagement ring is a crossover platinum band with diamonds set into it.
Her wedding ring and eternity ring are both half platinum and diamond.
Louise's birthday ring is engraved with the message "Happy 25th Birthday".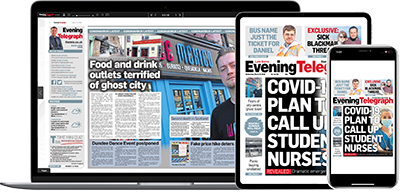 Help support quality local journalism … become a digital subscriber to the Evening Telegraph
For as little as £5.99 a month you can access all of our content, including Premium articles.
Subscribe