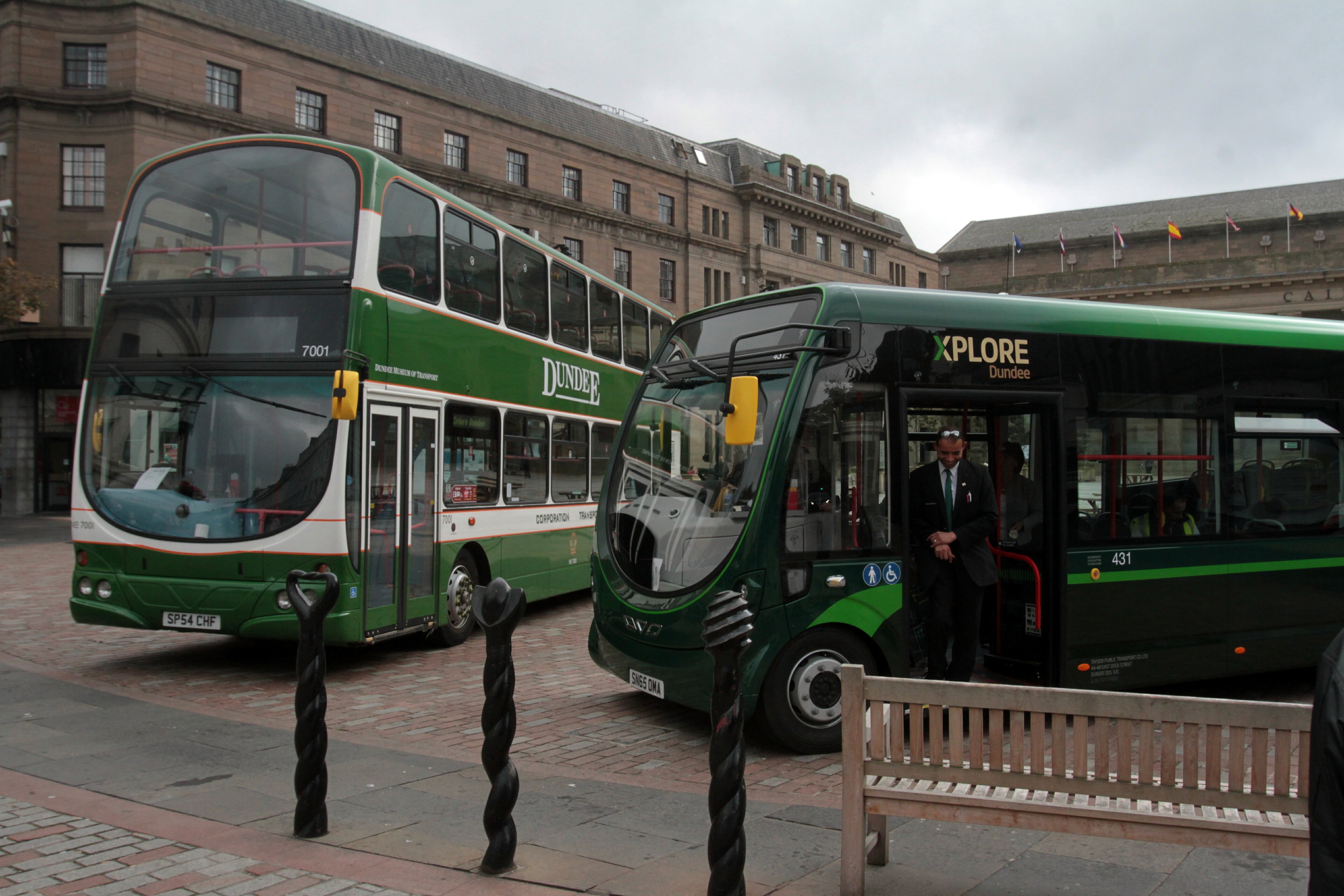 Dundee's buses have been rebranded — and colour-coded for different routes across the city.
National Express Dundee has changed its name to Xplore Dundee, and many of its vehicles now have a new green colour scheme, which was designed in partnership with students from Dundee and Angus College.
It comes as the company prepares to launch a new timetable from Sunday.
Maps have been given an overhaul for each route, showing the fare stages and points of interest for each service — with each route also assigned a colour in an attempt to simplify travelling around the city.
The colours for each route will be present on the tops of vehicles.
More than £1m has been invested in the company's overhaul.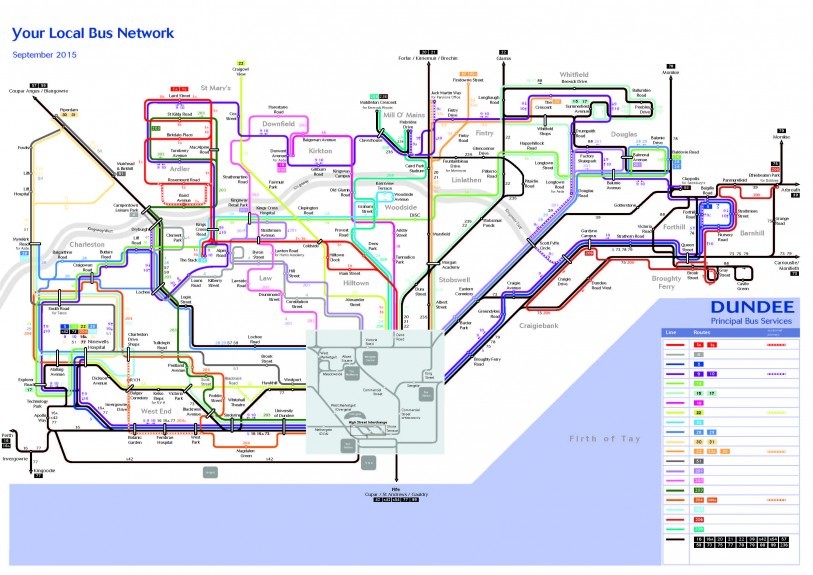 Elsie Turbyne, managing director of Xplore Dundee, said: "This is a fresh new look for our business — it's one we're very proud of and we hope our customers will be, too.
"This is our city and we want to do our bit to ensure Dundee's public transport system is top-class, at a time when our city is growing, developing and looking to the future.
"We recognise we have an important role to play in people's daily lives – we carry them from home, to work, school, family and friends and we're doing our best to ensure that each journey is as easy and enjoyable as possible."
Students Ryan McGinnis, Georgia Gray, Lisa Cavell and Gillian Annandale were involved in the redesign and rebranding.
Ryan said: "It's been surreal seeing our buses travelling around Dundee on a daily basis.
"We've thoroughly enjoyed the entire process, on both a creative and personal level.
"Working with a major client such as National Express has given us invaluable experience and filled us with immense pride, creating something as iconic as the buses for our city.
"We hope that local people enjoy their newly-designed bus service."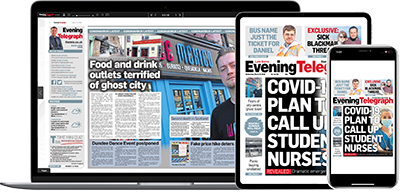 Help support quality local journalism … become a digital subscriber to the Evening Telegraph
Subscribe