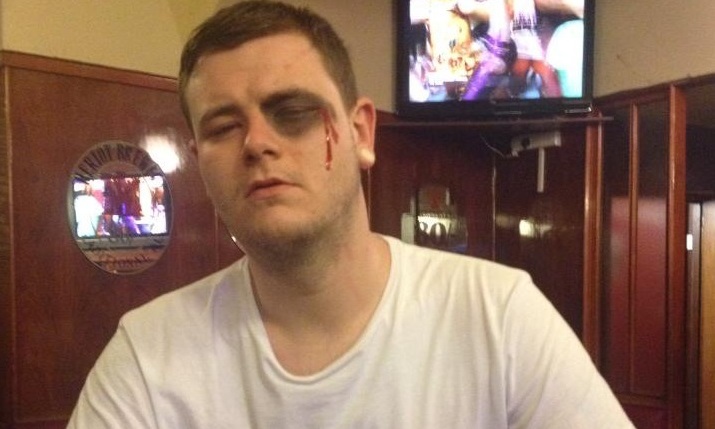 A thug who harassed his own elderly grandmother – leaving her terrified after screaming at her as he demanded cash before blaming her when he got arrested – has been jailed for 18 months.
Stephen Byres twice targeted 69-year-old Lilianna Nicoll at her home.
In the first incident Mrs Nicoll had refused to let him into her home, prompting him to pick up a rock and smash one of her windows.
Then, six months later, Byres turned up at the flat at lunchtime and knocked on the door.
Fiscal depute Nicola Gillespie told Dundee Sheriff Court: "Mrs Nicoll opened the door and he immediately asked her for money.
"She refused him entry and tried to shut the door on him to prevent him access.
"He put his foot in the door and she asked him to leave, saying she wasn't giving him any money.
"Her 77-year-old neighbour came out and the accused's grandmother asked her to phone police.
"She called 999 and officers could hear screaming in the background for some 11 minutes until officers arrived.
"The accused was also repeatedly heard asking her for money.
"Mrs Nicoll was very distressed and seemed relieved that the police had arrived.
"The accused told officers he wanted £10 from his grandmother and he'd leave.
"He made it very clear he wasn't leaving until he got his £10.
"She repeatedly asked police to take him away.
"He was wanted on a warrant and was detained and turned to his grandmother and said if he was arrested it was because of her, and that if he got the jail it was because of her.
"He then became aggressive and struggled with officers and lunged towards her shouting 'this is on you – give me £10.
"His grandmother burst into tears and was clearly distressed."
The court heard that, a week after smashing his grandmother's window, Byres had carried out a robbery on a taxi driver.
He put his hand on John Halliburton's neck and told him he'd slit his throat if he didn't hand over a £10 fare he'd collected earlier.
Byres later walked into a police station and told police "I've got something to get off my chest" before admitting the crime.
Byres, 26, a prisoner at HMP Addiewell, pleaded guilty on indictment to a charge of assaulting and robbing Mr Halliburton at Moncur Crescent, on October 19 last year.
He further admitted a charge of vandalism committed on October 12 last year at his grandmother's address, and behaving in a threatening and abusive manner at the same address on April 28 this year.
Lee Quimseh, defending, said: "He had been living with his grandmother but was asked to leave when she discovered he had a heroin habit.
"He became desperate for money and that's when he did this.
"He knows he caused her great distress and he's ashamed by his behaviour."
Sheriff Lorna Drummond QC jailed Byres for 18 months.
She said: "The robbery must have been a terrifying experience for the taxi driver – it is a violent offence.
"And this must have been a horrifying experience for your grandmother and her elderly neighbours."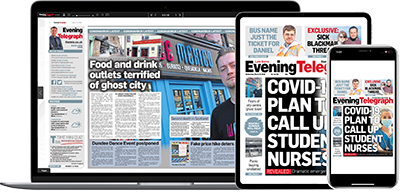 Help support quality local journalism … become a digital subscriber to the Evening Telegraph
Subscribe