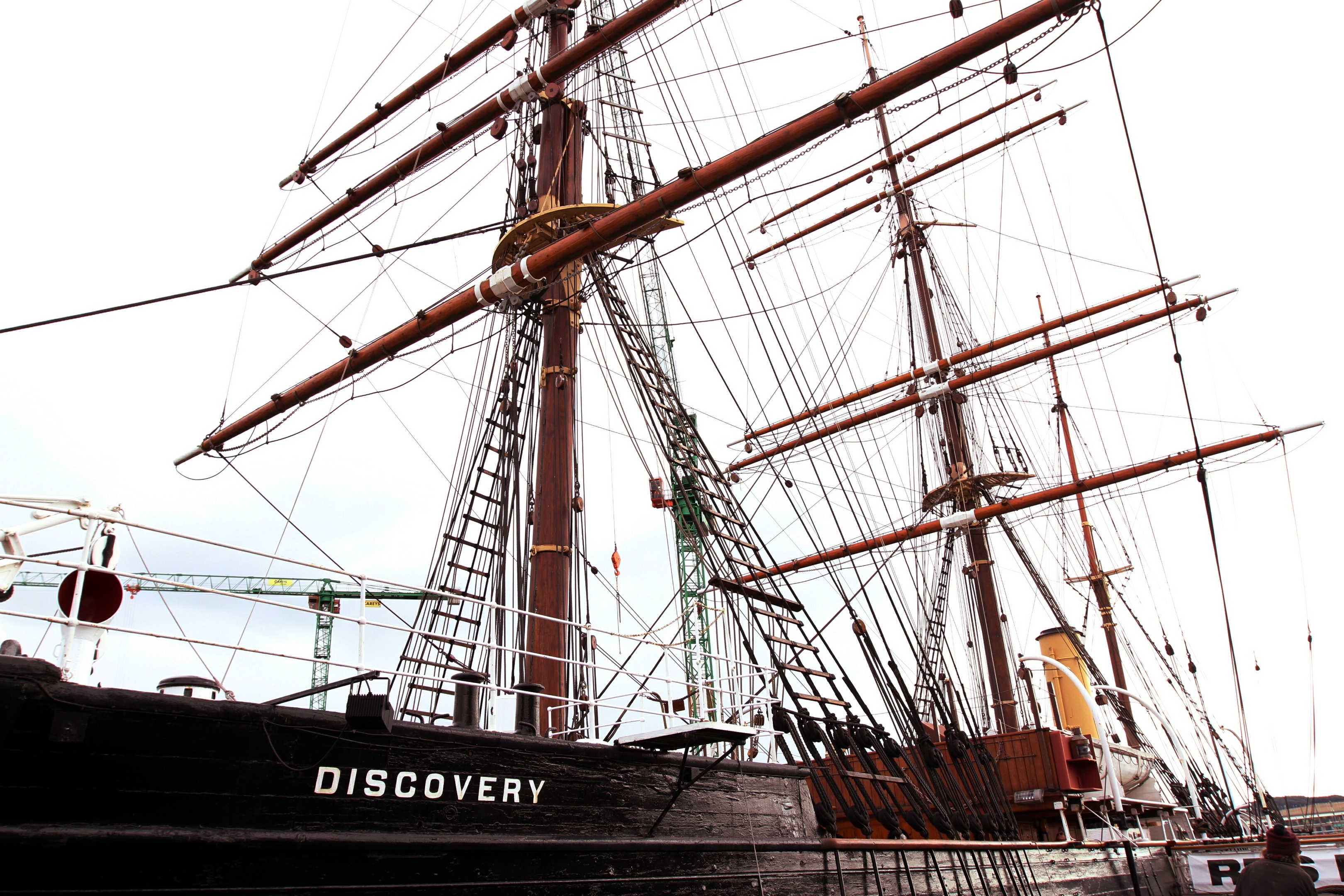 It is one of the best-known landmarks in Dundee.
The RRS Discovery sits in a dry dock on the Waterfront right next to the site of the planned V&A museum.
It offers a glimpse of the city's past alongside its future.
The ship — a research vessel captained by Robert Falcon Scott during an expedition to the Antarctic in 1901 — is undergoing extensive restoration work to fix ageing fittings and correct some of the finer details.
It comes after various visitors to the ship over the years provided new information about how things would have looked throughout its life.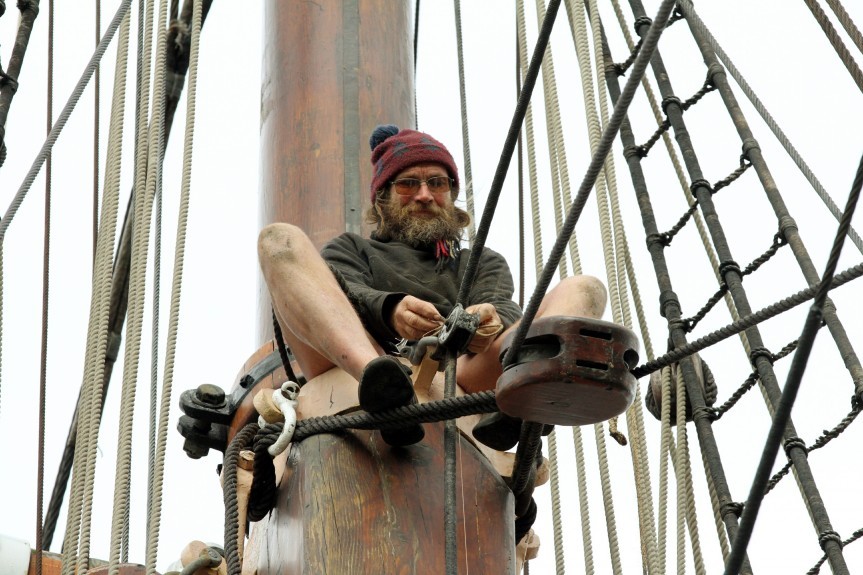 The Tele visited the famous vessel and spoke to Graeme Allan, a self-employed rigger, who has been brought in to undertake much of the work.
He said: "The ship is more than 110 years old and it still has a lot of original parts.
"It is wooden so we are continually having to replace and repair parts, which have been affected by woodworm and dry rot.
"We try to keep her authentic and use traditional methods as often as we can. But we don't have the crew they had back when it was at sea so we sometimes have to use modern techniques."
Mr Allan said the boat looks like it did when it was restored as an oceanographic research ship around 90 years ago.
The rigger added: "Much of the boat is from 1925, however down below there is woodwork which would still be recognisable to Captain Scott."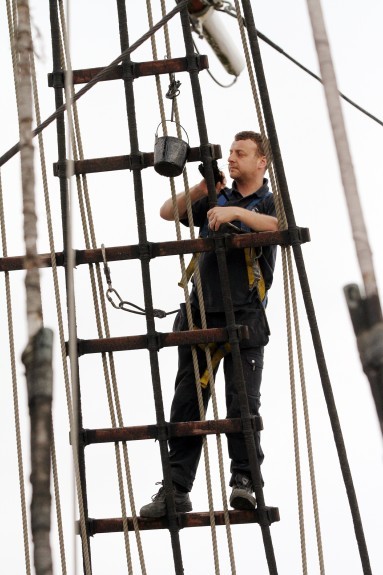 Mr Allan and the two full-time crew, Billy West and Steve Stirling, are carrying out extensive work to the spars and rigging, along with work to the hull.
Spars are lengths of wood used in masts and other areas, while rigging is the network of ropes and cables used to support the boat.
The rigger said: "One of the things we have been doing is realigning the main mast. It has been leaning forward a bit so we have been working on getting it more upright.
"The last time work like this was done was nearly 30 years ago, and there are miles of wire to inspect and replace, which can be difficult because not many places manufacture it any more.
"It's the same with the spars. You can't pick it off the shelf from Jewson.
"We also get quite a few people coming aboard who had been in contact with her when she was in use by the Sea Scouts in London.
"We listen to them with interest and picked up wee bits of information about how the ship looked.
"We now know that the current look is not quite accurate.
"There was not as much yellow paint, the varnish was a different shade and there was more white paint, so we will be working on those finer details to make sure things are as accurate to 1925 as possible."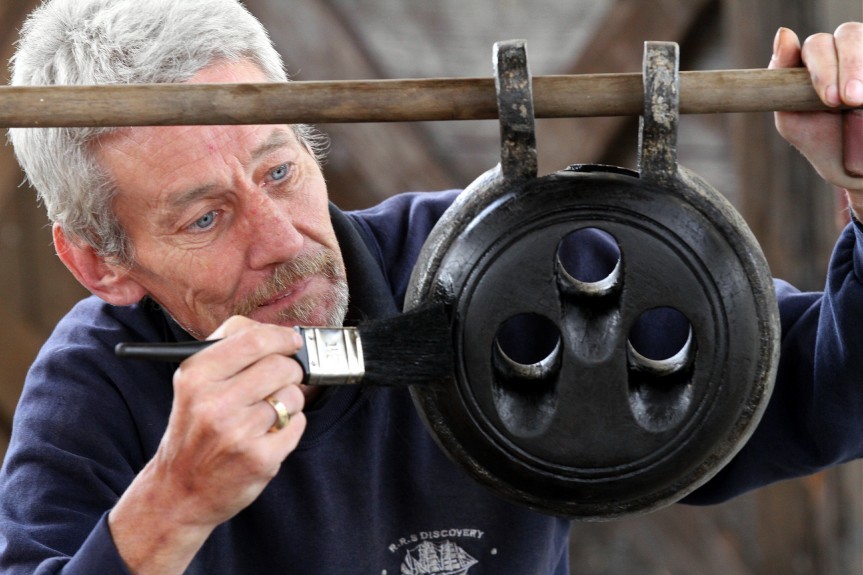 Mr Allan said this summer's poor weather has hindered progress on the improvements, adding: "All the work is required to be done in the dry.
"Even a few drops of rain would destroy a varnish job.
"I've lost about 10 days' work in the last month and the crew say they have probably lost one day out of every two this summer.
"Another issue causing delays is the fact that she is so solidly built, it is unusually difficult to repair.
"Everything is big and heavy and there is so much wood.
"The bottom section of the main mast is about 80ft alone.
"We were held up a bit by the V&A work going on next door. They have been great and it was purely due to the scale of the work on their site that made it impossible for us to work."
Mr Allan said the work is expected to cost around £25,000, although that could go up in coming years.
He added: "I think there will be significant work going on for the next three or four years."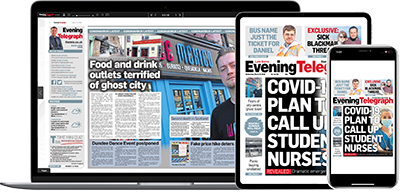 Help support quality local journalism … become a digital subscriber to the Evening Telegraph
Subscribe