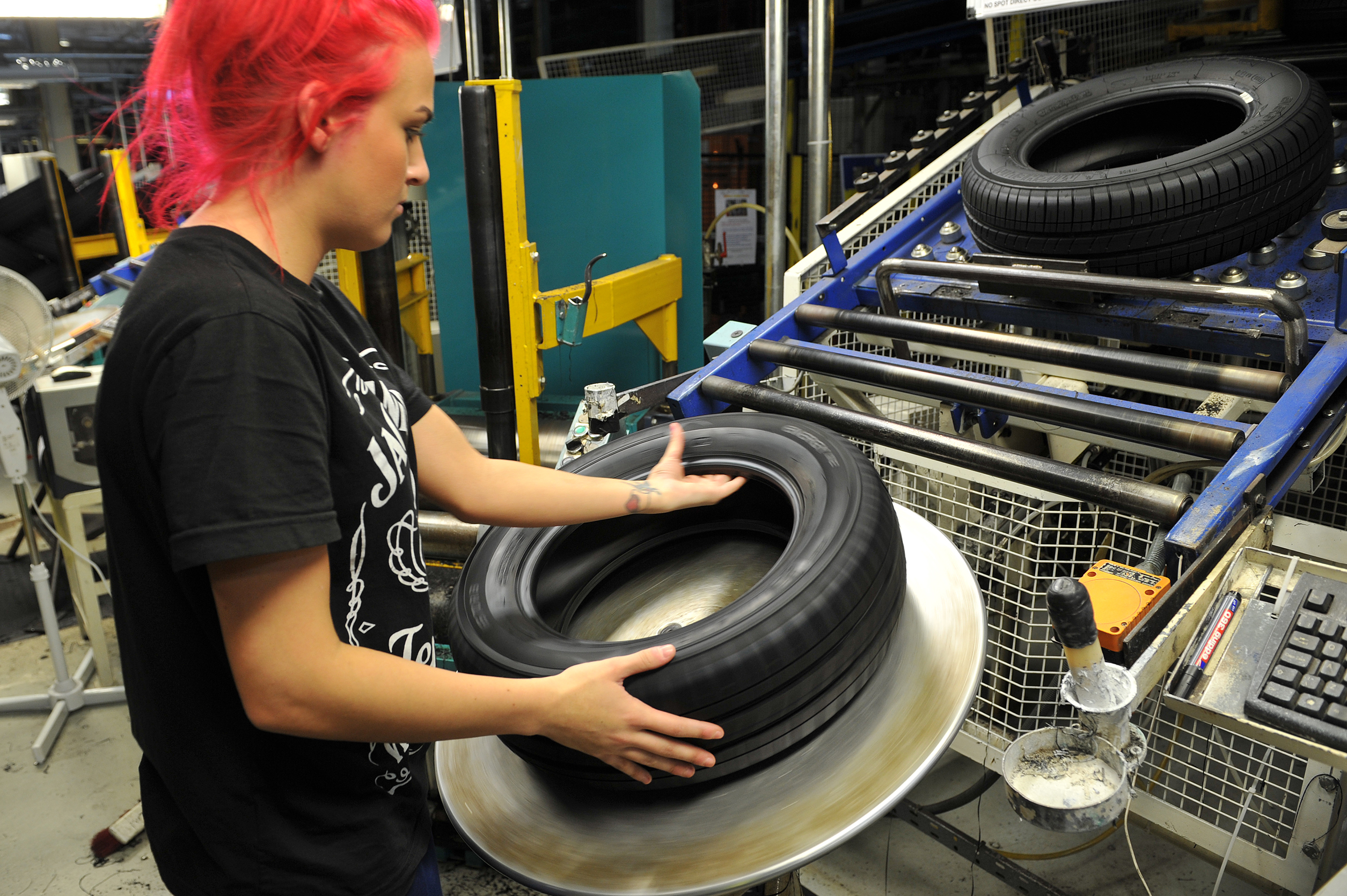 Just like their tyres, Michelin keep rolling on.
They never seem to bang a big drum about themselves — they just get their head down and get on with the job.
That's how they arrived in Dundee. At the start of the 1970s, a small, discreet team from France toured potential sites for a new plant — it nearly went to Ulster —and they settled on farmland near Baldovie.
The land was bought for a princely £157,400, and the building of the £4 million plant began.
In 1971 the first 20 apprentices were hired, and more would follow as an advance party of 60 men in the management/technical production group were sent to training at Michelin facilities in Stoke and three sites in France.
And straight away the Dundonians showed their mettle; the moment the first group arrived in Stoke they formed a football team and beat their Midlands counterparts eight times in a row!
For the city's time-served engineers and craftsmen, Michelin offered a superb future, and the facility instantly became one of Dundee's major industrial employers, alongside NCR and Timex.
The first tyre was produced on November 6 1972 and, within just four years of opening its doors, they'd chalked up the five millionth — and among the workers back in the 1970s was a young George Galloway, who went on, of course, to be an MP.
Factory capacity was increased in 1978, and innovations in the industry became part of the Michelin ethos, with the revolutionary run-flat tyre being produced in 1983.
An operation the size of Michelin is always going to have ups and downs. Even before it opened, civic heads rolled their eyes in dismay when some people complained that a tyre factory would smell and, yes, there have been industrial disputes down through the years, but Michelin always managed to steer a careful course.
For example, when global revenue fell in 2009, Michelin cut hours and production rather than lay off any of the 800 staff.
They've established a range of sports teams, have their own fire brigade and set up a successful social club that brings families into the firm's fold.
Today, the Dundee factory manufactures more than seven million car tyres, an astonishing figure, and employs just under 1,000 people.
The Dundee plant is the only tyre factory in the whole country, and did its bit to go green by installing its own wind turbines to help reduce the facility's environmental impact and energy bills.
And if anyone ever underestimates the quality of today's Scottish worker, it's worth pointing out that Dundee now ranks among the top facilities under Michelin's three key performance indicators — safety, quality and production performance.
They celebrated their 40th anniversary three years ago and then, after the party, just got their heads down and got on with the job again.
The firm now plans a major modernisation of its plant. In March, the city council approved plans to erect new storage, process, production and office extensions to the south and west of the Baldovie site.
Announcing the expansion, factory manager John Reid said: "It is our ambition to repay that approval with a successful, long-term commitment to the area.
"This project represents a key part of a strategy to further improve the competitive performance of the Dundee factory.
"We can now start working up detailed proposals to help secure the funding we need."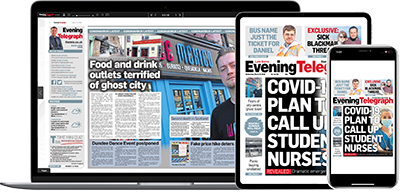 Help support quality local journalism … become a digital subscriber to the Evening Telegraph
Subscribe