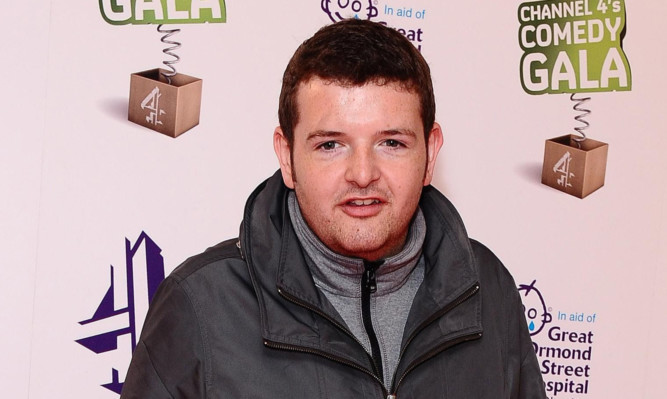 The former owner of a Tayside comedy club has recalled the time a fresh-faced 16-year-old performed at his venue — and went on to become one of the biggest stars of the stand-up scene.
Kevin Bridges' appearances in Dundee and Perth 13 years ago were among his earliest gigs, and he returns to Dundee this weekend to begin a run of five shows at the Caird Hall.
Back in the early 2000s, Perth's Whispers nightclub compere Bruce Fummey had been successful in bringing a host of comics to his nights in the two cities — with Fat Sam's the venue in Dundee.
But Bruce knew when he brought Bridges to Perth that the teenager was "a wee bit special".
He told punters at the time: "This kid is really good. You'll soon see what I'm talking about."
Sharing the stage with him that night was fellow Scots comedian Frankie Boyle.
Dave Ryan, owner of Whispers at the time, has told how Bridges' Perth gig was relatively low key.
He said: "Because Kevin was only 16, we had to get dispensation from the licensing board to put him on.
"I recall we gave Frankie Boyle £50 because he was reasonably well established, and we gave Kevin's dad £20 for petrol money.
"Imagine that, £20 for Kevin Bridges.
"You can add a good few noughts to that now."
Bruce quickly booked Kevin to return — with one gig being a comedy competition.
Dave said: "I was a judge and Kevin, still only 16, won the event, beating two more experienced comics.
"His repertoire was totally different to what I had heard the previous time, but the result was still the same — 20 minutes of side-splitting laughter.
"As Kevin was gigging at Fat Sam's the next night, there was no point in him going back to Glasgow, so it was my good self who drove Kevin to Bruce's house, where he was staying the night.
"The next time I saw him, he was starring in a TV comedy show and now he's playing the really big gigs.
"I just wonder, when he treads the boards at the Caird Hall, if he will hark back to his gigs at Fatties and Whispers, two places where it all began for him."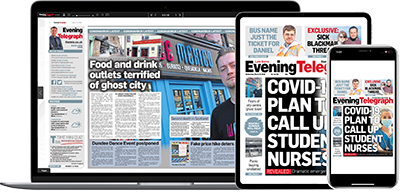 Help support quality local journalism … become a digital subscriber to the Evening Telegraph
For as little as £5.99 a month you can access all of our content, including Premium articles.
Subscribe