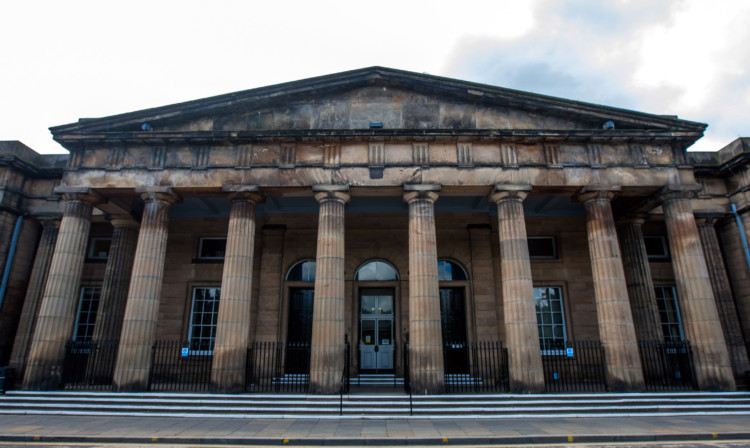 The 76-year-old leader of a professional shoplifting gang claimed he led family members on the thieving expeditions because it gave him a thrill.
George Keen armed himself with pliers while his daughter stuffed a heavy duty magnet in her bra so they could remove security tags while robbing a string of stores.
Keen was banned from driving for six months today after a sheriff heard how he used his car to drive his daughter on the shoplifting escapades.
He was also fined £1,200 while his daughter Lesley Whyte, 50, was ordered to carry out 180 hours unpaid work and pay pounds compensation.
Sheriff Lindsay Foulis said: "To an extent it beggars belief that someone aged 76, with apparently no record, would get involved in this behaviour, which was clearly not simply opportunistic thefts.
"I do consider it appropriate to disqualify you. Clearly you were the means whereby you and your daughter came to Perth to carry out this criminal conduct."
Keen, who admitted having a £1,300 a month pension and £10,000 cash in the bank, argued he should not be banned because he needed to drive to pursue his market gardening hobby.
Fiscal depute Bill Kermode told Perth Sheriff Court: "He was found in possession of a pair of pliers and there was a heavy duty magnet found within her bra. They were for taking tags off."
The duo were detained in Debenhams and a survey of CCTV footage discovered they had been robbing Perth shops for months.
Keen and Whyte admitted being responsible for seven shoplifting offences over several months.
He and Whyte – who has convictions for nearly 20 previous shoplifting offences across Scotland – admitted seven charges each between October last year and March.
Solicitor Billy Boyle, defending, said: "This is out of kilter from what you would normally expect of a 76-year-old man. The offence was a bit more than just casual shoplifting.
"His position is that, having done it once, he felt the thrill of it to be exciting." He complained that Keen's coverage in the press was "the modern day version of being put in the stocks."
Keen and Whyte started their shoplifting spree by stealing a quantity of perfume from Debenhams on Perth High Street on October 25 2014.
They returned to the store on March 14 and carried out an identical crime before returning to Perth a week later and targeting five other stores in a day.
Keen, from Larchfield Gardens, and Whyte, St Leonard Terrace, all Dundee, stole a pair of jeans and a top from River Island in the St John's Shopping Centre.
They stole a quantity of groceries from Poundland and a variety of items from Claire's Accessories within the same shopping centre.
They also stole a pair of tights and a pair of shoes from Primark on the High Street, before taking a £459 kimono from Loretta's Collections in Murray Street.
Whyte has shoplifting convictions dating back to 1998 and has had cases dealt with in Dundee, Kirkcaldy and Stirling. The duo hurled foul-mouthed abuse at members of the press and tried to hide their faces as they left court.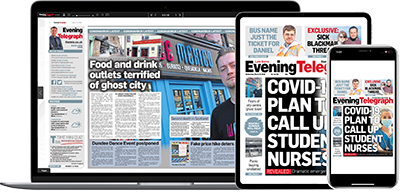 Help support quality local journalism … become a digital subscriber to the Evening Telegraph
For as little as £5.99 a month you can access all of our content, including Premium articles.
Subscribe