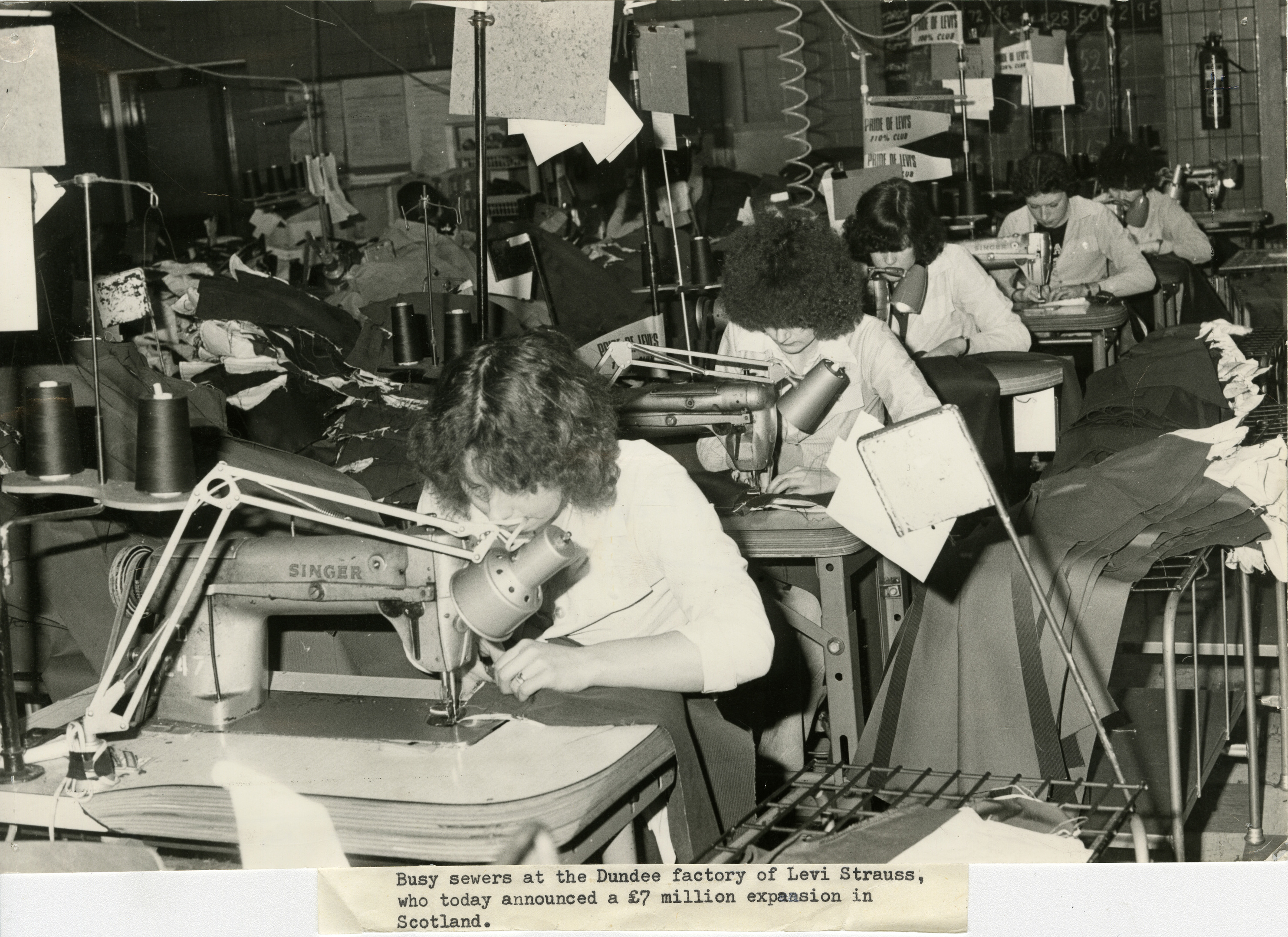 For decades it was one of the biggest employers in Dundee.
The workforce was primarily female and they earned a reputation for being amongst the hardest-working in the country, and when they clocked-off, no one partied like a Levi's girl.
The US-based jeans company came to Dundee in 1972 and rapidly expanded, building a 55,000 sq ft facility in Kilspindie Road.
At its height, nearly 700 people worked there, and a million pairs of jeans were leaving the plant every week. The company enjoyed great relations with the local community, with the workers raising thousands of pounds for local charities with a myriad of events and fundraisers.
But fortunes waned and, as was so often the case, the product could be made cheaper elsewhere, so the Dundee factory wound down and closed in 2002.
But through it all there was no bitterness, no recriminations and, unlike some industries, the loss of Levi's left only fond memories.
One woman with those memories is Donna Cuthbert, from Whitfield, who joined in the firm in 1981, at the age of 23.
"Through a friend I got a job as a machinist, and the first thing that struck me was the speed at which you had to work. It was phenomenal," said Donna, 55.
"You were trained up to work in the various sections and, for example, say I was doing the back pockets and Levi's label, I'd get a bundle of 120 labels. You had to stitch them on as fast and perfectly as possible.
"You'd be expected to get through 120 bundles during your shift – the more you worked, the more money you got
"With a factory full of women there were, naturally, tensions and falling outs and, if my time at Levi's taught me anything, it was to stand up for myself."
A factory of machinists going hell-for-leather was going to have the odd drama, as Donna well remembers.
"I was a first-aider and sometimes it could be a little horrific; the machine that stamped the copper rivets into the pockets of a pair of Levi's could easily go through your hand," she said.
"People were often stitching their own fingers. A mechanic would come and separate the needle from the machine, and then the unfortunate girl would be taken off to Ninewells with the needle and thread still through her finger."
Linda Davidson, 50, was an 18-year-old St Mary's girl when she joined Levi's in 1981.
She said: "We had two Levi's nights every year for those with good attendance — you were only allowed two days off in a six-month period — and the meal and all the drinks were free.
"Work finished at lunchtime on Friday, and there would be this long line of taxis for everyone going straight down to the town — these young girls with their specially shortened overalls. I made friends there I have to this day — people I go on holiday with and keep in touch with.
"I have so many fond memories of Levi's and the people. If it was still open, I'd still be there.
"I remember when we were told it was closing. It was a Wednesday in January and the union reps came onto the loudspeaker with the news.
"Off we went that night — a crowd of us went out on the drink, meeting in the Ladywell Tavern singing 'we've no' got a job!'
"We had to finish the remainder of the work by April, and then that would be it. We were in great spirits, but when I left that day I cried."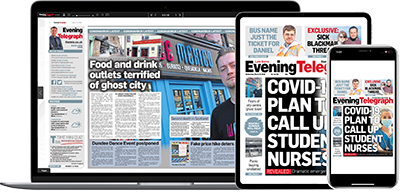 Help support quality local journalism … become a digital subscriber to the Evening Telegraph
Subscribe