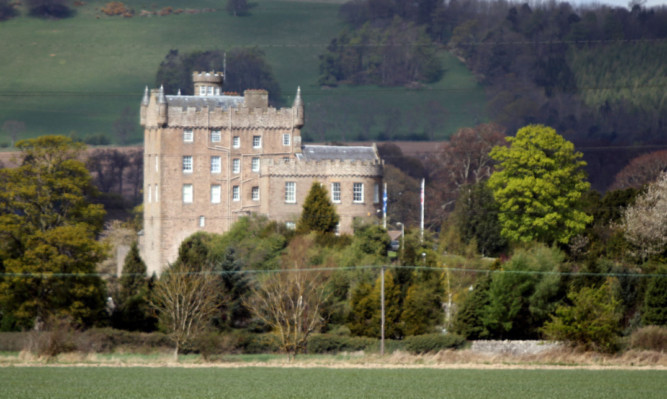 A drug dealer was awarded £1,500 in compensation — after a bin lid fell on his hand at a Tayside jail.
Prisoner Alan McAuley and another inmate used a mop handle to prop the bin open while they were carrying out cleaning duties at Castle Huntly open prison.
McAuley, who was 44 at the time, claimed he was left with a sore wrist for three months and had trouble handling cutlery after the lid fell on his hand while he was throwing rubbish away.
He originally sued the Scottish Prison Service for £10,000, but was awarded the reduced sum.
A hearing at Perth Sheriff Court was told that bosses installed an industrial skip with front opening plastic doors at the prison after the accident.
McAuley, from Coatbridge, Lanarkshire, was serving a sentence of four years and nine months after being convicted for having a large stash of cocaine in his taxi.
He suffered no long-term damage as a result of the prison incident.
The details came to light as new figures revealed that prison bosses have forked out thousands of pounds to prisoners in Tayside over the last three years in compensation — mainly after losing or damaging their belongings.
Since 2012/13, the Scottish Prison Service has made 82 compensation payments for lost or damaged property — totalling £2,110 — to lags serving sentences at Perth Prison and Castle Huntly.
A 31-year-old long-term prisoner at Perth received compensation of just 92p in July 2013 after his property was damaged or went missing.
Last year had the highest total payouts of the last three years.
The majority of payments — 70 in total — were made to convicts at Perth with 13 made at Castle Huntly.
The figures, released by the Scottish Prison Service under the Freedom of Information Act, also showed that 10 prisoners serving life sentences have been paid compensation ranging from £8 to £50.
The exact details of what items of property were lost or damaged have not been revealed.
A spokeswoman for the Scottish Prison Service said: "The SPS recognises that where there is sufficient evidence that the belongings of those in our care have been lost or damaged, that appropriate compensation should be paid.
"It would be inappropriate to comment on individual claims."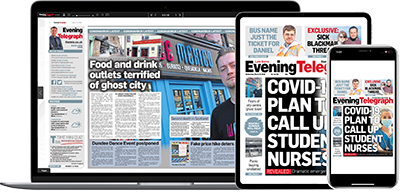 Help support quality local journalism … become a digital subscriber to the Evening Telegraph
For as little as £5.99 a month you can access all of our content, including Premium articles.
Subscribe