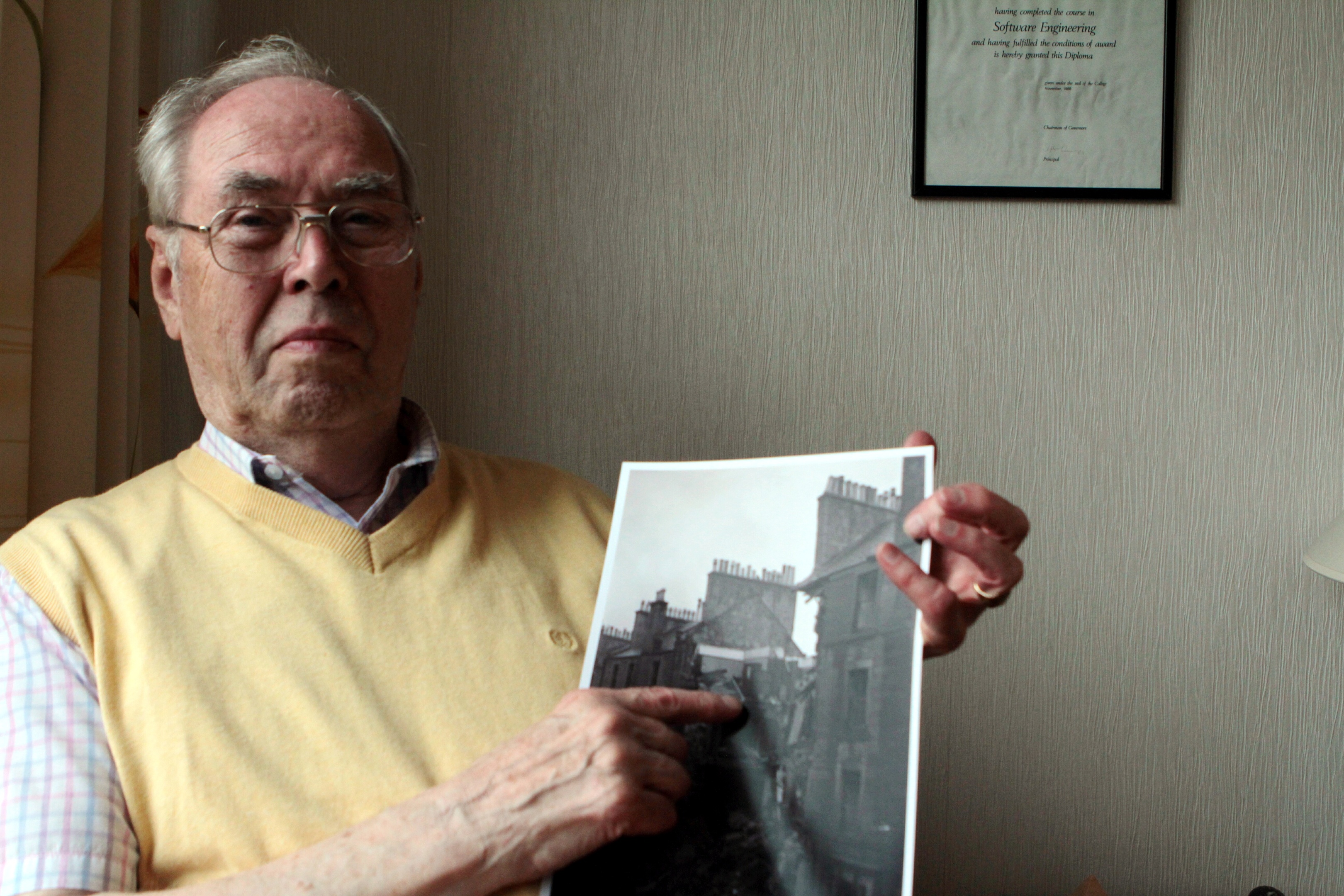 "That's it, up on the left there, that was my home."
George Wilmott points at a newly discovered black and white photograph and suddenly, for him, it's 1940 again — and a German bomb has been dropped on his home.
The picture shows a bomb-blasted tenement in Rosefield Street and was unearthed as the Evening Telegraph prepared an article on the Battle of Britain.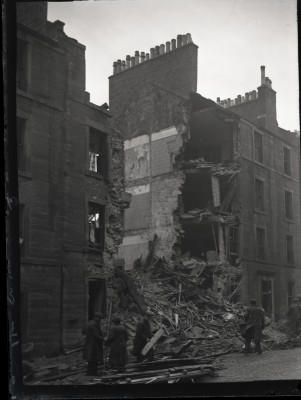 George, 79, was four years old when a German raider dropped a stick of four high-explosive bombs on Dundee on the night of November 5 1940 — killing two people and demolishing a chunk of Rosefield Street.
"I lived on the top floor with my dad, mum and sister Dot," he said. "My elder brothers were away at the war. My dad was in the Auxilliary Fire Service, so he was out on duty and my sister was at the cinema. I remember it so clearly.
"My mum was always very organised, very sensible. I'd been made to memorise my medical registration number in case of emergencies. I'd also been taught that every night I had to roll all my clothes into a tight bundle and place them next to my bed.
"So there I was, sitting in front of the fire when the first bomb came down near the picture house. The second landed near the electricity generating station and the third hit us."
The bomb plunged to the ground floor, instantly killing one lady — Mrs Mary Lain — who was thrown right out of the building.
She had five sons, Arthur, Harry, John, Albert and Tom, who were apparently all fighting in the war when the bombing occurred.
She also had daughter, Rita.
One son Arthur, was killed in the war and Albert was captured and held as a PoW for some years.
A man's body was found in the rubble the next day.
George's dad, Thomas, a First World War veteran, was serving at a fire station on the Perth Road.
His crew were among the first on the scene — and the first people he had to rescue were his own family.
"My dad came and got us," said George. "All the pictures show the building after it had collapsed, but it stood for long enough for us to get out.
"Dad said 'it's cracking' as we made our way down the close. But then my mum remembered a tin box that had all the insurance documents so she went back up and got it."
George estimates around 20 people lived in the block, so the casualties were mercifully light. Shocked residents congregated on Blackness Road as fire and rescue services searched the wrecked tenement.
And if anyone thought that Blitz-hit Britain had an efficient system for looking after those made suddenly homeless, you'd be wrong.
The family were essentially left to their own devices.
"Fortunately my mum knew a lady at the top of Ure Street and we moved into her attic for the time being," recalls George.
"Then we got another attic on Hawkhill opposite the Princess Cinema and we were there for a long time. A miserable Christmas indeed."
The family were ultimately re-housed at a new house in Fyffe Street and while the war left little George alone, his big brothers, Tom and John, had more to deal with.
Tom served in Europe with the Fife & Forfar Yeomanry and John was in North Africa with the Royal Tank Regiment.
He was badly burned when his tank was hit the night before El Alamein. They both made it home.
George went on to have a successful career in the jute business in India and Pakistan — until his family was evacuated during the Indo-Pakistani war of 1965 — and in the food industry back in Dundee. He is now retired and living in Monifieth with wife, Nan.
The Rosefield bomb-site was cleared but not rebuilt until the 1960s. The replacement buildings are still standing today.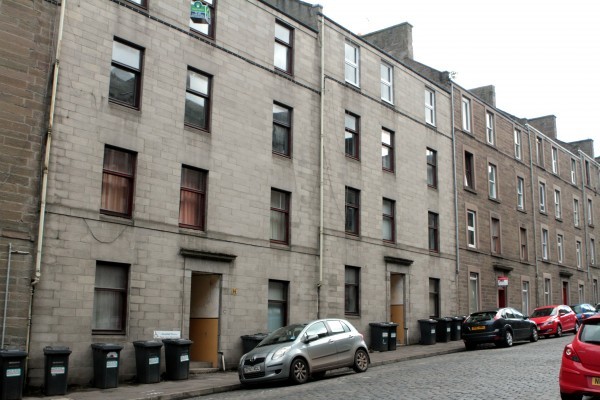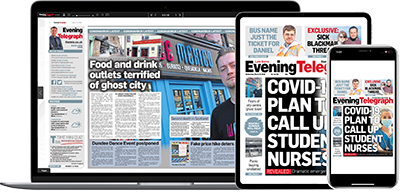 Help support quality local journalism … become a digital subscriber to the Evening Telegraph
Subscribe