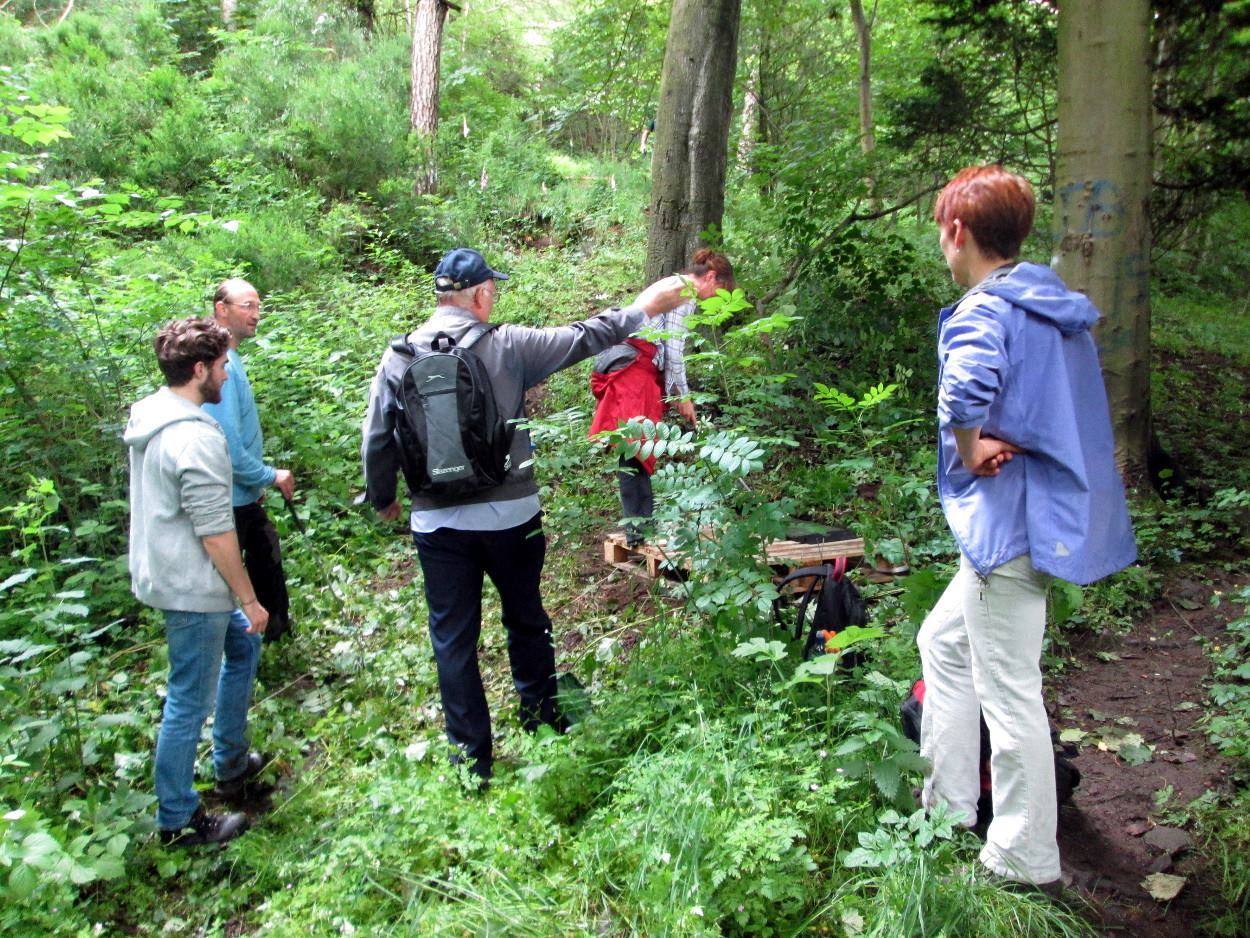 Highly toxic giant hogweed, growing up to 10ft in some locations, is causing concern at several areas throughout Dundee.
In particular, it is appearing at various spots along the Dighty Burn, stretching right from Finlathen to Monifieth.
And now city conservationists are taking the matter into their own hands in a bid to get rid of the dangerous plant, which has been known to burn flesh if touched.
The Dighty Connect Conservation Group has undertaken a giant hogweed survey along the banks of Dighty.
It has revealed disturbing results and in some areas, including the Fintry side of the Dighty, the hogweed has grown up to 10ft.
A spokeswoman for the group said the survey was carried out from the metal bridge, at the edge of Fairfield Park, to the bridge on Pitkerro Road, near the entrance to Finlathen Park.
It revealed there was a tremendous amount of giant hogweed at the metal bridge itself. It was also seen growing along the ancient wall fragments of what was once Pitkerro Mill.
The spokeswoman said: "Three Dighty conservation volunteers, armed with maps and cameras, went off and did an all-day giant hogweed survey.
"They plotted and recorded giant hogweed hot spots, from the Sainsbury's bridge end of the Dighty Burn to Drumgeith Bridge and Fairfield Park. It also took in parts of Drumgeith Park."
She said the findings were handed over to Dundee City Council.
The spokeswoman for the conservation group said anyone coming across hogweed should leave it alone.
She added: "If you see this plant, leave it alone as the sap burns if it comes into contact with human flesh.
"There are some pretty horrific photos of young children, who have been burned badly touching and playing with the giant stalks of some hogweed.
"If you see it — leave it. If you do brush past or accidently touch it, wash the affected area thoroughly with soap and cold water as soon as possible."
Councillor for the north east Brian Gordon said giant hogweed has been a problem at the Dighty for a long time.
He added: "Now that I've been made aware that it is causing problems again this year, I'll write to the council's environment department asking them to take a look at the area."
A Dundee Council spokeswoman said all reports of giant hogweed are taken seriously, adding: "The control of giant hogweed is the responsibility of the land owner.
"It's vital that local authorities and other land owners work together to contain and reduce the spread of this non-native, invasive and toxic plant."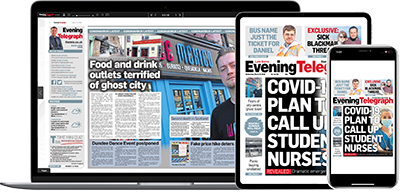 Help support quality local journalism … become a digital subscriber to the Evening Telegraph
Subscribe