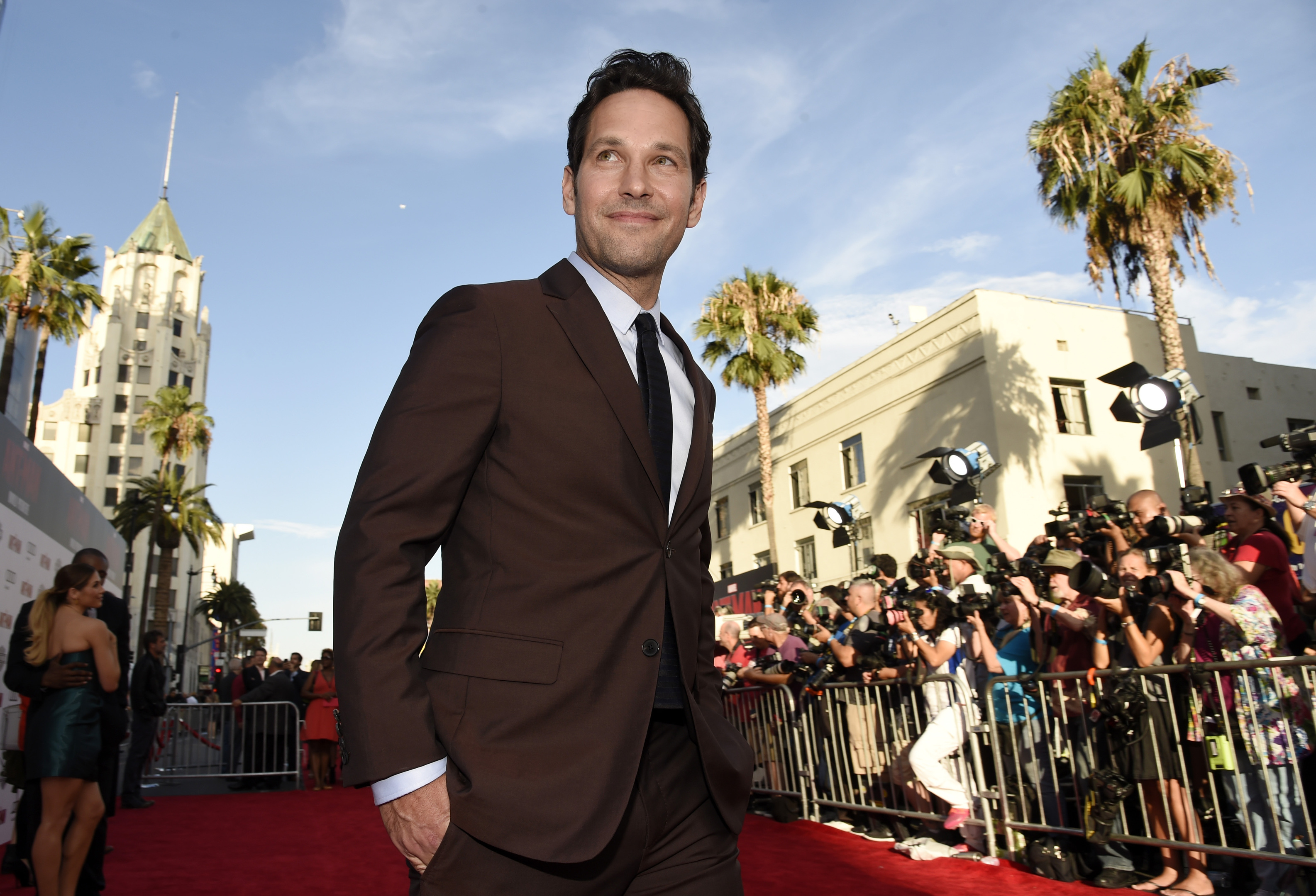 Ant-Man star Paul Rudd today revealed how he preferred British comics to their American counterparts.
The 46-year-old actor, whose parents are originally from London before they moved to the US, admitted his English relatives converted him to publications like The Beano and The Dandy.
Rudd said: "I had comics and I had some Marvel comics, but I was a casual reader. For a while, I was into The Hulk, primarily because of the television show, and so I read some of the superhero comics and some of the Marvel comics.
"I read more English comics actually. My aunt would send me these comics from here, called Beano and Dandy, and I grew up with those characters – Roger The Dodger and stuff like that – so I probably read more of those than Marvel comics."
Rudd, who plays petty thief Scott Lang and his Ant-Man superhero alter-ego in Marvel's new superhero blockbuster, also revealed how he spent a "miserable" year preparing for the physical aspects of his role.
"I didn't do anything fun for a year," he said. "I ate no carbs and no sugar. I basically made health and fitness the focus of my day for a long time.
"I would work out with a trainer, I was eating protein and vegetables and I was eating at very specific times of the day. I didn't drink any alcohol and I was miserable to be around for about a year."
The actor added: "I liked it. I enjoyed having the focus. I knew I was going to be held accountable so that made it a little easier, but I'd never done anything like that before to that extreme, and having the majority of my day built around that instead of making fitness something I tried to work in on the side while I went about my day was really kind of great.
"I woke up very early in the morning, I felt really good, I had lots of energy and it helped me get into the mindset of this character. I thought, 'If I am in really good shape, I would feel less of an impostor in this role'."
Director Peyton Reed praised the film's British writers Edgar Wright and Joe Cornish, who wrote the initial drafts of the script. Wright was also due to direct the movie, until he stepped down in May 2014, citing creative differences.
Reed and Adam McKay took over writing duties, although both Wright and Cornish retain screenwriting credits on the film.
"None of us would be here, and there might not even be an Ant-Man movie without Edgar and Joe," Reed, 51, said.
"The idea to make it a heist structure was all Edgar and Joe, the idea of Hank Pym and Scott Lang as mentor and pupil was theirs, and the movie which all drives towards a third act where the big battle between the good guy and the bad guy takes place in a little girl's bedroom was always there from the beginning. I stand by the fact that I think it's genius, I love it."
Michael Douglas, Michael Pena and Evangeline Lilly also star in Ant-Man, which opens in UK cinemas on July 17.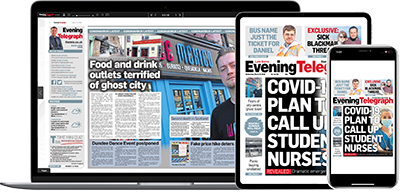 Help support quality local journalism … become a digital subscriber to the Evening Telegraph
Subscribe