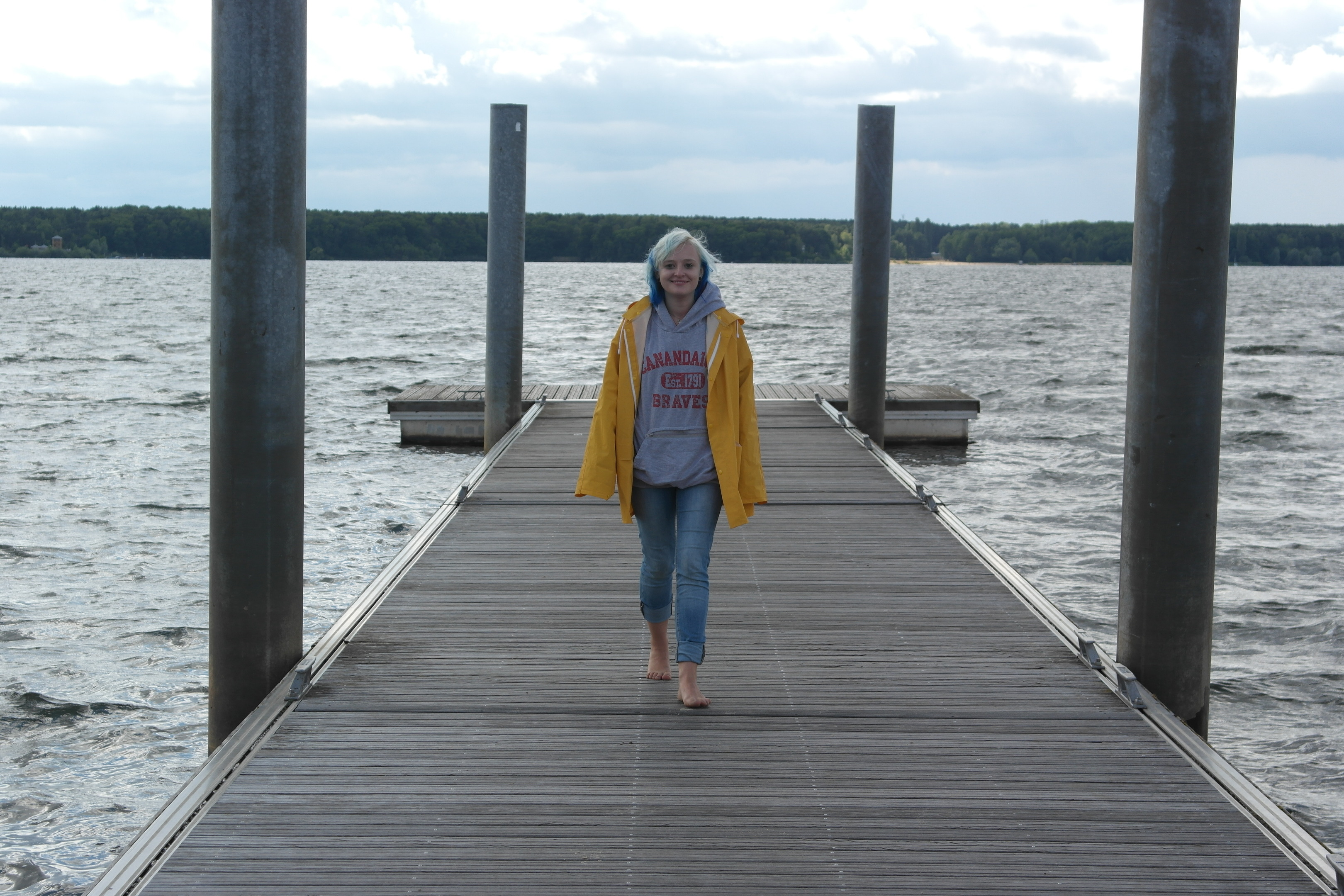 A young woman from Dundee put her heart and sole into a bizarre charity fundraiser — which saw her go on a tour of Europe in her bare feet.
Tina Reuter began her 50-day shoe-less challenge last month, taking to the streets of Dundee without any footwear and painting the faces and names of sponsors on to her feet to raise funds for Kenyan Orphan Project (KOP).
She aimed to raise £1,000 for the charity, which works to eradicate poverty in Africa.
The 22-year-old community learning and development student's journey took her all the way to France and Germany before she reached her fundraising goal.
And no such visit would be complete without selfies in front of the Eiffel Tower and Disneyland.
Tina said: "I feel great. I am very proud of myself because when I got to Germany, I didn't have regular internet and it was hard to keep people posted about my progress and for them to donate online.
"Everything just fell into place and I ended up getting so much support from people who had watched my videos on YouTube or seen my updates on Facebook.
"There were people in Germany who had heard of me only because someone they knew had told them about what I was doing — that was pretty cool.
"I am actually £90 over my target now which is absolutely amazing.
"The challenge did have a lot of pressure that came with it — I had to keep everyone updated and asking for donations.
"I am shocked and surprised at just how supportive people were."
Tina initially thought that the cold Scottish weather would be the most difficult climate to deal with, but she soon learned the hot weather wreaked havoc on the soles of her feet.
She added: "The hardest part of the whole challenge was one of the days that I spent in Paris.
"It was so hot and the asphalt burned my feet. I was standing waiting in line for more than an hour to get into the Louvre with nothing on my feet.
"I even managed to get blisters in between my toes — by the end of the day my feet were completely scorched and even after being soaked for half an hour they were still black.
"The weather was beautiful in Germany — there were so many people wearing sandals as it was so nice that I just became part of a group even though I had nothing on my feet.
"One of the things I learned was just how quickly your feet actually adapt to the situation. Now I get up in the morning and I don't even think about putting on my shoes. I started thinking about how we take little things for granted and assume that things are necessary that really aren't at all.
"You really get an idea of the stuff that some people in the world go through — they don't have the luxuries we have.
"I actually love being barefoot and I am really proud to be a volunteer and of the money I have raised.
"It's nice to think that you can make a difference to people's lives."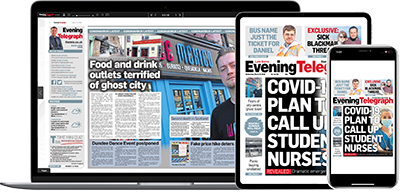 Help support quality local journalism … become a digital subscriber to the Evening Telegraph
For as little as £5.99 a month you can access all of our content, including Premium articles.
Subscribe