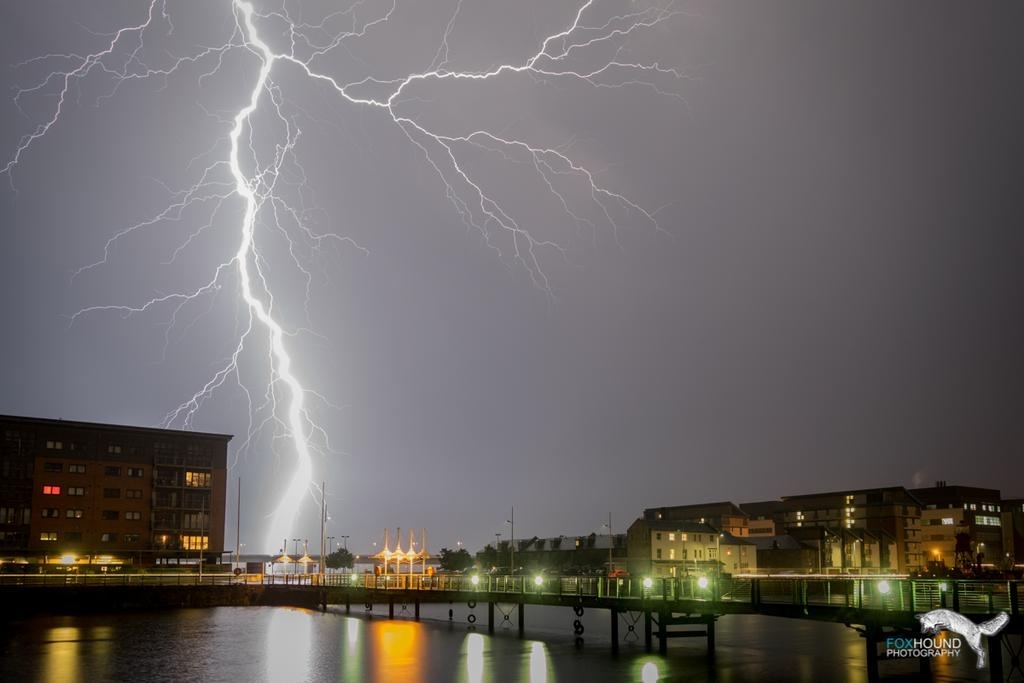 Well, the bad weather was much predicted and when it finally arrived it didn't disappoint.
Thunder, lightning and torrential rain hit Dundee and the surrounding areas in the early hours of today.
Weather experts had said the conditions were due to strike yesterday afternoon but while other parts of Tayside heard rumbles of thunder nothing of substance hit the City of Discovery.
That was until the early hours when social media became alive with pictures and videos of the storm. This map shows the number of tweets increasing as the thunderstorm hit the area.
'
Ruth Gordon, captured these impressive images in Monifieth.
This photo was taken of City Road in Dundee.
https://twitter.com/neilwroy/status/616508288243470336/photo/1
This incredible video was shot in Dundee in the early hours of today.
https://www.youtube.com/watch?v=0ZWaTpCD8c4
Paul Morgan was out with his camera and got some video in Monifieth.
And reader Sam Robertson took this brilliant picture of a lightning flash above Monifieth at 2am.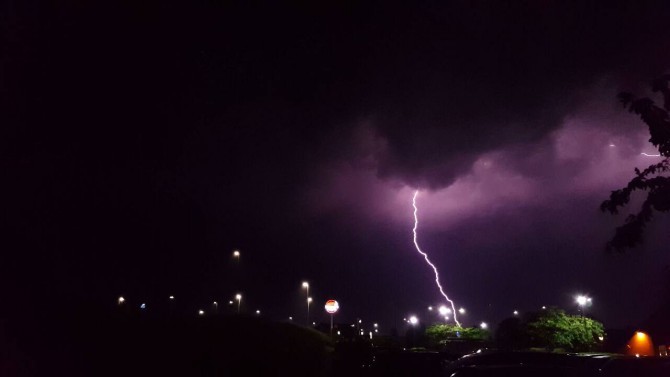 Perhaps it's fortunate that the V&A at Dundee has fallen behind its original schedule, judging by where this fork of lightning struck on the Waterfront (pic by Denise Hill).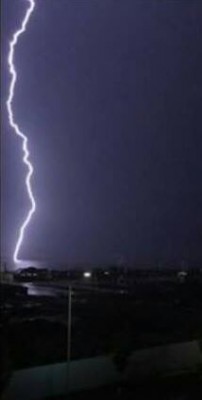 Weather forecasters often get it in the neck when their predictions are off the mark, so it's worth pointing out that the Met Office experts saw this one coming yesterday.
The overnight action in the sky was the talk of social media – no doubt as people struggled to sleep.
Twitter user Steve Barham said: "For the last 90 minutes Dundee has witnessed a thunderstorm like no other I have seen.
"Four flashes of lightning every 30 seconds and constant thunder."
https://twitter.com/Jillish000/status/616400033295007744/photo/1
https://twitter.com/johnontheradio/status/616406958069956608/photo/1
https://twitter.com/bruceduncan/status/616413127467495424/photo/1
https://twitter.com/KerrickScott/status/616423240672673792/photo/1
Kim McPhee and Ashley McGregor shot this footage in Dundee.
Vicky Brown snapped this picture in Forfar.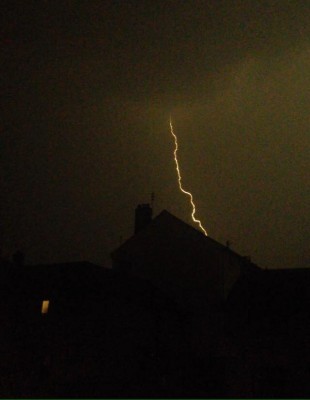 Susan MacDonald got this great picture of the forked lightning at Craigiebank.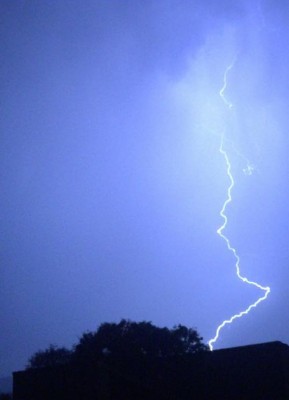 Aidan Ritchie managed to capture this breathtaking image.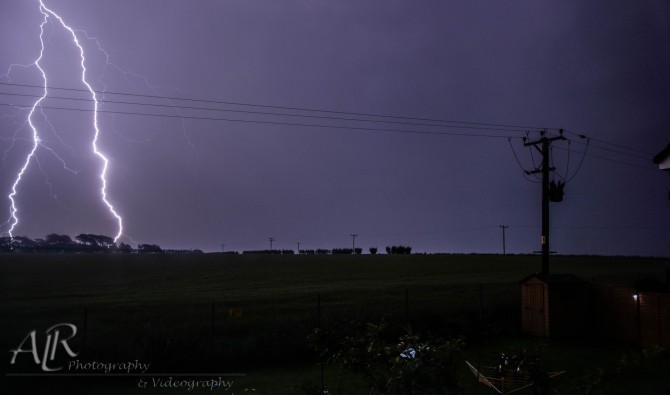 Kimberley Bonetta-Lowton was happy she couldn't sleep, because it meant she got this great picture.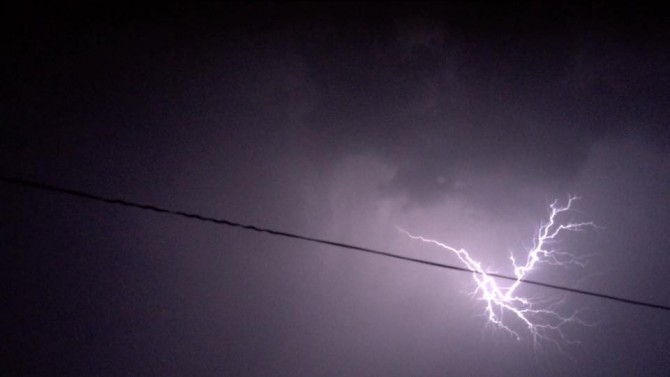 And Emma Leigh Bertram's photo shows the lightning was going in all directions.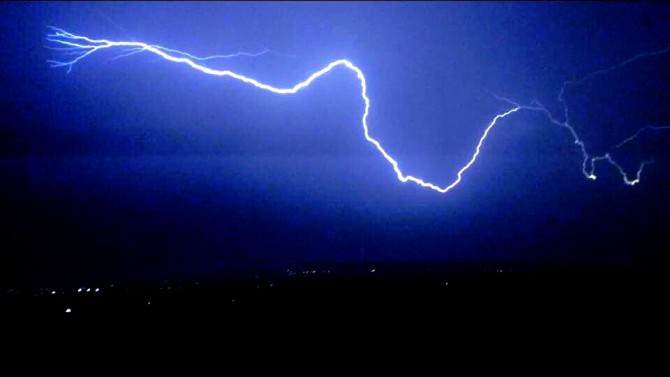 Duncan McCready managed to get this footage of the lightning.
Darren Tennant took this picture in Broughty Ferry.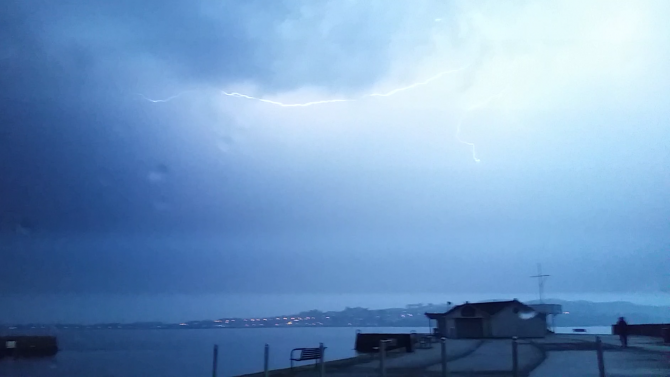 Around the UK, people were staying up late to watch the thunderstorms unfold.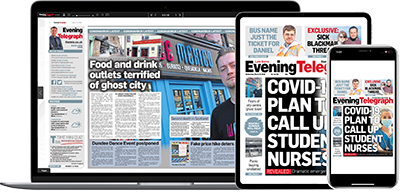 Help support quality local journalism … become a digital subscriber to the Evening Telegraph
Subscribe