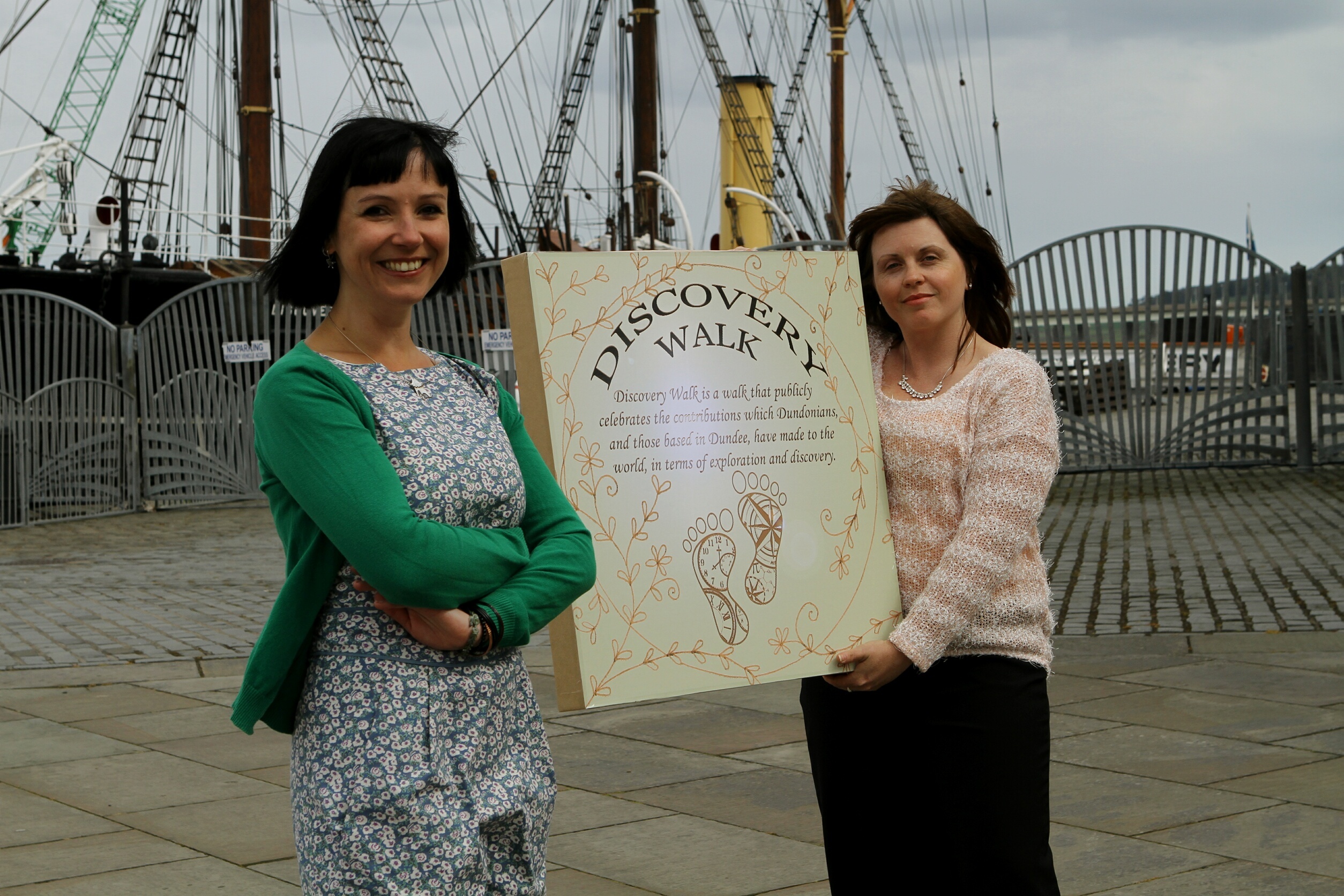 The names of the 10 Dundonians who will be immortalised in bronze as part of the city's Waterfront development have been revealed today.
Plaques will be installed into the pavement of the new Slessor Gardens to create the Discovery Walk later this year.
The famous figures, who were chosen by the public, include scientists, writers, social reformers and medical practitioners from the past 200 years.
All have made a notable discovery either in Dundee or are clearly linked to the city, and were born or lived here.
They include philanthropist Mary Ann Baxter, social reformer Mary Lily Walker, medical practitioners Margaret Fairlie and James F Riley, writer and editor R D Low, scientists Geoffrey Dutton, Alfred Ewing, D'Arcy Thompson, and Walter Spear and Peter Le Comber — with the latter two sharing a plaque for their joint discoveries.
Discovery Walk is the brainchild of Kelly Marr, an Australian who has made Dundee her home.
Kelly said: "I was inspired by the famous Writers' Walk around Sydney Harbour celebrating more than 50 writers either from or associated with Australia in some way.
"During the last 20 years I would hear about some of the great innovations that were made in Dundee, and I always felt that it was a great shame that such achievements were not celebrated publicly.
"Discovery Walk will ensure that this part of the city's heritage is never forgotten, and it will mean the city can take an enormous pride in the people that are celebrated.
"I'm bowled over by the response we've had from the citizens and children of Dundee, and I hope that they will continue to be involved, contributing suggestions for how each plaque could be designed, and also contributing to future plaques to commemorate the many other wonderful individuals that Dundee has produced throughout history."
The 10 Dundonians were selected from a shortlist of 15 drawn up by the Discovery Walk steering group, made up of Dundee City Council representatives, both of the city's universities, cultural bodies and individuals.
Hundreds of people responded to a consultation to help choose the nine plaques and local school children also had their say.
Dundee-based artist and illustrator Suzanne Scott, who works under the name WhimSicAL LusH, has been commissioned to design the plaques.
She said: "I am beyond delighted to have been asked to be a part of this exciting and interesting project. To have my work be part of the Dundee Waterfront is such an honour."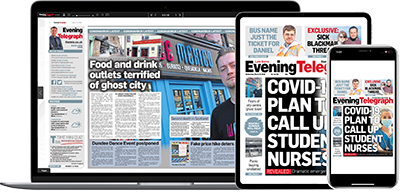 Help support quality local journalism … become a digital subscriber to the Evening Telegraph
Subscribe