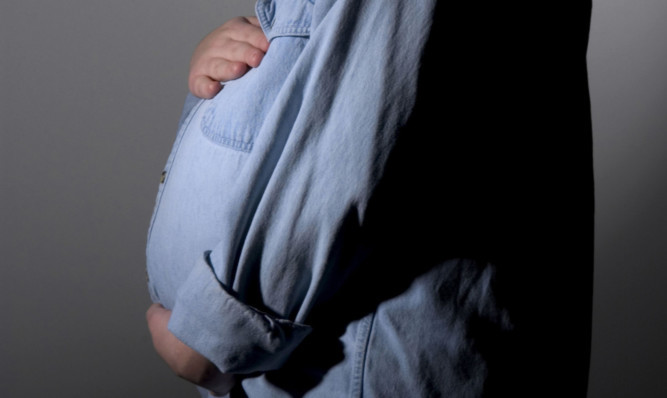 It was once known as the teenage pregnancy capital of Europe.
But the number of young girls giving birth in Dundee has plummeted by almost 60%, thanks to a new initiative.
Just 10 years ago, the city had the highest rate of teenage pregnancy in western Europe with the rate of under 20s falling pregnant averaging at 96.3 per 1,000 considerably higher than the Scottish average of 57.7 per 1,000 people.
The number of under-16s falling pregnant was twice the Scottish average.
But Dundee and Tayside has seen a sharp decline in the rates of teenage pregnancy since then.
The city has seen a 58% drop in teenage conception rates over the last decade according to figures which include babies being born up to December 31 2014.
Ann Eriksen, executive lead in sexual and blood borne viruses for NHS Tayside, said this is a significantly higher reduction than anywhere else in Scotland and the city no longer has one of the highest teen pregnancy rates in Scotland, let alone western Europe.
The reasons for girls becoming pregnant are complicated, said Ann.
She explained: "There are strong links between teenage pregnancy and areas of high deprivation.
"A young woman is 10 times more likely to have a baby in a deprived area than in more affluent areas, and twice as likely to become pregnant.
"There is also a tradition of having babies at a young age in mill towns across the UK including Dundee.
"It is historically seen as a social norm in these areas."
Ann added a strong predictor of whether someone will become a young mum is if their own mother was a young mum, too and issues of self-esteem, confidence and aspiration are important factors in rates of teenage conception.
But some simple changes made a big difference.
Schools working alongside the health board to ensure access to information is easier and working with charities to make condoms readily available were among the tactics used.
Ann said: "It is very important for local authorities, health authorities and voluntary organisations working with young and disadvantaged people to work together and, fortunately, there is a very strong partnership in Dundee.
"We're really pleased that more young women are receiving the support they need.
"We now offer things like the Family Nurse Partnership, which offers intensive support for young woman throughout their pregnancy and once the baby is born.
"Dundee is one of two councils in Scotland to have a Young Mums' Unit, which allows young mothers to stay in full-time education.
"There are many cases of young women who have gone on to further or higher education, or gone into employment as a result."
Ann added that a common misconception is that having a baby at a young age is always seen as a disadvantage.
She said: "It is important to say that having a baby at a young age can be a very positive experience it can set someone on the right tracks, and teenage mothers can make wonderful mums.
"They are no different, as long as they have the right support, and in Dundee, we're on the right track."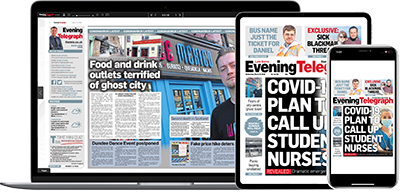 Help support quality local journalism … become a digital subscriber to the Evening Telegraph
Subscribe