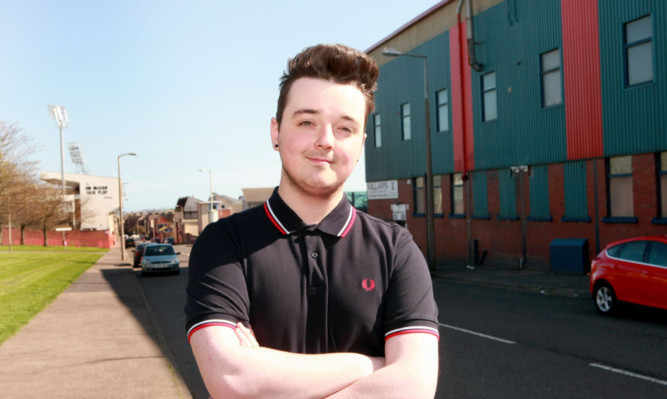 They have been fierce rivals for more than 100 years.
But now a city design student is causing a stir between fans of Dundee and Dundee United after creating an online survey touting the idea of a merger of the two clubs.
Football fan Ryan McGinnis, who studies Computer Art at Dundee and Angus College, launched the poll on Wednesday as part of his coursework to design a unique "fictitious" product.
Within 24 hours, the survey had been completed by hundreds of people and has been shared widely on social media.
Ryan, 20, said: "As a massive United fan, I was originally going to go for a rebrand of Dundee United but I thought a merger of the two clubs is something that has been talked about for some time and I knew it would spark some debate.
"I've been quite surprised by the responses so far. They are not as geared towards no as I thought it would be. At the moment is pretty split and there are a number of fans open to the idea."
Ryan's survey first asks fans whether they believe the two clubs should be merged.
Supporters are then asked a number of questions, including what the club should be called, what the kit should look like and what should be included on the club badge.
The poll sparked debate among Dundee fans after it was shared on a supporters' forum.
One Dee fan said: "Take the Dundee from Dundee United and Football Club from us and call it Dundee Football Club sorted."
Another supporter joked: "A merger could be just what the city needs. All I'd ask is that we keep our name, badge, colours and stadium. The rest would be negotiable."
The idea of a potential merger between the clubs was previously discussed in 1999 when a phone poll showed that 58% of fans in the city believed it was the way forward.
Despite Dundee being willing to hold talks over the idea, Dundee United said they had no interest in joining forces.
Ryan, who lives in Douglas, added: "I'm pretty open to the idea even though I'm a huge United fan.
"There's definitely pros and cons to it but it would be pretty difficult to ask lots of other fans to get on board as well.
"It's a really interesting concept but I doubt it would happen."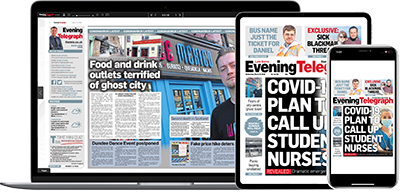 Help support quality local journalism … become a digital subscriber to the Evening Telegraph
Subscribe