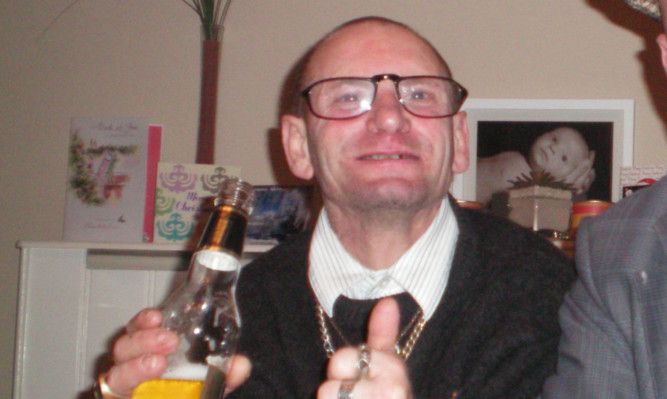 He's beaten a renowned philanthropist, an inspiring missionary and an 80s pop star.
After the votes were counted in a poll to find the greatest-ever Dundonian, cult figure "Wee Alfie fae Lochee" has come out on top.
Alfie Williamson was the "clear winner" of an online campaign launched at the beginning of March by the Lost Dundee Facebook group. A well-known face in city pubs and bars for years, he's even been featured in a show aired to an audience of millions on MTV in the United States.
Founder of the page Stephen Samson told the Tele that Wee Alfie was the poll leader from the outset.
"The response to this survey has been great," he said.
"I counted the votes up on Monday and it has been Alfie from the very start only Charlie Kean and James Caird came close.
"I think Alfie came out top because he's such a friendly character."
Taking second place on the list was another local hero, Charlie Kean.
The Good Samaritan and fundraiser has devoted his life to helping disadvantaged children in Dundee.
In 2012 Charlie was honoured as Dundee's Citizen of the Year after his charity, Kean's Children's Fund, raised more than £250,000 since it was founded in 1999.
Coming in third in the poll was one of Dundee's most prominent figures from past centuries, James Caird.
The jute baron and philanthropist gave the city and his name to the Caird Hall and Caird Park, while he also made donations to scientific research.
Fourth was pop star Billy Mackenzie, of the band The Associates.
Raised in Stobswell, the eccentric singer's style saw him shine through in the post-punk and new wave movements during the 1980s.
In fifth place was missionary, Mary Slessor.
A mill worker and a Sunday school teacher, she became a missionary in Nigeria, where she left a great impression on the tribes she supported and cared for.
The top 10 also featured boxer and Olympic gold medallist Dick McTaggart; singer/songwriter Michael Marra; poet William McGonagall; hillwalker and author Syd Scroggie; and Churchill's Dundee adversary Edwyn Scrimgeour.
Stephen continued: "There were over a thousand votes that came in.
"I counted every nomination and there were over 350 names, including a lot of people's grannies and mums.
"My favourite to do well, Preston Watson, the aviation pioneer, only came in at 27th."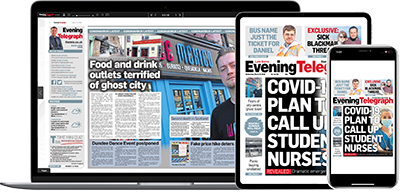 Help support quality local journalism … become a digital subscriber to the Evening Telegraph
Subscribe