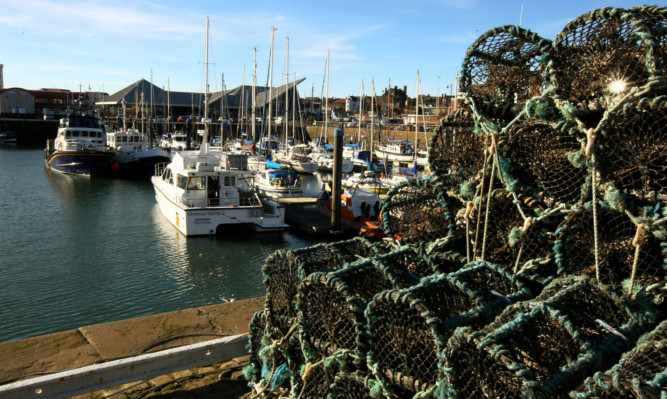 Experts were still trying to identify human remains found off the coast of Tayside.
Police were called to Arbroath Harbour on Monday after fishermen discovered part of a skull seven miles out to sea.
The skull is now being tested at the pathology department in Ninewells Hospital, where experts will try to find DNA, teeth or soft tissue which can be matched to medical records.
If they are unsuccessful, the remains could be handed to forensic identification experts who will aim to produce a facial reconstruction.
Medical and forensic artist Caroline Erolin, from the Centre for Anatomy and Human Identification at Dundee University, said: "The police will most likely try to identify the body by DNA or other means first of all.
"If this isn't possible, or if there is no one with whom to compare the results, they may come to us.
"We can then do facial reconstruction. A reconstruction would not be a form of identification but could lead to names of missing people being put forward to the police."
A force spokeswoman confirmed officers attended Arbroath Harbour on Monday following a report of "suspected human remains".
Following examination, the remains have been confirmed as human.
Dr Erolin said creating an accurate likeness of the person will depend on the condition of the remains.
She said: "If there's soft tissue and hair then you can do post-mortem depiction, a process normally carried out in Photoshop. That would then create an image which police can release to the public to generate names possibly leading to an identification.
"If the remains are more skeletal, then you can carry out facial reconstruction but that is usually only used if identification cannot be found in any other way.
"We can also do a craniofacial superimposition which overlays a photograph of a missing person with a 3D scan of the skull to compare skeletal and facial features."
But the process could take days and might not even be possible depending on which parts of the skull have been found.
Dr Erolin added: "It's never going to be exact, but it should be close enough for someone who knew them well to recognise them. It's okay if part of the back of the cranium is missing but if part of the face is missing then there comes a point where it would be not be worth carrying out the process."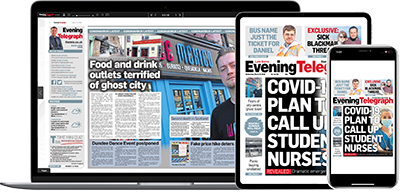 Help support quality local journalism … become a digital subscriber to the Evening Telegraph
Subscribe