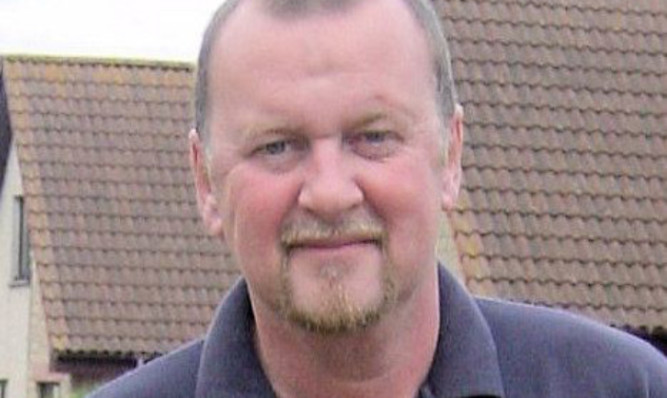 A former Dundee DJ and member of Arbroath RNLI has died at the age of 51.
Fifty-one year old Ray Barton passed away on Sunday at Linlathen House, Dundee, having suffered from kidney and liver failure.
His former wife Gillian, 46, said the news was yet to sink in with her and their two sons Callum, 13, and Ross, 10, but that it was not unexpected.
She said: "He had been ill for a long time. He'd spent most of last year in hospital and it eventually just got too much for him."
Gillian, of Oliver Wynd, Arbroath, first met Ray when she was just 16 and romance quickly blossomed.
At the time, he was working as a DJ at the old Coconut Grove where G Casino is now at West Marketgait.
Ray then went on to DJ at former clubs Buddies on Broughty Ferry esplanade, De Vito's at Westport, Arbroath and The Fountain on Brown Street, Dundee.
Gillian said: "Most people will know Ray as a DJ and that's how I will try to remember him too, that was when he was most happy.
"He loved music and was always the life and soul of a party.
"He DJ'd in Dundee for around four years until we moved down south to England.
"Then, when we moved to Arbroath around 12 years ago, he set up his own studio in the garage.
"He used that for mixing records and recording stuff, and he also did hospital radio."
As well as his music career, Ray was also heavily involved with the RNLI, acting as press officer for their Arbroath base.
"He was five years in the RNLI," said Gillian. "That was his real passion.
"He would've done it for a lot longer if he could have but he became too ill."
Ray suffered from Type 2 Diabetes since the mid 90s and in 2008 he had a stroke, forcing him to leave the RNLI.
He then had another three strokes and was admitted to Ninewells Hospital last year, where he stayed for most of the year.
During that time Ray's health deteriorated significantly and he suffered from many more medical conditions, including having a leg amputated.
Gillian added: "The first stroke was quite a shock, it was just awful. He tried to remain strong after that, but when he went into hospital that changed him.
"He was positive at first but it just became too much for him. Most people knew him as a joker and a funny guy and I hope that's how they remember him."
Ray's funeral takes place at Dundee Crematorium tomorrow at 10.15 am. Donations are being accepted on behalf of the RNLI.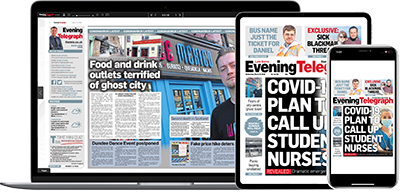 Help support quality local journalism … become a digital subscriber to the Evening Telegraph
Subscribe