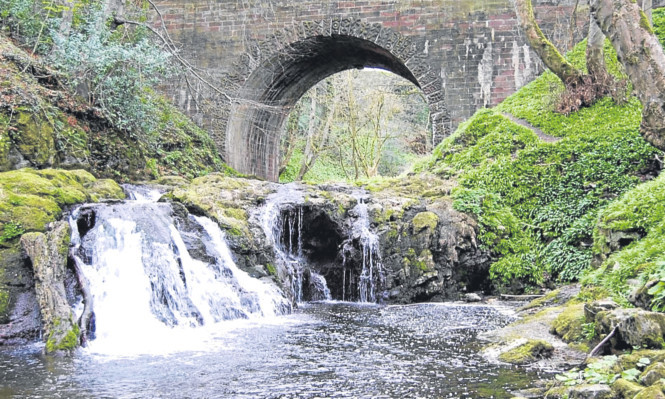 Our kids' lives are now tainted at a young age
I can't help but feel sorry for the youngsters of today.
Life was simpler when I was a child, in the simple fact that we were allowed to be children.
Your latest report highlighting the problem of kids sharing explicit images of themselves is just one point. Whether through peer pressure or in a bid to look cool, the consequences can be horrific.
I also feel for parents as it is so difficult to monitor what is going on in a teenager's life without them feeling their privacy is being violated.
But I can only imagine the despair a youngster would feel having perhaps been talked into sharing an explicit image, only to see that image spread.
I think parents need to have an open, frank discussion with their children and warn them of the dangers of this, while also letting them know if they do have a problem they can seek help by talking about it. Concerned Parent.
TV news bulletins have become too frivolous
Watching a news programme recently I was astounded to see that the bulletin led with Top Gear's Jeremy Clarkson.
This was swiftly followed by "news" of Zayn Malik and his departure from the boy band One Direction.
Only then did the programme-makers give an update on the dreadful plane crash in the French Alps, right, in which 150 people died.
Why do we insist on putting celebrities first when there are far more important things happening in the world?
What about an update on the schoolgirls who were taken by Boko Haram?
I do believe that there is an appetite for celebrity "gossip" but I don't believe that a news programme is the right platform for this. Be Serious.
Ailing NHS needs cash injection
All this carry on about the state the NHS is in can be partially resolved pretty quickly.
I believe we should be charging anyone who lives outside of the United Kingdom to have medical procedures carried out here.
After all, we have to pay for insurance when visiting foreign countries, so the same should apply in reverse.
It needs to change and quickly, or we won't have an NHS at all. H. K., Dundee.
Saving lives at a price
THANK goodness a deal has been struck between the Government and the firm GlaxoSmithKline, in order that babies can now be vaccinated against meningitis.
It's horrible to think that lives can be saved or lost on the back of how much money it costs.
Hopefully families will now be spared the heartache of losing a child in this way. M. B., Fife.
Chilly outlook for egg-rolling
I remember being told by a friend some time ago that he recalls it snowing on an Easter Sunday when he was a lad (he's now 50).
I have a poor memory but found this hard to believe . . . until the snow hit Dundee yesterday, taking everyone by surprise.
Fingers crossed it warms up before this Sunday or the kids' Easter eggs may very well turn into snowballs when they roll them downhill! Fairweather Friend.
Roads for all
I disagree with the letter-writer who gets upset with tractors and cyclists using our roads.
Firstly, farmers are just working hard to make a living and the cyclists are helping to save our planet by getting on their bikes and not into their cars. In The Slow Lane.
An ace guy
I'd like to say well done to our very own Andy Murray.
He's just notched up his 500th career win, making him the first Briton to reach this landmark since the open era began. Tennis Fan.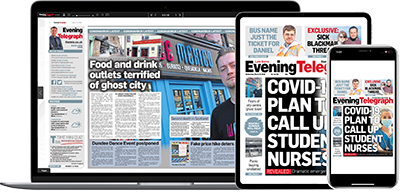 Help support quality local journalism … become a digital subscriber to the Evening Telegraph
Subscribe