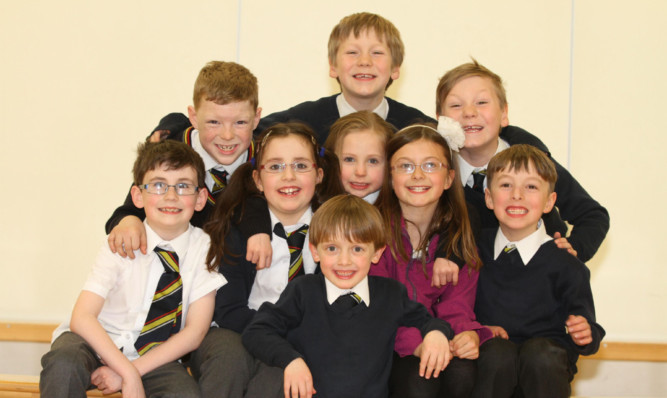 The oral health of Tayside's youngsters is steadily improving, according to a new report.
Figures have shown that 68% of the region's P1 pupils last year had no apparent tooth decay, around 5% better than in 2012.
The average number of decayed, missing and filled primary teeth also fell to 1.30 down from 1.42.
Overall, the number of children in P1 with decayed, missing or filled primary teeth in Tayside has fallen by 32% over the last decade.
Despite the positives, Monifieth-based dentist Patricia Barry-Murphy said that the dental health of children was "a mixed bag".
She said: "It is still socio-economically dependent.
"Where I worked previously, I saw a lot of decay in children but now that I am outside of the centre of Dundee, I see far less of it.
"However, parents' awareness is so much better and the ramifications of that are that the dental health of children is getting much better too."
Although fewer P1 pupils are now showing signs of obvious disease, nearly one in three children is still suffering from tooth decay.
According to figures released by NHS Tayside, 553 youngsters aged between five and 16 had a tooth taken out at either Ninewells Hospital or Perth Royal Infirmary last year. In addition, 170 children under the age of five also had teeth removed.
Teeth showing decay were the most common amongst children checked in Tayside, followed by missing teeth and then fillings.
Patricia added: "Diet is the main component that I would attribute to most decay, missing or filled teeth.
"There is a real lack of awareness. Many products appear to be healthy but actually contain a lot of natural sugars. It's all about catching children at an early age.
"If kids, when they reach a certain age, haven't had advice then they won't know of the damage they are doing."
Children's teeth are inspected on an annual basis by the National Dental Inspection Programme, which is carried out by the NHS's Information Services Division.
The programme examines two key child age groups P1 and P7 level. A representative sample of either age group is inspected in alternate years.
Through the Scotland-wide Childsmile initiative, which aims to help improve the health of children's teeth, all nurseries and some "priority schools" receive free dental packs and supervised toothbrushing programmes.
Margot Bruce, manager of the Forthill Out of School Club, at Forthill Primary, in Dundee, said it was important children learned to look after their teeth from a young age. She said: "The school does toothbrushing sessions with children from both nursery sessions.
"It is definitely a useful thing as it teaches children the importance of doing that at an early age.
"It is something that we try to promote.
"It makes the children more aware and if you start early enough, it becomes the norm.
"I don't know whether or not things are improving but we don't have many complaints here about toothache."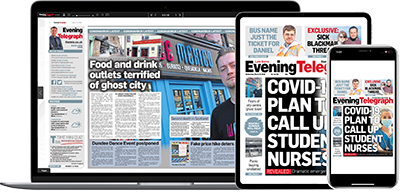 Help support quality local journalism … become a digital subscriber to the Evening Telegraph
Subscribe