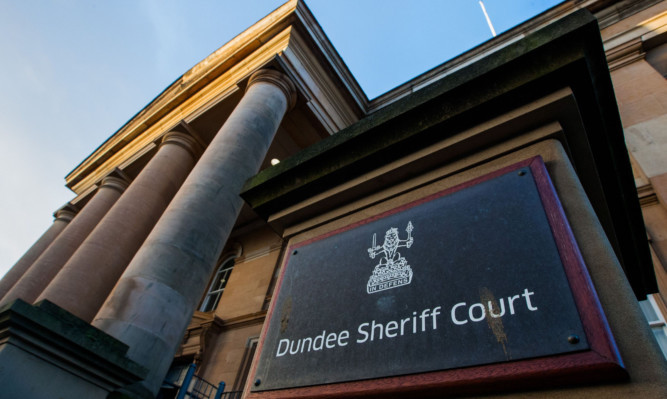 A 35-YEAR-OLD man stole drugs from a Dundee pharmacy after threatening a staff member with a hammer.
Dundee Sheriff Court heard Nicholas Ovenstone, of Huntly Road, covered his face and put up his hood to rob MacFarlane's on Arbroath Road.
The court heard he demanded money and drugs then pulled a claw hammer out of a bag and held it in front of an assistant.
Another employee gave Ovenstone the drugs, but the assistant refused to give him money. He then cycled off on a BMX.
Fiscal depute Vicky Bell said: "Pharmacy assistant Susan McGuggon was working at the customer desk when the accused walked in and approached her whilst carrying a black coloured bag.
"He was wearing a dark coloured hooded top with the hood up and a light coloured piece of clothing around the lower half of his face. As he approached her he said 'I'm here to rob you'.
"Initially Ms McGuggon thought it was a joke and simply laughed at him.
"The accused again stated 'I'm here to rob you' and began to rustle the black bag in his hands.
"She stared at him and he removed a hammer from the bag and stated 'I want diazepam, temazepam, Pre Gabalin 300s, methadone and all the cash from the till.'
"He held up the hammer in a threatening manner towards her and stated 'I mean it, I really mean it'."
Another pharmacy employee overheard and asked Ovenstone what he wanted and placed the items into the bag.
The fiscal continued: "The accused apologised to the staff, stating that he was sorry but that he was desperate and was shaking at the time. He then pointed the hammer at Ms McGuggan and asked for the cash from the till, but she did not answer him nor move.
"She told the accused that she thought he had had enough and wanted him to leave. The accused turned round and walked out. He was seen to get onto a small BMX-type bicycle and cycle off."
Ovenstone was traced by police moments later at Kemnay Place on the bike whilst carrying a black plastic bag and claw hammer.
Officers stopped him and found the stolen drugs. He was taken to HQ and charged with robbery.
Ovenstone admitted that on November 4 last year at MacFarlane's Pharmacy, Arbroath Road, he assaulted Ms McGuggan, presented a hammer at her and demanded she hand over prescribed medication and money and robbed her.
Sentence was deferred until April 21.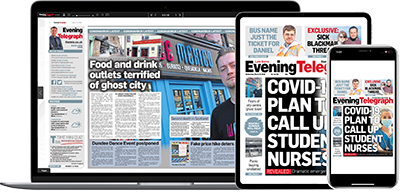 Help support quality local journalism … become a digital subscriber to the Evening Telegraph
Subscribe